Hurricane Delta: Louisiana governor warns residents to 'prepare now and have your emergency plans in place'
The storm is expected to intensify Thursday evening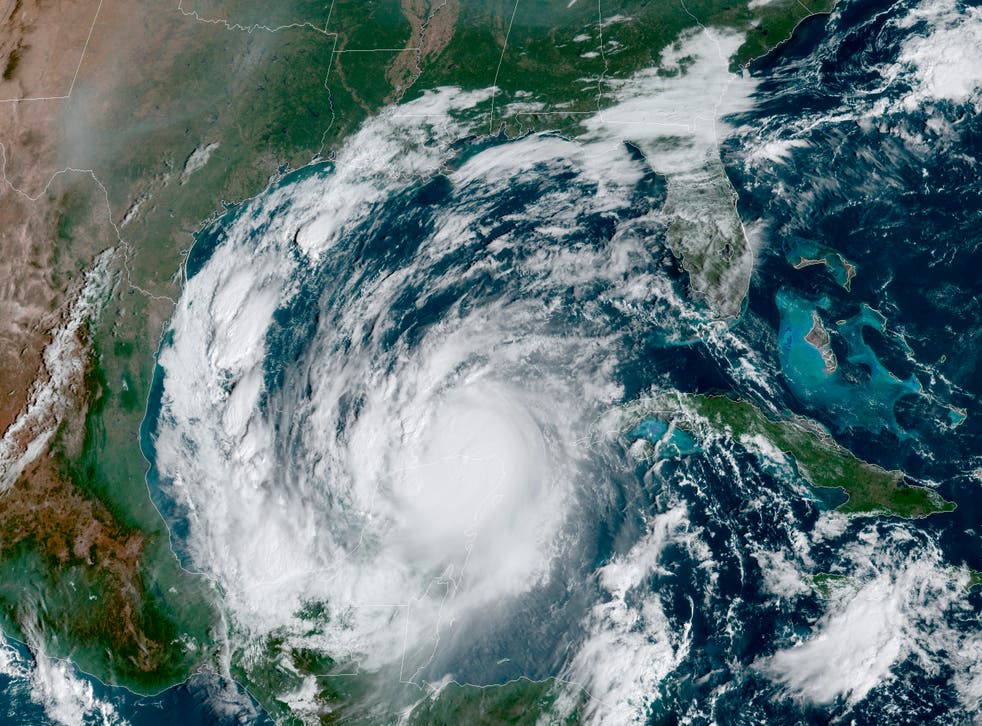 Louisiana Governor John Bel Edwards is urging residents to prepare for the imminent arrival of Hurricane Delta. Mr Bel Edwards sent out texts and made telephone calls to warn residents that their window for preparations is closing quickly.  
Much of the state is currently under tropical storm or hurricane watches. Messages sent from state officials are urging residents to "prepare now and have your emergency plans in place."
Hurricane Delta is currently a Category 2 storm with maximum sustained winds of 105mph (169kph).
Collin Arnold, New Orleans' Homeland Security Director, told 4WWL News that the storm's pace would likely keep it from becoming powerful enough to warrant evacuations in the city. 
However, the city may order evacuations of low-lying areas near the city's levees if storm data changes between now and the hurricane's landfall.
Hurricane Delta initially made landfall in Mexico as a Category 4 hurricane before slowing to a Category 2. However, Weather Channel meteorologists said that the storm weakening does not mean it will be less dangerous.  
The storm is expected to regain intensity Thursday night as it picks up speed over the Gulf of Mexico. The storm could regain enough strength to become a Category 3 hurricane before hitting Louisiana.
As is common with hurricanes travelling north, Hurricane Delta's wind field will expand due to the influence of jet-stream winds in higher latitudes. With a broader wind field, it is more likely the storm will uproot trees and destroy power lines.
Even if the storm's intensity does not change much between Thursday afternoon and its expected Friday landfall, it will likely dump the same amount of rain into the region either way.
Hurricane's potential rainfall is based more on the hurricane's speed, not on its windspeed. While Hurricane Delta will not have rain as extreme as Hurricane Sally, it will still rain enough to make flash flooding a possibility in the lower Mississippi Valley and Gulf Coast regions.
Join our new commenting forum
Join thought-provoking conversations, follow other Independent readers and see their replies