Hurricane Harvey: Mexico is sending aid to Texas despite ongoing dispute with Donald Trump
'We are friends, and that's what friends do,' says Mexican Foreign Affairs Secretary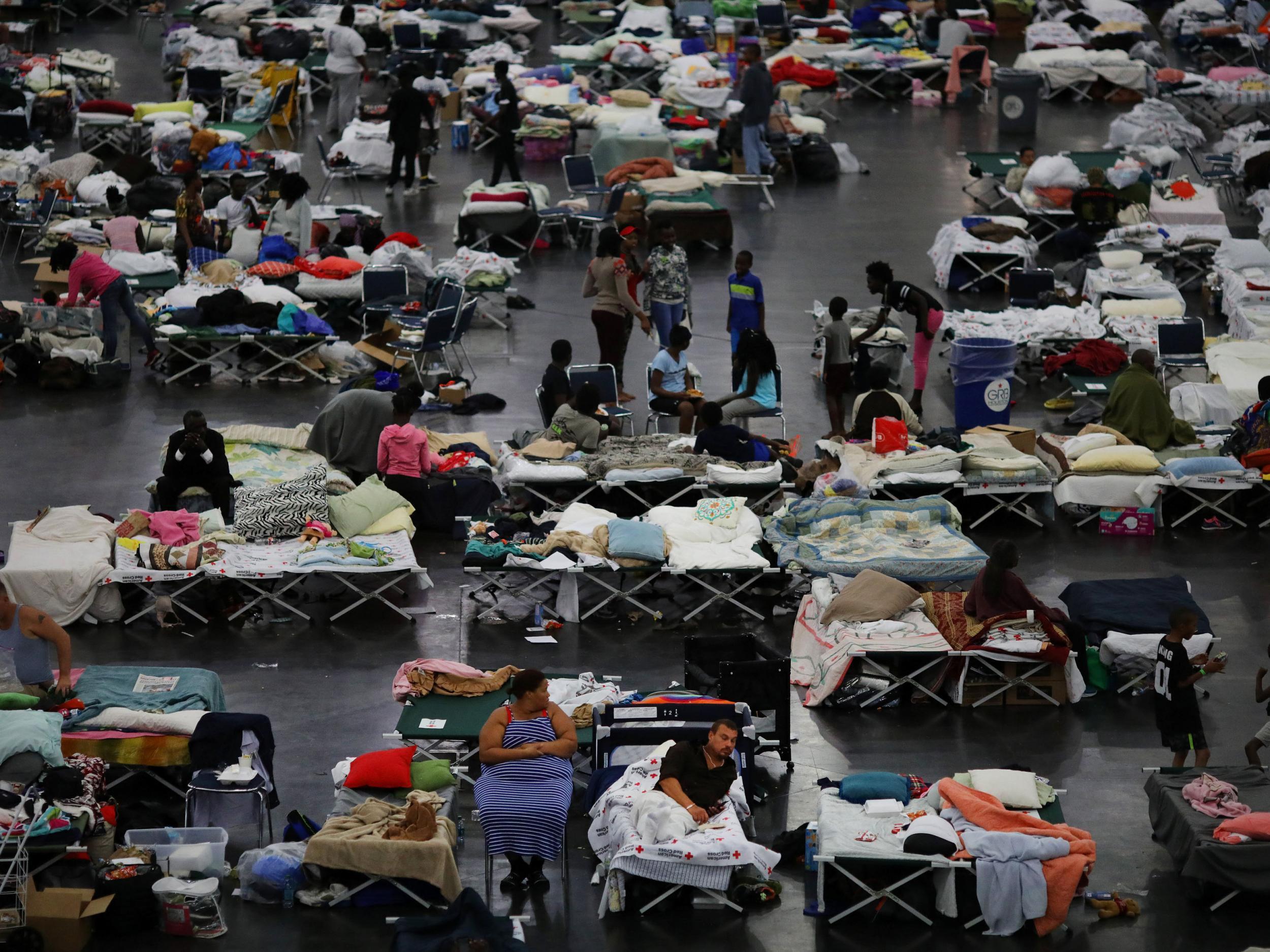 Mexico is sending aid to Texas in the wake of Hurricane Harvey, even as a row with Donald Trump's administration over a US-Mexico border wall continued.
At least 31 people have died after the most powerful hurricane to hit Texas in more than 50 years came ashore, bringing record rains and flooding to Houston.
Mexico extended its offer to send boats, vehicles, supplies and food on Sunday, but the White House only officially responded on Wednesday.
Mattress chain owner offers up his stores for Harvey evacuees: 'We said to hell with profits'
Mr Trump's promise to build a wall on the southern US border to keep out illegal immigrants and make the Latin American nation pay for it became a battlecry of his presidential campaign, with supporters chanting "Build that wall!" at rallies while opponents looked on with incredulity and revulsion.
After Mexico refused to pay, the US President demanded Congress foot the bill and vowed to shut down the government if it failed to do so.
Progress towards the construction of the wall was made on Thursday, as US Customs and Border Protection announced it will award contracts to four companies to build four prototypes.
Funding for four other samples of more transparent structures will be awarded next week. The prototypes will cost a total of $3.6m (£2.8m).
Secretary of State Rex Tillerson on Wednesday thanked Mexican Foreign Affairs Secretary Luis Videgaray Caso for offering a "generous" assistance package to Texas.
"You're absolutely welcome," Mr Caso said. "We are here to help. We are neighbours. We are friends, and that's what friends do."
It was announced hours later that an additional team of more than 30 volunteers from Mexico's Red Cross would be sent to Houston. This aid was separate from the official rescue package.
World news in pictures
Show all 50
The Mexican government has yet to provide full details of the aid it will deliver. But it has suggested it is willing to repeat an aid mission to New Orleans following Hurricane Katrina in 2005, when the Mexican army sent 200 troops with food, water and medicine.
The White House was preparing on Friday to make a request for an initial $5.9bn (£4.6bn) aid package, a first instalment to ensure initial recovery efforts were adequately funded.
Much larger payments will be needed in the future, but the first package will replenish Federal Emergency Management Agency (FEMA) disaster reserves, which stood at just $2.1bn (£1.6bn) on Thursday and were being spent at a high rate.
A domestic spending bill facing a House vote next week currently includes a $876m (£678m) cut to FEMA disaster funds to help pay for Mr Trump's $1.6bn (£1.2bn) request for the US-Mexico border wall. Republicans said that would change before the vote.
Join our commenting forum
Join thought-provoking conversations, follow other Independent readers and see their replies