I'd like to teach the world my name: Coca-Cola becomes the latest iconic product to get personal with its branding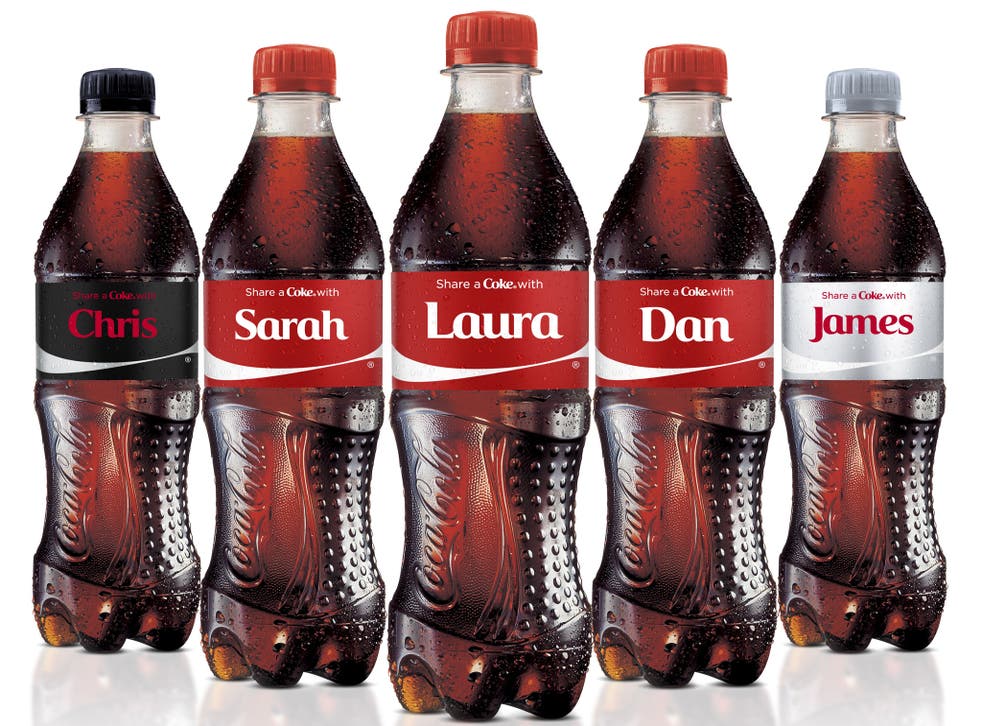 The first thing I thought when I saw Coca-Cola's new advertising campaign – "Share a Coke" – was COLD SORES.
The second thing I thought was: "What a clever idea!" One of the most iconic products in the world has removed the branding on 100 million bottles and cans and replaced it with your name. Or, to be exact, the most popular 150 names in Britain.
Of course, this is not the first time a drinks' company has got personal.
In March last year, Starbucks started asking customers what their names were so baristas could (mis)write it on to the correct grande skinny latte. Not an insensible idea. But then they released a statement saying: "[Starbucks would] love to get to know you over coffee", as if it was the first move in some strange caffeine-based seduction. It all seemed a bit peculiar; a little too American. People started mocking blogs, some point-blank refused to reveal their names (possibly while humming Land of Hope and Glory to themselves). As a campaign to draw us to the Starbuckian bosom, it fell flat. Coke's attempt seems different.
In spite of myself, I spent a good 10 minutes searching my local supermarket for a can bearing a certain name.
Where Starbucks' attempt seemed somehow authoritarian and creepy, this appears friendly. When they tried it in Australia, sales rose by four per cent. It draws you in.
The irony, of course, is that you are supposed to be giving them to people you admire. Lovely idea.
However, the name I personally spent 10 minutes searching for in the shop was "Sam" – and I bet I'm not alone in that.
Join our new commenting forum
Join thought-provoking conversations, follow other Independent readers and see their replies