I was Prince Albert of Monaco's private spook
Ex-novelist who ran intelligence service for Monte Carlo's royal family relaunches legal action against his old boss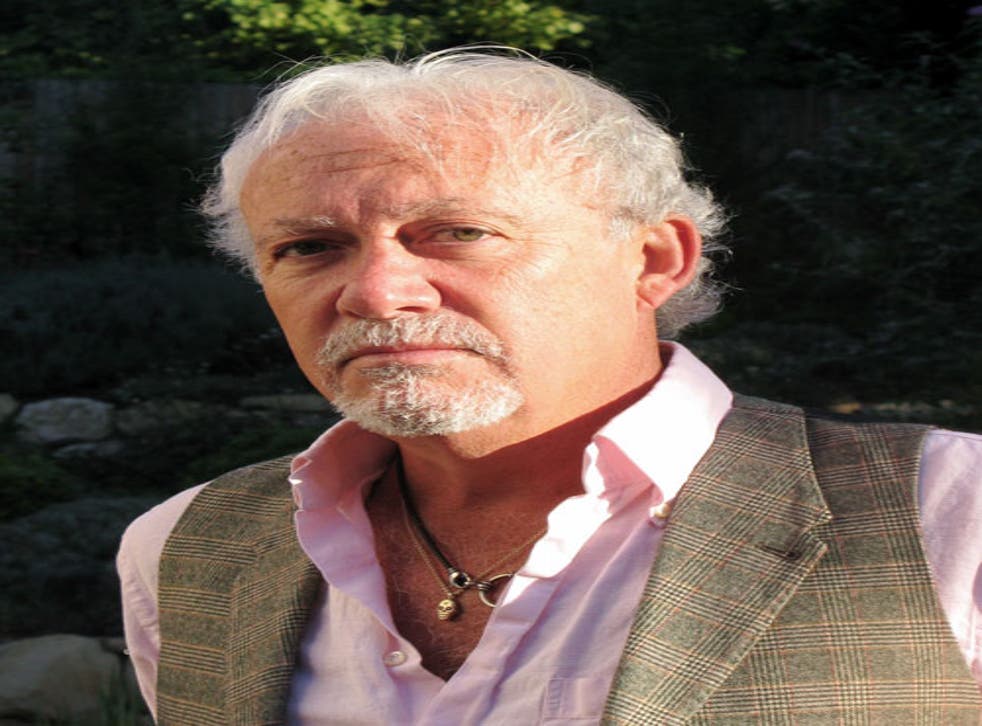 There's nothing like a good spy caper to help pass the time, as you kick back in a sun-drenched deckchair. But the latest page-turner to enthral the good people of Monte Carlo is casting ominous shadows over its resident community of tax exiles and jet-setting billionaires.
The colourful tale is by one Robert Eringer, an American novelist and former private investigator, who a few years back was hired by Prince Albert II, the absolute monarch of Monaco, to help root out corruption and organised crime in the moneyed Riviera micro-state.
Now Mr Eringer has gone rogue. In a lawsuit filed last month, swiftly withdrawn, and last week filed all over again, he has gone public with details about the selection of dubious courtiers and foreign crooks who, he claims, surrounded the prince during a bizarre five-year period when he acted as the monarch's full-time private spy.
At first glance, parts of the original 34-page document, which Mr Eringer lodged at Santa Barbara Superior Court in California, where he now lives, seem too outlandish to be true. He describes a city where Russian and Italian mafiosi rub shoulders with crooked Freemasons and, to pluck one example of corruption from the lawsuit, one European politician was "behind a number of real estate investments paid for with money siphoned off from Russia's energy sector".
Yet at least one of Mr Eringer's claims, which are accompanied by more than 100 further pages of supporting evidence, was recently substantiated. Lawyers representing Prince Albert in the US admitted last week that Mr Eringer had worked for their client "for a time" as a "private intelligence adviser".
More worryingly for the rich and famous Monaco residents whose alleged activities feature in the lawsuit, Mr Eringer's decision to return to the legal fray has also spawned a noisy PR offensive. In recent days, he has granted interviews to several European news organisations.
The snowballing scandal prompted France's influential Le Nouvel Observateur magazine to wonder if Prince Albert, 51, the son of the actress Grace Kelly, might attempt to deflect attention from the Eringer affair by marrying his South African maîtresse en titre, Charlene Wittstock. The publication said the affair could also prompt a swift clean-up of Monaco's financial sector. Mr Eringer's lawsuit says he has documentary evidence backing his claims about the alleged murky dealings of some of the city's most famous residents.
"I'm not going away, and I won't be silenced," he said from Santa Barbara. "This case has gone beyond being a legal battle. It is now a matter of principle." At its heart, though, lies a substantial sum of money. Mr Eringer is seeking €40,000 in what he says are unpaid wages, plus around €300,000 in severance pay, to cover his work for the Prince immediately before the breakdown of their relationship in 2007. He claims to have been hired in 2002, when Prince Albert was heir to Monaco's throne, and to have been asked to root out corruption.
For the next five years, Mr Eringer says, he was paid to set up and manage the Monaco Intelligence Service, an organisation providing Prince Albert with advice and information about some of Monaco's most prominent men. The lawsuit says he successfully "infiltrated" the local media, and investigated a string of business tycoons, some of them British, along with several members of the Italian and Russian mafia who were trying to use Monaco to launder money. He also says he had dealings with British intelligence, the CIA and secret services for a range of countries.
Mr Eringer claims to have tipped Prince Albert off about Mark Thatcher's attempts to gain residency in the state, resulting in him being rejected as an "undesirable". His original lawsuit also alleges that he persuaded MI6 to brief Prince Albert in advance of foreign tours, and set up a meeting between him and the head of the FBI, Robert Mueller.
The arrangement began to sour only after Prince Albert succeeded to the throne and encountered stiff resistance to his ambition to clean up Monaco, Mr Eringer claims. The country was finally removed from the OECD's list of "unco-operative tax havens" in May this year.
Mr Eringer says he was never formally sacked. Instead, the prince one day simply stopped sending him money and returning his calls. As a result, he's now seeking payment for the months he carried on working for him, prior to realising that his job was finished.
His initial lawsuit was withdrawn after it emerged that the prince would seek head-of-state immunity from prosecution. However, the second suit names the Principality of Monaco, rather than just Prince Albert, as defendant, meaning it has a greater chance of proceeding to trial.
Stanley Arkin, the New York lawyer retained by the prince, maintained yesterday that Mr Eringer's lawsuit was "improper" and said it formed part of an effort to blackmail Prince Albert into silence. "He is trying to exploit the US judicial system to generate publicity to forward his extortionist agenda," he said.
Mr Eringer responded yesterday, saying: "If they want to accuse me of extortion, they should have me arrested. Blackmail is a serious crime and, like every aspect of this case, I would be happy to fight it in court."
Join our new commenting forum
Join thought-provoking conversations, follow other Independent readers and see their replies