Shocking treatment of immigrants by US immigration agents revealed in new report
Immigration advocates say that ICE frequently fails to bring about change
Clark Mindock
New York
Friday 15 December 2017 20:13 Comments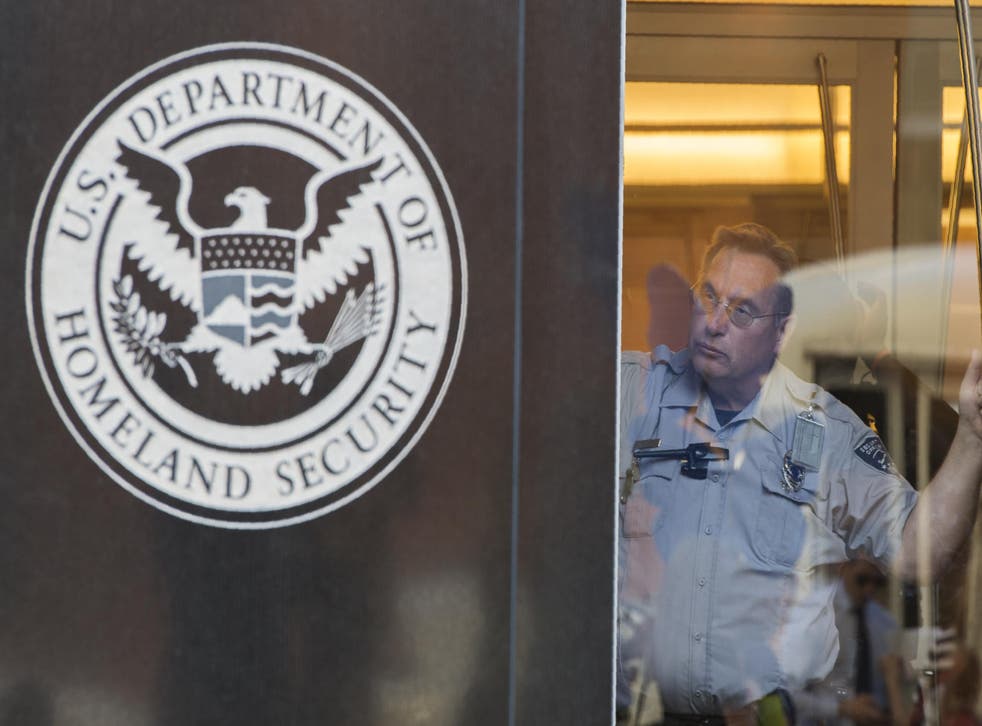 American immigration detention facilities regularly subject inmates to strip searches, unsanitary conditions, and threats of prolonged confinement without justification - a new report details.
The report stems from an inspection of several US detention facilities by the Department of Homeland Security's Office of the Inspector General, which followed after immigrant rights groups and members of the public lodged complaints about the treatment of the immigrants.
"Overall, we identified problems that undermine the protection of detainees' rights, their humane treatment, and the provision of a safe and healthy environment," the report states.
The report had several recommendations for Immigration and Customs Enforcement (ICE) to fix the issues, including drawing up guidelines so that ICE field offices can better know proper protocol when it comes to confinement. The report also recommended that ICE set up a system to self-analyse for problems, and then fix them on their own.
"Based on multi-layered, rigorous inspections and oversight programmes, ICE is confident in conditions and high standards of care at its detention facilities," said Carissa Cutrell, an ICE spokesperson said in a statement. "As such, ICE concurs with the IG's recommendation to further enhance compliance monitoring as part of our already robust inspections program."
Immigration advocates say that the report, and its recommendations, don't go far enough — and that harsh conditions for immigrants are nothing new.
"Sadly, these findings are not new. ICE's inability to provide for the safety and health of the tens of thousands of immigrants in its custody has been documented for years. Today, we are calling on Congress to demand accountability and drastically reduce ICE's detention budget," Mary Meg McCarthy, the executive director of the National Immigrant Justice Centre, said in a statement.
World news in pictures

Show all 50
"While the Inspector General's report provides documentation of extensive abuses, its remedy is incredibly insufficient: it directs ICE field office directors to review the areas of concern," Ms McCarthy continued. "We know from earlier directives that ICE's internal review processes fail to generate meaningful change."
Investigators inspected five detention centres in the United States, all unannounced.
At one facility, in Santa Ana, California, inmates were regularly subjected to strip searches without documentation, and in violation of regulations for inmate processing — and potentially in violation of privacy rights. Other detention centres had inadequate personnel for processing incoming inmates.
In several of the facilities, investigators found improper treatment of detainees by staff, and improper use of segregation, sometimes without explanation or proper justification for the punishment (in one instance, a detainee was locked down in their cell for several days for sharing their coffee with another inmate, for example). Investigators also found that high risk inmates — those who had a violent history, or were being processed for a felony — were sometimes kept in the same areas as low risk inmates, creating a safety hazard.
In the Stewart Detention Centre, in Georgia, investigators found unsanitary conditions and unfair treatment of detainees. There, immigrants were told that they needed to purchase new sanitary and hygiene supplies like toilet paper, soap, and toothpaste when they ran out — in violation of ICE detention standards. The report found that the showers lacked hot water, that the showers had mould growing on the walls, and found mould on produce in the kitchen as well.
ICE has conducted system-wide reviews of the treatment of inmates before, including in 2013 following a report that produced a 2013 segregation directive. In September, an inspector general report found that ICE field offices had failed to comply with that directive.
Register for free to continue reading
Registration is a free and easy way to support our truly independent journalism
By registering, you will also enjoy limited access to Premium articles, exclusive newsletters, commenting, and virtual events with our leading journalists
Already have an account? sign in
Join our new commenting forum
Join thought-provoking conversations, follow other Independent readers and see their replies