Idaho farmer giving away potato crop due to lack of demand
Millions of potatoes in Idaho being given away to stop crop going to waste amid coronavirus shutdown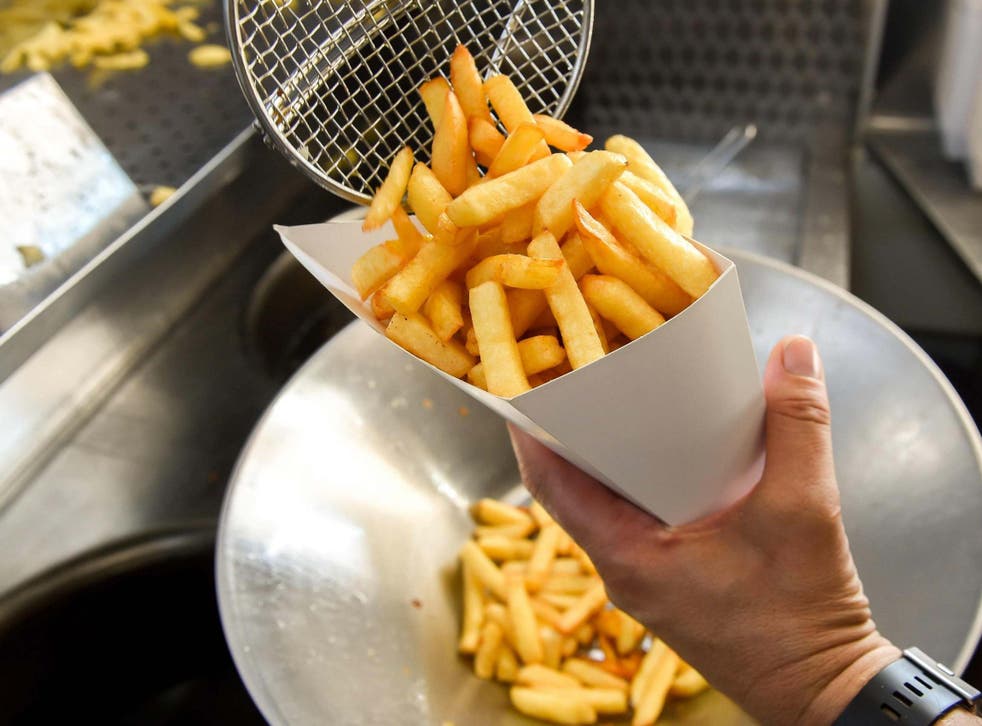 An Idaho farmer has decided to donate almost two million potatoes to anybody who claims a share of the crop after the coronavirus turned the potato supply chain "upside down".
Shutdown orders have caused an unprecedented collapse in the demand for produce, leaving farmers across the US burdened with an abundance of supplies that cannot be sold.
Last week, dairy farmers in Wisconsin were left to pour 30,000 gallons (113,562 litres) of milk away each day during the pandemic because of the sudden drop in demand.
Ordinarily, one third of dairy sales in the state are sold to the food-service trade, including businesses, schools, and restaurants, which have been ordered shut for weeks.
Cranney Farms in Oakley, Idaho, began dumping potatoes on Tuesday before it's CEO, Ryan Cranney, used Facebook to advertise the potato giveaway.
"We started dumping potatoes today as we have no home for them because of this Covid 19 disaster," wrote Mr Cranney. "The potato supply chain has definitely been turned upside down. If you would like a few bags come on by."
The potato CEO, who traditionally sells potatoes to french fry factories, supermarkets and restaurants, told CNN that the market had disappeared.
"With people staying at home, these restaurants have shut down and so our markets have just kind of fallen apart," said Mr Cranney.
"The factories that we sell to for french fries, they've lost their sales and had to shut their factories down with freezers full of french fries, and so the outlets for our potatoes, we're having a difficult time getting them to market."
Cranney Farm told CNN that it now plans to cut-back on the amount of crops grown this year, but that if the shutdown "drags on longer for several more months, it could be a total disaster. People are going to lose their farms over this".
Whilst the farm also produces other crops, Mr Cranney told CNN that the potatoes have been the hardest hit — and ordinarily account for more than half of his sales.
Still, the Idaho farmer has been 'completely blown away' by the response to his potato hand-out, with one woman driving for 19 hours from Kansas to collect potatoes. "People are coming from all over the place," said Mr Cranney.
Register for free to continue reading
Registration is a free and easy way to support our truly independent journalism
By registering, you will also enjoy limited access to Premium articles, exclusive newsletters, commenting, and virtual events with our leading journalists
Already have an account? sign in
Register for free to continue reading
Registration is a free and easy way to support our truly independent journalism
By registering, you will also enjoy limited access to Premium articles, exclusive newsletters, commenting, and virtual events with our leading journalists
Already have an account? sign in
Join our new commenting forum
Join thought-provoking conversations, follow other Independent readers and see their replies