Man wins lottery for sixth time in Idaho
Bryan Moss, from Meridian, Idaho, won $250,000 on a Lottery Scratch Game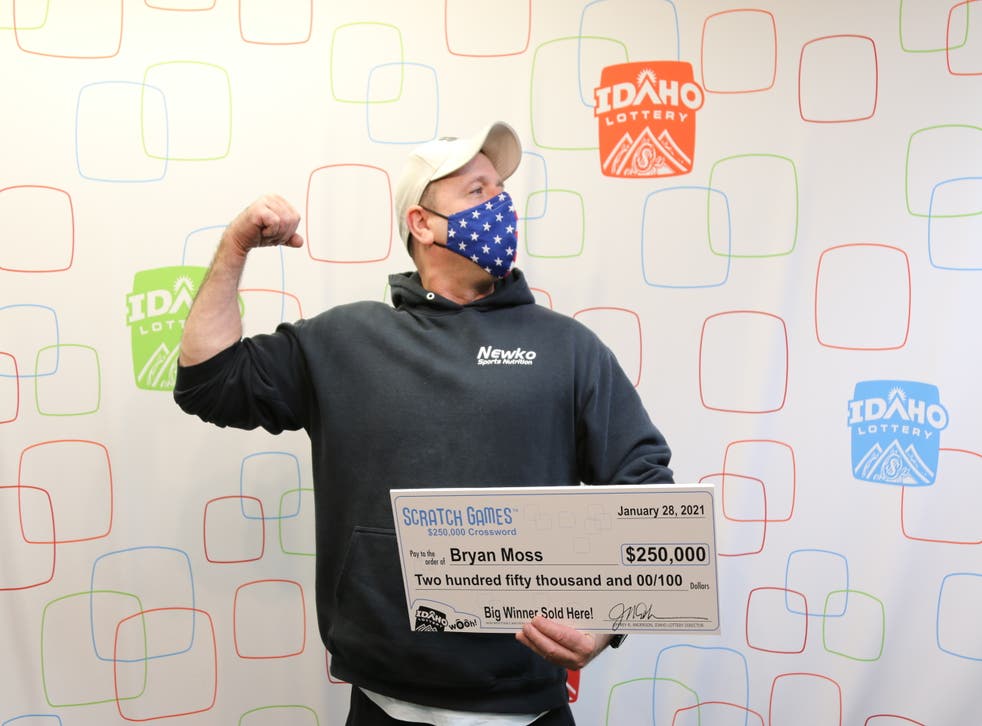 Leer en Español
An Idaho man has stunned officials after winning the lottery six times following his most recent sweep of quarter of a million pounds.
Bryan Moss, from Meridian, Idaho, won $250,000 on a Lottery Scratch Game on Thursday, Idaho lottery officials confirmed in a press release.
The win marked the sixth time Mr Moss has claimed a "large" prize from the state competition but the agency said that this was his first top prize "and by far the largest."
The resident said he plays the Idaho Lottery regularly and does so because he knows it benefits Idaho schools.
"I'm proud to help support Idaho public schools, that's really why I play," Mr Moss, who owns the Newko Sport and Nutrition health store in Meridian, told the Lottery.
The store-owner explained that he plans to put his winnings aside for his daughter's future education.
His winning ticket was purchased at the ExtraMile on Eagle Road and Goldstone in Meridian, Idaho, the Lottery confirmed.
The Idaho Lottery began on 19 July, 1989 and has distributed $961.5 million in Lottery dividends to Idaho public schools and buildings.
The lottery has paid out over $2.6 billion in prizes to players since it began, with its largest winner, Brad Duke of Star, winning a Powerball PowerPlay jackpot of $220 million in 2005.
Register for free to continue reading
Registration is a free and easy way to support our truly independent journalism
By registering, you will also enjoy limited access to Premium articles, exclusive newsletters, commenting, and virtual events with our leading journalists
Already have an account? sign in
Register for free to continue reading
Registration is a free and easy way to support our truly independent journalism
By registering, you will also enjoy limited access to Premium articles, exclusive newsletters, commenting, and virtual events with our leading journalists
Already have an account? sign in
Join our new commenting forum
Join thought-provoking conversations, follow other Independent readers and see their replies