Illinois will become 11th US state to legalise recreational marijuana use
The bill will also pardon some past offences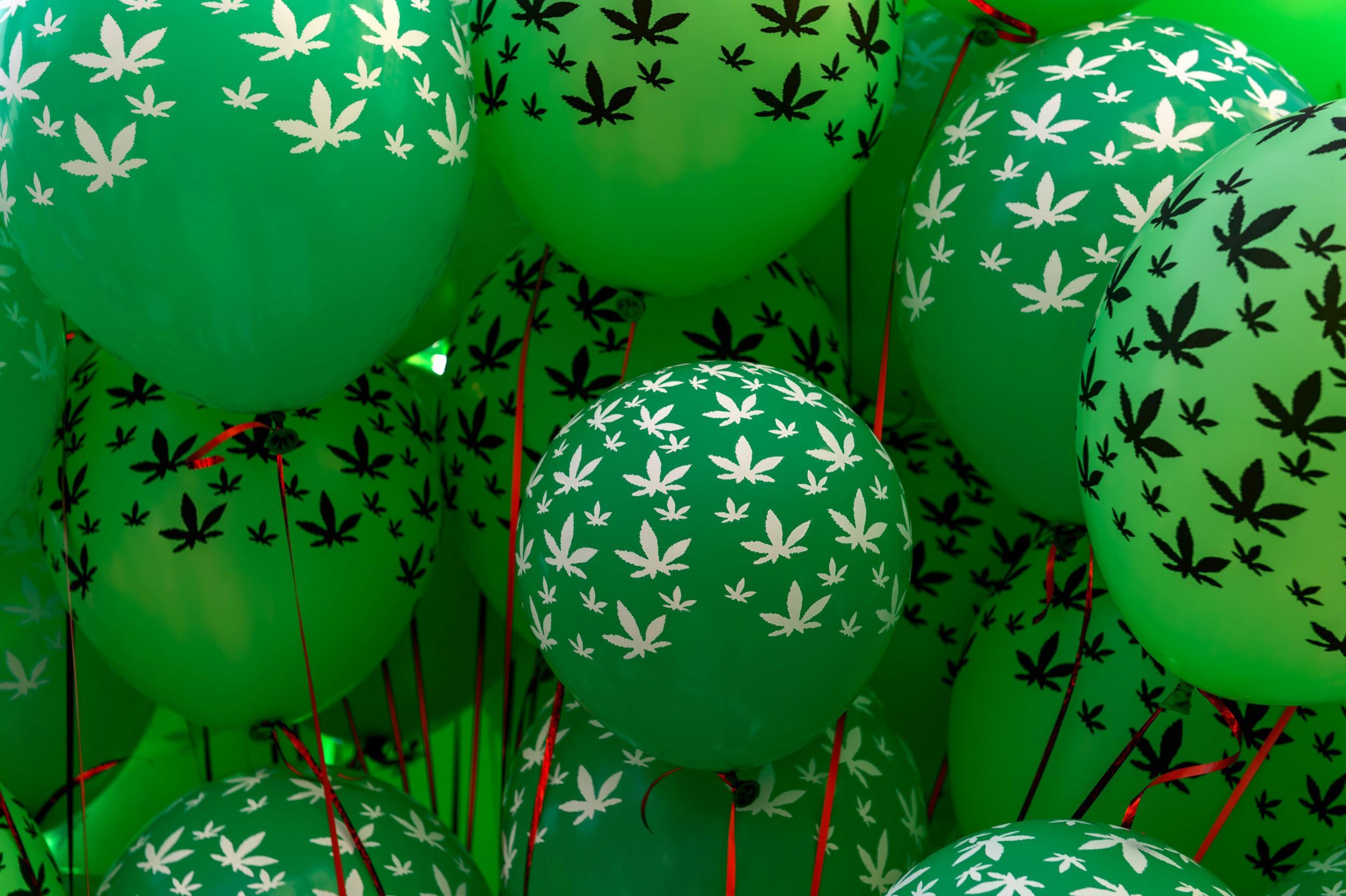 Illinois will likely become the 11th state in the US to allow small amounts of marijuana for recreational use.
The state's Democrat-controlled House sent a legalisation plan to governor JB Pristzker, also a Democrat, on Friday. Governor Pritzker was elected in 2018; he campaigned as a support of legalization.
"This will have a transformational impact on our state, creating opportunity in the communities that need it most and giving so many a second chance," Mr Pritzker said in a statement.
The rule would make it legal for those 21 and older to buy marijuana at licensed dispensaries. Residents could possess up to 1 ounce (30 grams) and non-residents could have 15 grams.
Municipalities and counties will be permitted to ban the marijuana within their boundaries, but not individual possession. Colleges and universities may prohibit marijuana use as well, following precedents set by alcohol laws.
In pictures: 4/20 Marijuana world rallies
Show all 26
The bill also instructs that the governor will pardon past convictions for possession of up to 30 grams, with the attorney general going to court to expunge or delete public records of a conviction or arrest. Cases of higher possession can be petitioned.
The House approved the proposed legislation in a 66-47 vote, following a contentious debate.
The Chicago Tribune reports that one representative cracked eggs into a frying pan to demonstrate his opposition, referencing an anti-drug ad campaign that aired in the late 1980s and 1990s in the US.
The state senate approved the measure earlier in the week, meaning the bill only requires the governor's signature to pass.
The law would make Illinois the 11th state to legalise recreational marijuana use, which is also legal in the District of Columbia. It would be the second state to endorse the idea through state legislature, following Vermont.
Join our commenting forum
Join thought-provoking conversations, follow other Independent readers and see their replies