Isis Wenger's blog post about sexism in the tech industry goes viral – spawning its own hashtag
A software engineer from San Francisco was accused of 'not looking like a real female engineer'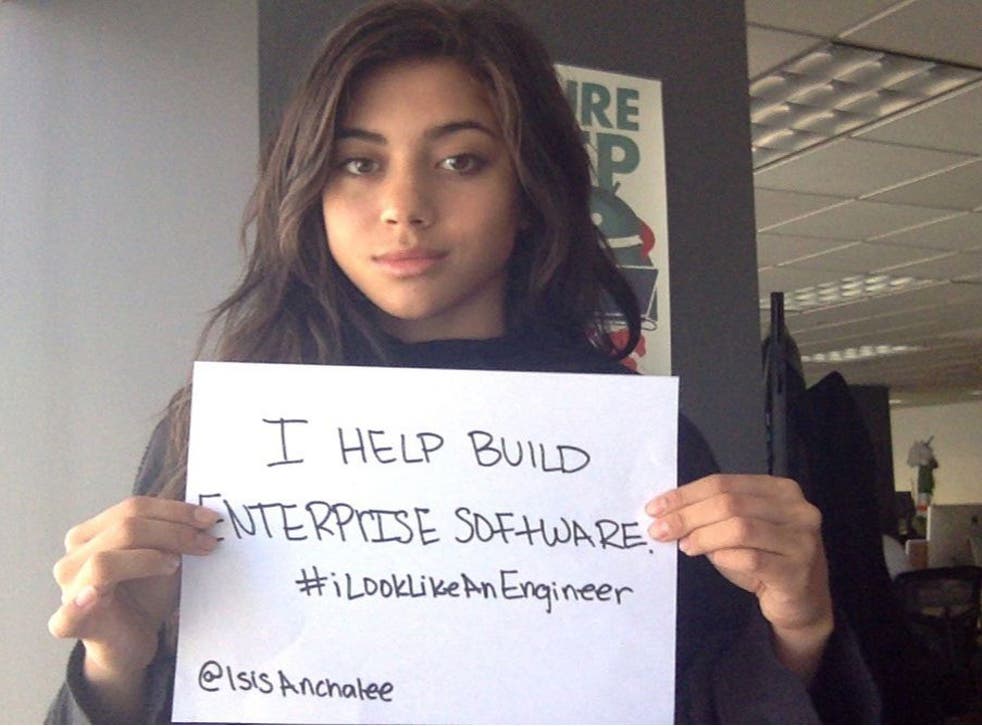 An American woman's blog post about sexism in the tech industry has gone viral and spawned the hashtag #Ilooklikeanengineer.
Isis Wenger, a software engineer living in San Francisco, has hit out at sexist interpretations of what "a female engineer should look like" after a picture taken of her for her employer's recruitment campaign attracted negative comments on social media.
One Facebook commenter called the campaign "weird haphazard branding" to attract more women and said they didn't think it was "remotely plausible..if women in particular buy this image of what a female software engineer looks like".
Another said: "If their intention is to attract more women then it would have been a better to choose a picture with a warm, friendly smile rather than a sexy smirk. (sic)."
In response, Ms Wenger said she was not a representation of what a female engineer looked like because there was no such thing. She was an individual, just like every other female engineer.
She said: "Some people think I'm not making 'the right face'. Others think that this is unbelievable as to what 'female engineers look like'.
"News flash: this isn't by any means an attempt to label 'what female engineers look like.' This is literally just ME, an example of ONE engineer at OneLogin. The ad is supposed to be authentic. My words, my face, and as far as I am concerned it is."
She encouraged people to share pictures of themselves with the hashtag #ILookLikeAnEngineer to prove there was no one size to fit all:
Even men tweeted their support:
But others soon pointed out it was not just women who face discrimination and stereotyping in the tech world:
Join our new commenting forum
Join thought-provoking conversations, follow other Independent readers and see their replies