Third immigrant dies from coronavirus in ICE custody
More than 3,000 ICE detainees have tested positive for coronavirus but the agency hasn't disclosed how many of them have been hospitalized
Germania Rodriguez Poleo
Tuesday 14 July 2020 17:23 Comments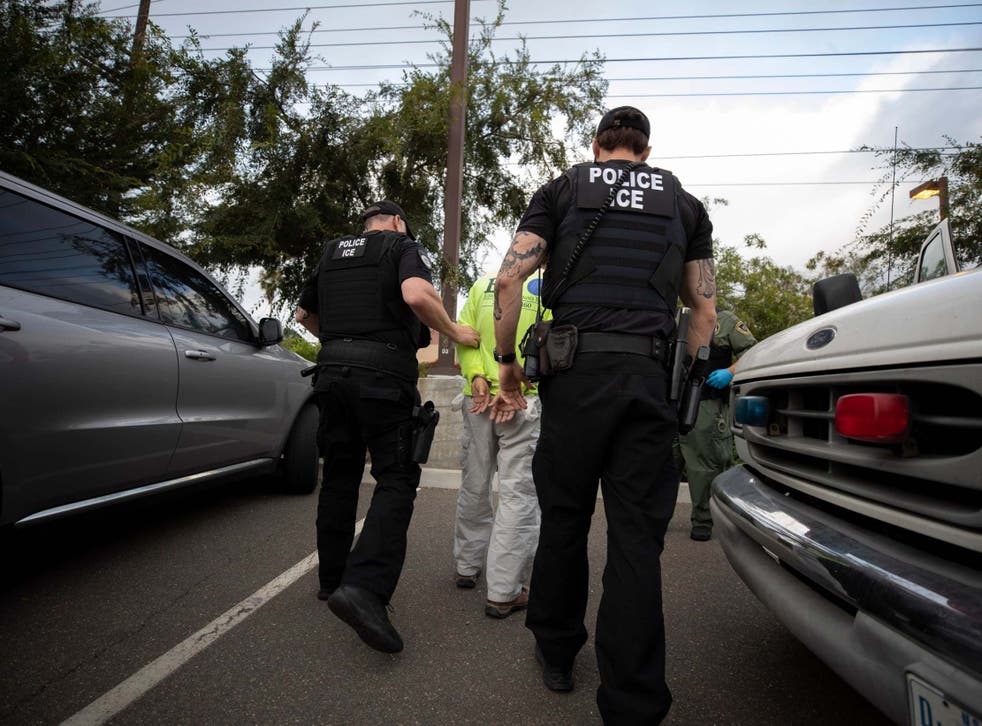 A Mexican immigrant has died from coronavirus while in the custody of US Immigration and Customs Enforcement.
Onoval Perez-Montufa died on Sunday at a Palm Beach County hospital, where he was being treated since July 1 after testing positive for COVID-19 at the Glades County Detention Center in Moore Haven, Florida.
He is the third known immigrant to die from coronavirus while in ICE custody. Back in May ICE reported the coronavirus deaths of detained immigrants Carlos Escobar Mejía and Santiago Baten-Oxla.
The 51-year-old was taken to the hospital after saying he was having trouble breathing, according to ICE officials. He had entered ICE custody last month after serving 12 years of a 20-year prison sentence from a drug conviction at the Federal Medical Center in Massachusetts, a detention facility that offers specialized medical and psychological care. ICE hasn't disclosed whether Perez-Montufa suffered from any pre-existing health condition.
is family, as well as Mexican consular officials, have been informed of his death, according to ICE.
More than 3,000 ICE detainees have tested positive for coronavirus but the agency hasn't disclosed how many of them have been hospitalized.
While ICE has released more than 900 detainees who are at high-risk of contracting coronavirus, Perez-Montufa was under "mandatory detention," a provision that requires the detention of non-citizens who were convicted of certain crimes. The agency has said that detainess under this provision are not eligible for release even if they have pre-existing health conditions that put them at greater-risk of dying from coronavirus.
Register for free to continue reading
Registration is a free and easy way to support our truly independent journalism
By registering, you will also enjoy limited access to Premium articles, exclusive newsletters, commenting, and virtual events with our leading journalists
Already have an account? sign in
Join our new commenting forum
Join thought-provoking conversations, follow other Independent readers and see their replies