Immigrants less likely to commit crimes in United States than those born in America
Analysis of census data from 1980 through to 2010 show immigrants are one-half to one-fifth as likely to be incarcerated as those born in the US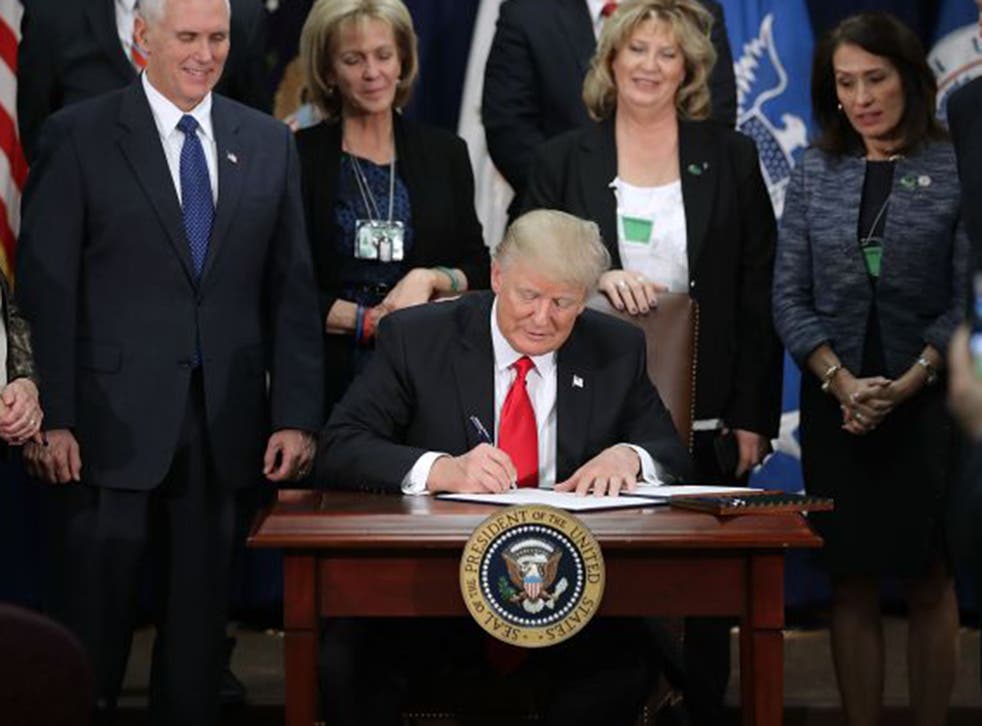 Immigrants are less likely to commit crimes in the US than those born in the country, according to new analysis of 30-years of census data.
Between 1980 and 2010, immigrants were one-half to one-fifth as likely to be jailed when compared with American citizens, the study by the Cato Institute think tank found.
Around seven per cent of the country's population are non-citizens, while five per cent of inmates in state and federal prisons fall into that category,
The drew their conclusions after analysing figures compiled by the US Justice Department.
"There's no way I can mess with the numbers to get a different conclusion," Alex Nowrasteh, an immigration policy analyst at the Cato Institute, told the New York Times.
The analysis comes as President Donald Trump submitted an executive order that claims immigrants "present a significant threat to national security and public safety".
The order forces the Department of Homeland Security to publish a weekly list of all crime "committed by aliens and any jurisdiction that ignored or otherwise failed to honour any detainers with respect to such aliens."
The controversial orders Donald Trump has already issued

Show all 9
The list will also include details of so-called "sanctuary cities" that refuse to hand over immigrant residents for deportation.
The order claimed the measures were needed to "ensure the safety and territorial integrity of the United States" and on signing the order, Mr Trump read out the names of US citizens who were murdered by illegal immigrants.
Join our new commenting forum
Join thought-provoking conversations, follow other Independent readers and see their replies