Aid workers arrested by US Border Patrol after dropping water to help migrants in Arizona's 'Devil's Highway'
Migrants regularly die in the southern Arizona desert after succumbing to thirst
Clark Mindock
New York
Thursday 25 January 2018 00:27 Comments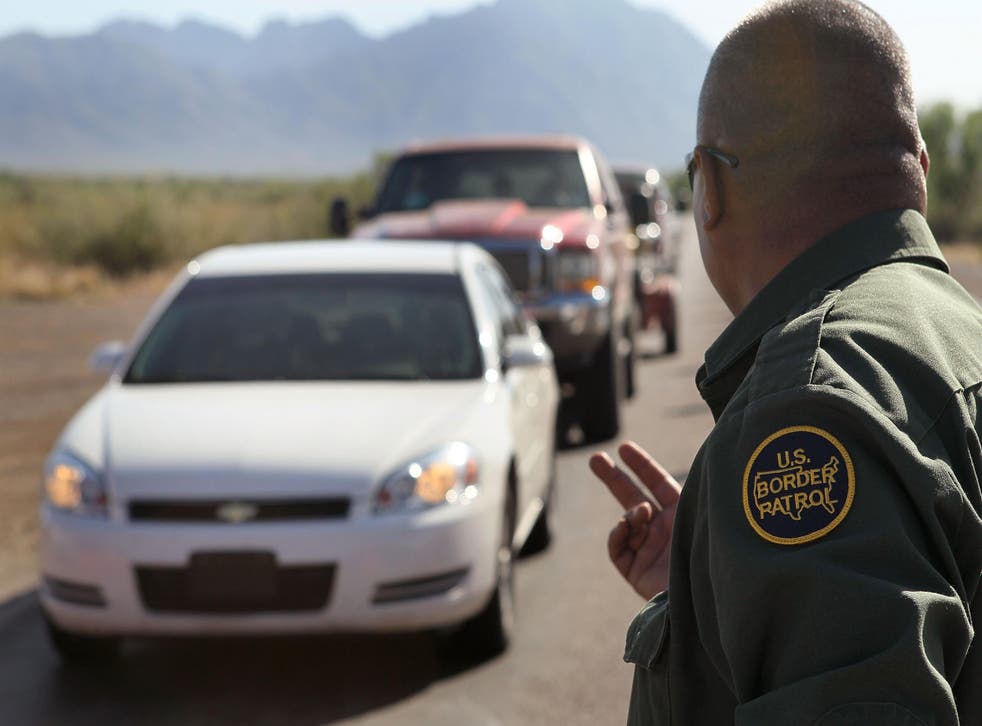 A group of eight humanitarian workers are being charged in federal court after dropping water along migrant routes in the southern Arizona desert border with Mexico to help immigrants crossing stay alive where temperatures can soar to dangerous levels, and where individuals regularly make the journey in spite of the incredible risk to life.
The group, which includes a member of the faculty at Arizona State University, faces a variety of charges with punishments of a fine or more. The university worker, Scott Warren, faces felony "harboring" charges for distributing the aide.
"I think it is shameful. The US needs to back down. There are people who will say look, they shouldn't be here, so the government is entitled to punish them in any way. Well, you know, entering the US to join your family or fleeing persecution doesn't deserve a death penalty," Margo Cowan, a criminal defense attorney in Tucson who represents No More Deaths, the humanitarian group, told local reporters.
The arrests were made days after a video showed a Border Patrol officer kicking jugs of water in the Cabeza Pieta National Wildlife Refuge, an 803,000 acre area of remote desert which has become known as the "Devil's Highway" over the past 20 years as tougher border regulation in more populated areas has pushed people to more desperate migratory paths.
That area — which has virtually no natural water — sees summertime temperatures reach 120 degrees Fahrenheit (49 degrees Celsius). And, while documented illegal crossings into the United States are down under the administration of President Donald Trump, human remains have consistently been found in the area over the past few years.
No More Deaths has said that the Border Patrol has largely allowed them to do their work in the desert providing water, under both of the two previous administrations, but that policy seems to have changed. The group recently released report indicating that Border Patrol has been interfering with the aide efforts, even though the admonition says that it has a policy of non-interference.
People strike across America for A Day Without Immigrants

Show all 16
The Border Patrol referred questions about the charges to the Justice Department, which did not immediately reply to a request for comment. The Border Patrol did not immediately reply to a request for clarification about their policy toward humanitarian aide left in the desert.
The Trump administration has also overseen a crackdown on immigrants over the past year, including a spike in immigrant arrests that critics have said have targeted individuals without criminal histories even though official policy is to focus on individuals with such records.
Register for free to continue reading
Registration is a free and easy way to support our truly independent journalism
By registering, you will also enjoy limited access to Premium articles, exclusive newsletters, commenting, and virtual events with our leading journalists
Already have an account? sign in
Join our new commenting forum
Join thought-provoking conversations, follow other Independent readers and see their replies