Incredible photos of the 'firefall' at Yosemite National Park
The phenomenon occurs each spring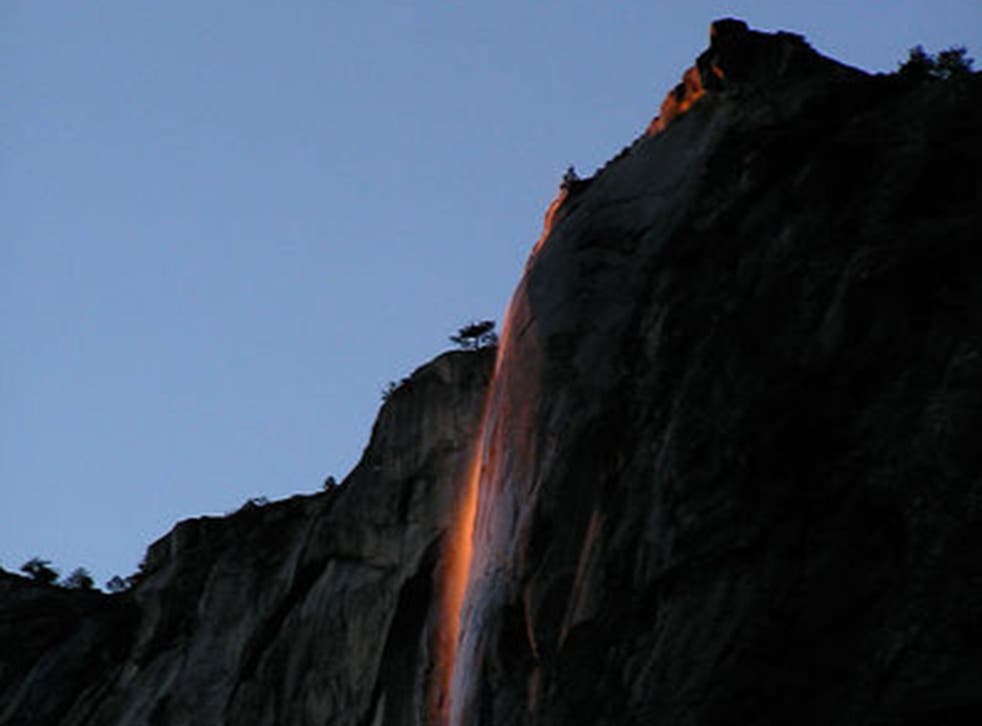 Scores of photographers have been drawn to Yosemite National Park to see a 'firefall'.
The phenomenon appears to be a cascade of lava falling from east of the the El Capitan rock formation.
However, it is actually an optical illusion caused by the light of setting sun falling on Horsetail Fall waterfall.
It typically happens for a few weeks in February each year, though can occur at other times.
The firefall is dependent on favourable conditions, such as sparse cloud cover and a flowing waterfall.
Social media users have been sharing their photos of the event.
Many photographers spent a long time preparing for the event:
This is what it looks like the rest of the time:
The firefall is named after a made-made fire fall which used to take place in Yosemite. The owners of Glacier Point Hotel, at Glacier Point, used to spill hot embers down the mountainside to create a viewing spectacle. However, the practice was discontinued in 1968.
Register for free to continue reading
Registration is a free and easy way to support our truly independent journalism
By registering, you will also enjoy limited access to Premium articles, exclusive newsletters, commenting, and virtual events with our leading journalists
Already have an account? sign in
Register for free to continue reading
Registration is a free and easy way to support our truly independent journalism
By registering, you will also enjoy limited access to Premium articles, exclusive newsletters, commenting, and virtual events with our leading journalists
Already have an account? sign in
Join our new commenting forum
Join thought-provoking conversations, follow other Independent readers and see their replies