El Chapo: Photos show inside Mexico drug lord Joaquin Guzman's hideout
Duplo, an exercise bicycle and a worn-out leather sofa are among the items left at the captured crime boss's lair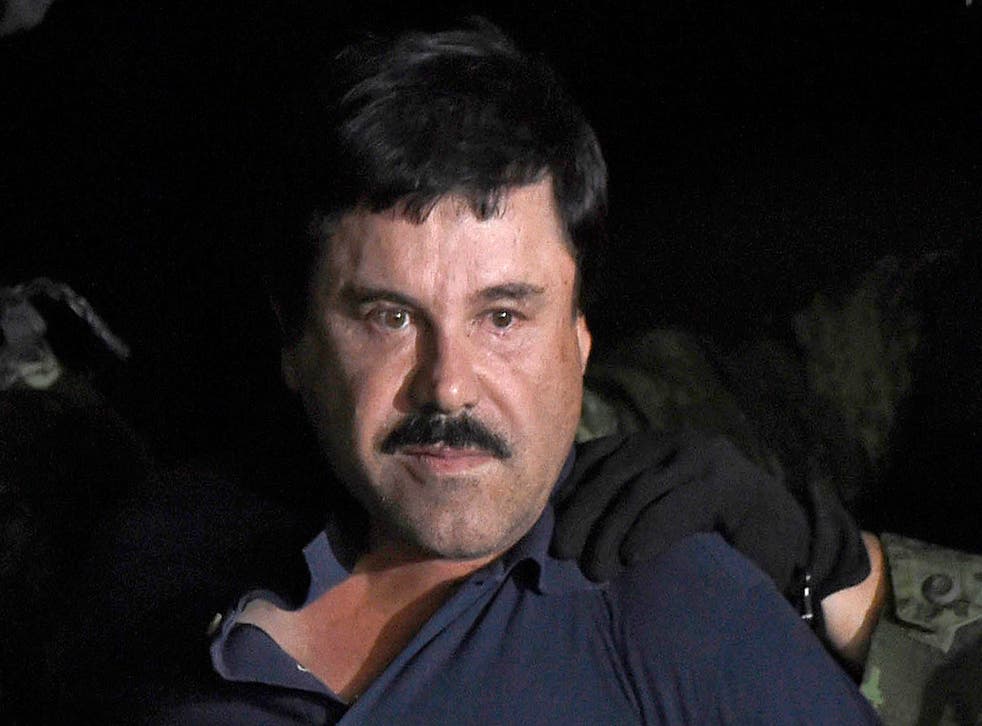 Photos have emerged of the hideout used by the world's infamous drug lord after he escaped a maximum security jail.
Joaquin 'El Chapo' Guzman escaped from Mexico's Altiplano jail in July by climbing into a hole in the floor beneath his shower, and through a 1.5km tunnel leading to a nearby construction site.
He was arrested in a military raid on Friday, after spending six months on the run in Los Mochis, a coastal city in his native state of Sinaloa.
After receiving a tip-off to a home in Los Mochis, the Mexican navy said marines were fired at as they staged a pre-dawn raid.
The ensuing shootout resulted in the death of five gang suspects and the arrest of Guzman himself.
Recapturing Guzman proved tricky, as the drug lord attempted to evade capture by escaping again through the sewers, emerging four blocks away and stealing a car to get out of the town.
Mexican authorities anticipated his move and were able to catch him on the highway, ending the six-month manhunt and humiliation for letting the drug lord slip away.
President Enrique Pena Nieto announced Guzman's arrest on Twitter, saying: "Mission completed: we have him. I'm like to inform the Mexicans that Joaquin Guzman Loera has been detained."
Inside Mexico's top drug lord El Chapo's hideout

Show all 4
Pictures reveal how Guzman had been living since his escape. One image shows a large, king-sized bed stripped of sheets and pillows.
In another, an exercise bicycle and large, colourful Duplo blocks intended for children can be seen littering the bedroom. A plain black, worn-out leather settee is seen in the living area, with a toy racetrack in the background.
Guzman's desire to have a film biopic made about his life led to his recapture, as communication with actors and producers allows authorities to trace his whereabouts, according to Attorney General Arely Gomez.
It comes after he was interviewed on by a cartel cameraman on behalf of actor Sean Penn, for an article in Rolling Stone magazine.
The interview was apparently arranged by Mexican actress Kate Del Castillo, according to the magazine.
A source quoted by Reuters said Mexican authorities were considering investigating Penn and Castillo, but some reports suggest the interview with Penn also aided law enforcement officials in tracking down Guzman.
Mexico has said it is willing to extradite Guzman to the US, but warns there will be a lengthy wait before the US can get their hands on him as he will have to go through Mexico's judicial process first.
Join our new commenting forum
Join thought-provoking conversations, follow other Independent readers and see their replies