Instagram of US airport security chiefs: Lipstick knives and IED training kits among items seized
Transportation Security Administration (TSA) posts shocking images of drugs, guns and concealed weapons captured in airports across the US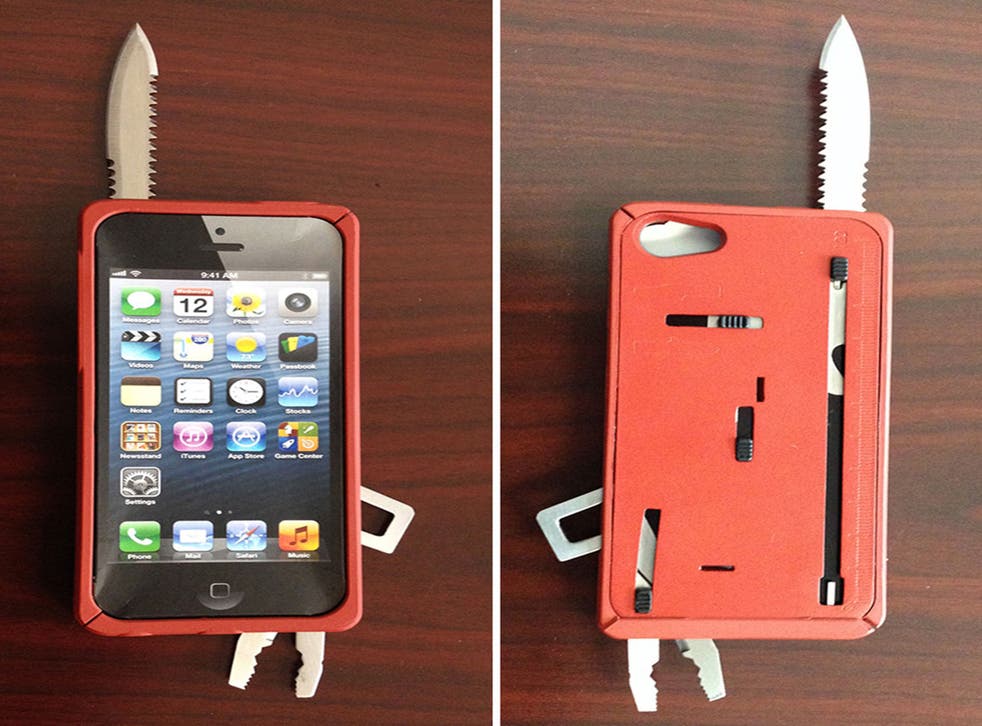 Having your cabin baggage dissected and prodded by bureaucrats in latex gloves is not the most entertaining way to spend five minutes in an airport, but it's a necessity that has been given increased attention following an announcement that security checks in the UK are to be stepped up.
Thankfully, the US Transportation Security Administration (TSA) is on hand to remind us why we slog it through the scanners, with a frightfully revealing Instagram feed showing the agency's on-the-job finds.
The TSA's dramatic pictures show the prohibited weapons uncovered by guards in the last few months including a batarang – a bat-shaped throwing blade – and an iPhone case subtly concealing a sharp knife and pliers.
A considerable haul of fireworks, carried in cabin baggage, was seized last month, while two daggers were found to be masquerading as a pair of unsuspecting combs.
The pictures also show the well-trained dogs that help the team in their endeavours, a pink taser hidden within a lipstick, as well as one of the most liked pictures they've ever posted – the American flag.
In pictures: Items confiscated by the TSA

Show all 13
The TSA says that roughly 40 guns are confiscated at transport checkpoints each week, reports Wired.
The organisation apparently uses its social media accounts to reach out to the public and dutifully remind them what is and isn't allowed through ports.
"We're just using a new mechanism to reach an audience with Instagram," said TSA Press Secretary Ross Feinstein.
"We're not trying to make a statement that people are trying to do anything nefarious with these items. We're just trying to alert people that these are still prohibited items."
Its Instagram feed has 87,000 followers, while its Twitter account has 22,000.
Bob Burns, the TSA official who curates the feed said that he trawls through the reports for some 450 US airports to highlight the most interesting cases:
"I'll ask for a photograph and a lot of times I'll be surprised by what I see," Mr Burns said.
"A lot of times I'm not even sure what the photo's going to look like—the report might just say 'a four inch knife,' but for all I know it could be a steak knife or it could be one of these fantasy Klingon knives."
Last week it was revealed that security will be intensified in airports with direct flights to the US.
Electronic devices that don't have any charge will not be allowed on an aircraft, officials said, in crackdown on sophisticated bomb devices.
The move initially only affected Britain but is now expected to be rolled out to other countries as well.
Register for free to continue reading
Registration is a free and easy way to support our truly independent journalism
By registering, you will also enjoy limited access to Premium articles, exclusive newsletters, commenting, and virtual events with our leading journalists
Already have an account? sign in
Register for free to continue reading
Registration is a free and easy way to support our truly independent journalism
By registering, you will also enjoy limited access to Premium articles, exclusive newsletters, commenting, and virtual events with our leading journalists
Already have an account? sign in
Join our new commenting forum
Join thought-provoking conversations, follow other Independent readers and see their replies