Investigators say Oregon farmer may have been deliberately knocked over and eaten by 50-stone pigs
Member of Terry Vance Garner's family found the farmer's dentures and parts of his body in his huge pigs' enclosure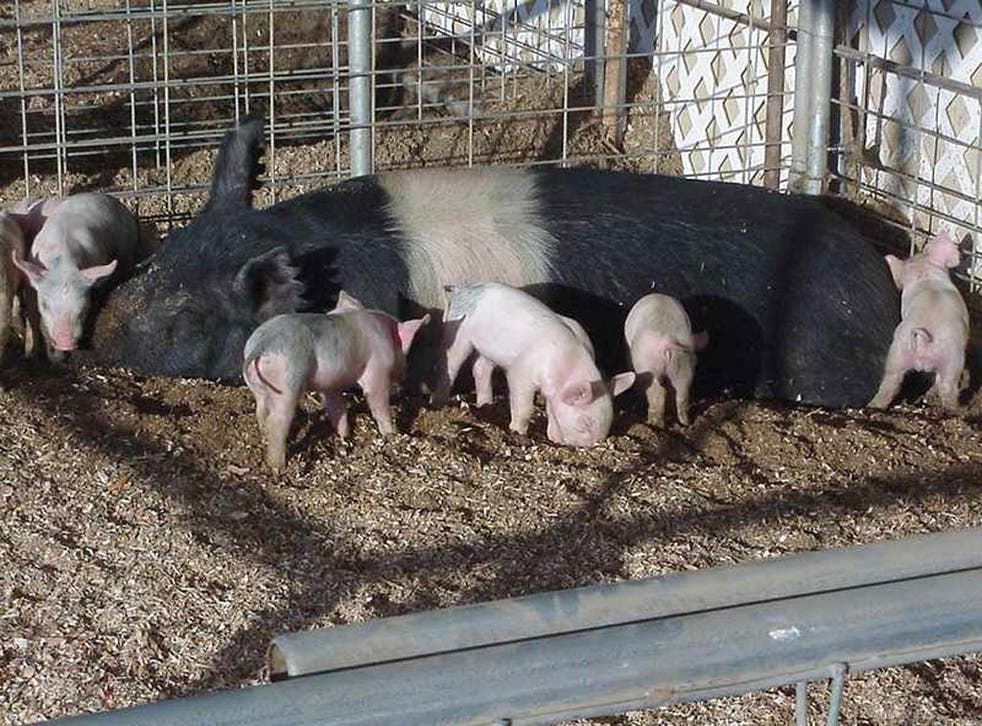 He went out to feed his pigs and never returned. Now US authorities are investigating the possibility that Terry Vance Garner's animals deliberately knocked him over and ate him after the Oregon farmer's dentures and parts of his body were found in their enclosure.
A member of Mr Garner's family found the remains several hours after the 69-year-old set off to feed his 50-stone pigs on his farm near Oregon's Pacific coast.
Coos County District Attorney Paul Frasier said it's possible that Mr Garner suffered a heart attack or similar medical emergency, but added that the grim possibility that the pigs had deliberately knocked him over before killing and eating him was also being investigated. Frasier noted that one of the pigs had previously bitten Mr Garner.
The possibility of foul play by a human being was also being investigated, although the limited remains meant a pathologist was unable to establish a cause of death. Mr Garner's remains will now be examined by a forensic anthropologist at the University of Oregon.
"For all we know, it was a horrific accident, but it's so doggone weird that we have to look at all possibilities," Frasier told US media.
Mr Garner's 75-year-old brother Michael described Terry as "a good hearted guy", adding that "animals were his life".
He went on to describe how a large sow had bitten his brother last year after he accidentally stepped on a piglet.
"He said he was going to kill it, but when I asked him about it later, he said he had changed his mind," Michael Garner said.
John Killefer, who heads the Animal and Rangeland Sciences Department at Oregon State University described how domestic pigs are not typically known to be as aggressive as feral pigs, but added that "there is some degree of danger associated with any animal".
In the US, most pigs are raised until they reach a market weight of between 18 stone (114kg) and 21 stone (135kg), while breeding female pigs rarely weigh more than 28 stone (178kg).
Clocking in at 50 stone (317kg), Mr Garner's huge sows and a boar named Teddy were far larger than the average US pig.
Join our new commenting forum
Join thought-provoking conversations, follow other Independent readers and see their replies