Iran nuclear deal: President Barack Obama welcomes agreement and says it is an opportunity to seize
The president's address from the White House was shown around the world
Andrew Buncombe
Tuesday 14 July 2015 15:28 Comments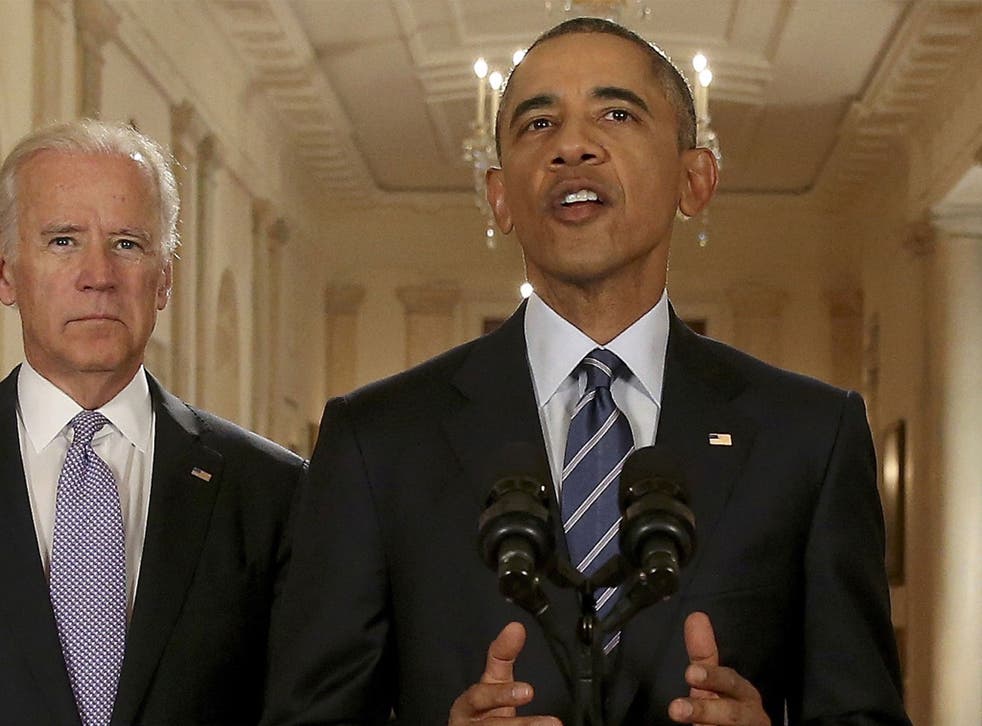 US President Barack Obama was quick to welcome the nuclear deal with Iran - saying it was an an opportunity worth seizing and warning Congress he would veto any legislation that prevented its implementation.
Speaking at the White House in a broadcast that was carried live by Iranian state television, Mr Obama claimed that every pathway for Iran to get a nuclear weapon was cut off under the agreement. The deal was built on verification, not trust, he said, and it would be "irresponsible" to reject it, he said.
"This deal offers an opportunity to move in a new direction. We should seize it," he said, according to Reuters. "Some of the measures will be in place for 25 years."
The president said the deal did not resolve all of the differences between the historic foes and noted Washington would maintain sanctions on Tehran for human rights violations and other issues.
Yet he said that despite those differences, Mr Obama said the deal was a chance for change in the region.
The deal represents a foreign policy win for Mr Obama, who was criticised as a 2008 presidential candidate for proposing that the United States reach out to its enemies.
Under the deal, sanctions imposed by the United States, European Union and United Nations will be lifted in exchange for Iran agreeing to long-term curbs on a nuclear programme. A series of Western intelligence agencies concluded Iran was not seeking to develop a weapon, but suspicion remained that it was.
Register for free to continue reading
Registration is a free and easy way to support our truly independent journalism
By registering, you will also enjoy limited access to Premium articles, exclusive newsletters, commenting, and virtual events with our leading journalists
Already have an account? sign in
Join our new commenting forum
Join thought-provoking conversations, follow other Independent readers and see their replies