US sanctions on Iran are 'limiting imports of life-saving medicine'
US officials have long denied impact of sanctions on humanitarian trade, but experts say exemptions on paper are not enough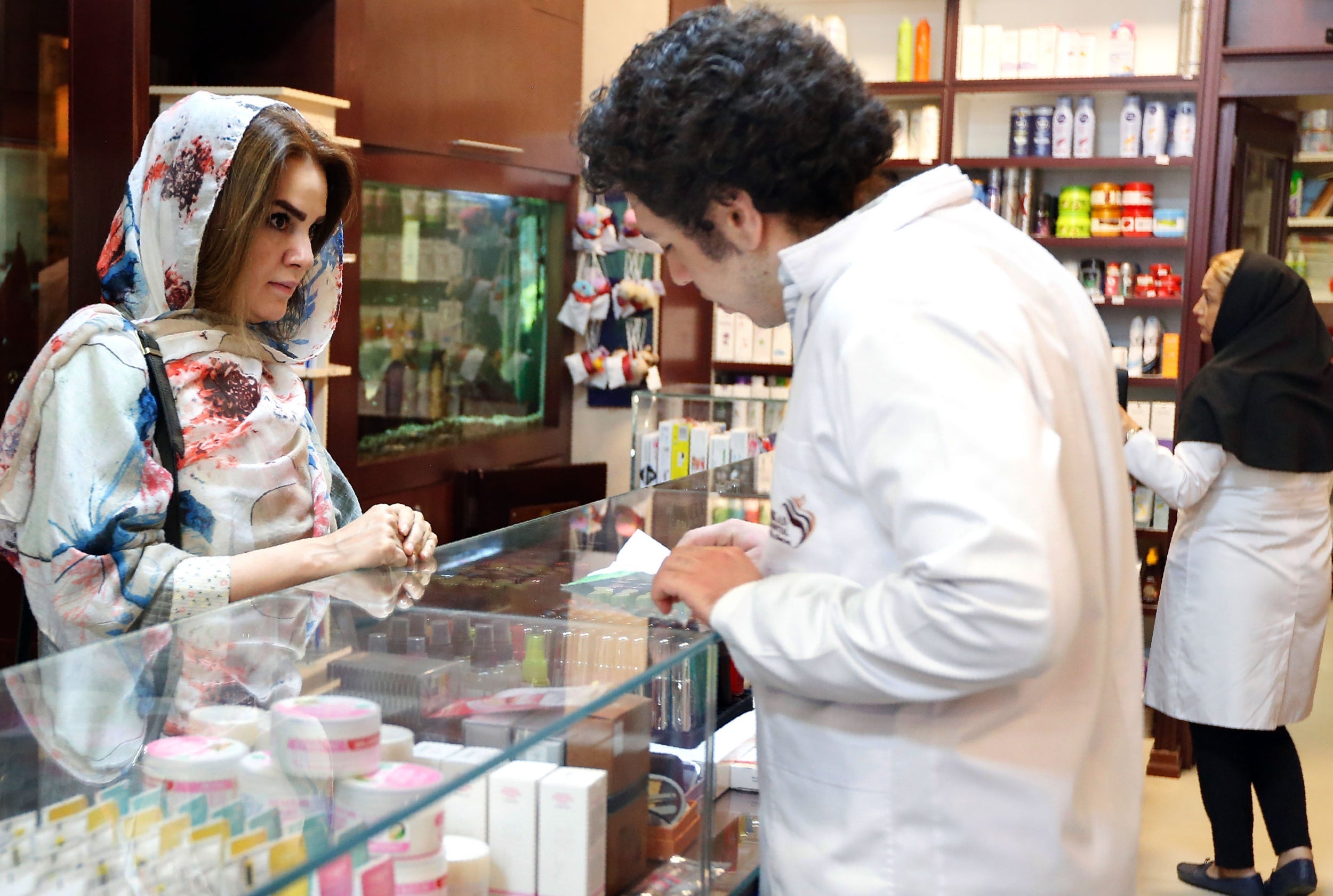 US sanctions have seriously impacted humanitarian trade with Iran, limiting the import of life-saving medicine into the country and endangering the lives of Iranian patients, according to a new report.
The report conducted by Human Rights Watch says patients in Iran suffering from special and rare diseases, such as cancer and epilepsy, dependent on imported medicine and therefore are suffering from the negative effects of sanctions.
The situation will get worse if nothing changes, the rights group added.
Although humanitarian trade, including food and medicine, are excluded from US sanctions, financial and banking sanctions have made it very difficult for foreign companies to do trade with Iran.
Exemptions for humanitarian trade have not been effective in protecting Iranians' access to imported medicine, raw material and medical equipment, HRW said.
Tara Sepehri Far, who composed the report for HRW, said she spoke to importers, doctors, NGO workers and people familiar with humanitarian trade including former US officials.
Trump impeachment: Who's who in the Ukraine scandal
Show all 26
"We have seen correspondence with banks and companies in which they have refused to conduct humanitarian trade with Iran for fear of being caught in the web of US sanctions," she told The Independent.
For example one company refused to sell Iran special bandages for people suffering from Epidermolysis Bullosa, or EB, a rare genetic disease that causes painful blisters, Sepehri Far said.
Human Rights Watch has also seen reports of shortages in access to chemotherapy drugs for cancer patients in Iran. Another example is the difficulty in finding eye-drops in the Iranian market, exacerbating suffering for a large number of Iranian patients affected by chemical weapons during the Iran-Iraq war.
The US government has long denied the humanitarian effect of sanctions, referring to exemptions on such trade with Iran.
But experts say exemptions on paper alone are not effective. The broad designations on Iranian banks and companies have made any form of trade with Iran risky and complicated for international companies.
This complex web of sanctions has led banks and companies to pull back even from humanitarian trade with Iran.
"Trump administration officials claim they stand with the Iranian people, but the overboard and burdensome US sanctions regime is harming Iranians' right to health, including access to life-saving medicines," said Sarah Leah Whitson, Middle East director at Human Rights Watch.
Ole Solvang, policy director at the Norwegian Refugee Council, a prominent international organisation with offices in Iran, said that sanctions have also impacted his organisation's operations.
"This is an issue that doesn't only affect the health of Iranians," he wrote on Twitter. "The sanctions and banks' reactions to them have also made it hard for us at @NRC_Norway to help provide education to Afghan refugees in Iran."
One solution to the problem could be designating a small number of US and private Iranian financial institutions or third country banks as channels for payment of humanitarian, educational, and public diplomacy related transactions.
Barbara Slavin, Iran director at the Atlantic Council in Washington said such a channel could be carefully licensed by the US Treasury Department.
"Such conduits should be fully transparent and subject to rigorous US government oversight, including vigorous record keeping to preclude loopholes for financing dangerous goods or activities," she said.
"Facilitating people-to-people exchanges and trade in humanitarian goods would be a potent goodwill gesture that would make it much more difficult for the Iranian government to use sanctions as a scapegoat for its own inability to meet the needs of the Iranian people," Ms Slavin told The Independent.
Donald Trump pulled out of the nuclear deal with Iran last year and gradually reimposed economic sanctions on the country, calling it a "maximum pressure campaign" to bring Iran back to the negotiating table.
The administration has also taken a very tough stance against allies and international partners who trade with Iran. The policy has created an atmosphere of "fear" for businesses who are concerned about being punished by the US Treasury Department, HRW said.
Adam Smith, a former Treasury Department official under Barack Obama, said that sanctions have an impact on the Iranian economy, the people of Iran, and anyone who is engaging with Iran.
"But I'm not entirely sure what the policy goal is here. That's what this administration needs to demonstrate and articulate," he told The Independent.
"If the policy goal is just to make it more difficult to trade with Iran, then it's working. If it is to develop a JCPOA part two, that's going to be much more challenging without a clear avenue to the end-goal of negotiations," he added, referring to the nuclear deal.
Support free-thinking journalism and attend Independent events
President Trump has repeatedly said that he would like to negotiate a better deal with the current leaders in Iran and just doesn't want Iran to have nuclear weapons.
"If that's the goal, it's not clear to me how you get to that goal based on their current policy,'' Mr Smith said.
Trump administration officials have consistently said that they support the Iranian people and the maximum pressure policy is only aimed at the Iranian regime. But human rights defenders have long been warning about the effects of sanctions on civilians.
Join our commenting forum
Join thought-provoking conversations, follow other Independent readers and see their replies