Iranian student with valid visa facing deportation from US 'without explanation'
Lawyers allege attempted removal 'a result of additional scrutiny targeting Iranians'
Andy Gregory
Tuesday 21 January 2020 11:29 Comments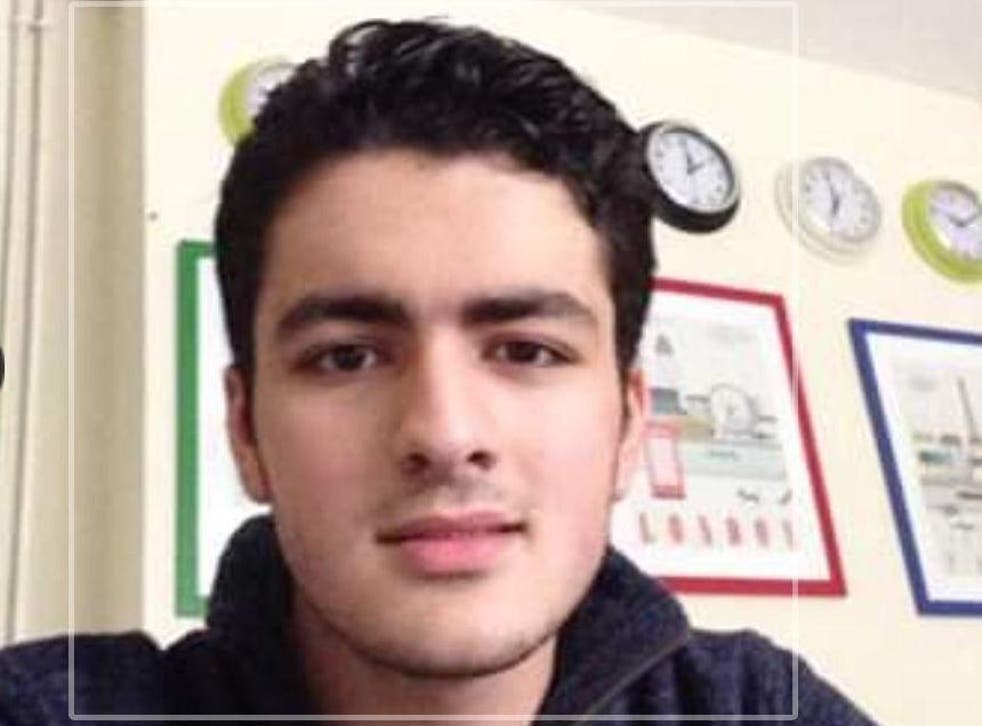 An Iranian student with a valid visa to study in the US was detained without explanation or direct access to legal counsel and threatened with imminent deportation as the country celebrated Martin Luther King Day, his lawyers said.
More than 50 protesters gathered at Logan Airport in Massachusetts, where Mohammad Shahab Dehghani Hossein was arrested by US Customs and Border Protection (CBP) agents and was due to be deported at 6:30pm local time on Monday.
The 24-year-old economics student's lawyers filed an emergency petition to block his forced removal and allow him to finish his studies at Northeastern University. The document was seen by The Independent.
His deportation was delayed and his hearing will take place on Tuesday morning at Boston's federal court.
After two years studying in the US, Mr Dehghani is believed to have been visiting family in Iran, an act that has been made more complex by Donald Trump's so-called Muslim travel ban.
'Dangerous' overcrowding of migrants in US border facilities

Show all 6
While the number of F1 (student) visas granted to those from the affected countries has significantly dropped since the ban's introduction, these visas can offer only one entry to the US, meaning many students have been forced to stay in the country for the entire duration of their studies, with their families banned from visiting them.
Mr Dehghani attended the University of Massachusetts Boston before transferring to Northeastern, at which point he reapplied for a visa, which took nearly a year before he received it last week, Mass Live reported one of his lawyers, Susan Church, as saying.
"He went through an extensive processing period before he came back, which means that overseas investigators research his family, they speak to employers, they do a very thorough investigation," Ms Church, told The Boston Globe.
CBP officials refused to provide a reason for his detention and did not allow direct communication with his lawyers, the emergency petition stated.
His detention came after the Trump-ordered strike that killed top Iranian general Qassem Soleimani brought tensions between the two nations to boiling point, casting doubt over America's immediate role in the region and the future of the 2015 nuclear pact.
Rather than being based in "legitimate concerns" over his admissibility to the US, his attempted removal was "a result of additional scrutiny targeting Iranians", his lawyers alleged.
Legal experts said Mr Dehghani's was far from an isolated case.
"This is but one of many Iranian students "deported" by CBP Logan since August 2019," said Mahsa Khanbabai, chair of New England's American Immigration Lawyers Association. "Legitimate students, vetted thoroughly by many agencies, granted visas, and then treated like this by CBP with no explanation."
Presidential hopeful Elizabeth Warren also weighed in on Mr Dehghani's case, writing on Twitter: "His deportation must be halted, and we must fight the Trump administration's xenophobic policies."
"Given the Trump administration's xenophobic policies and Logan Airport's troubling practice of sending students back to Iran, we are deeply concerned that Shahab was detained," said the American Civil Liberties Union of Massachusetts executive director Carol Rose, adding that the organisation was assisting with the case.
"He has a valid visa ... and he went back to visit home, and now he can't come back?" Mr Dehghani's friend, Omar Rashed, told The Globe.
"He got an apartment, he did everything he's supposed to do, he followed all the rules, he jumped through all the hoops. It's injustice. And today is Martin Luther King Day, of all days. Does anyone see the irony in this?"
Register for free to continue reading
Registration is a free and easy way to support our truly independent journalism
By registering, you will also enjoy limited access to Premium articles, exclusive newsletters, commenting, and virtual events with our leading journalists
Already have an account? sign in
Join our new commenting forum
Join thought-provoking conversations, follow other Independent readers and see their replies