Iran is 'world's biggest sponsor of state terrorism', says US Defense Secretary James Mattis
Comment comes amid rising tensions between the two nations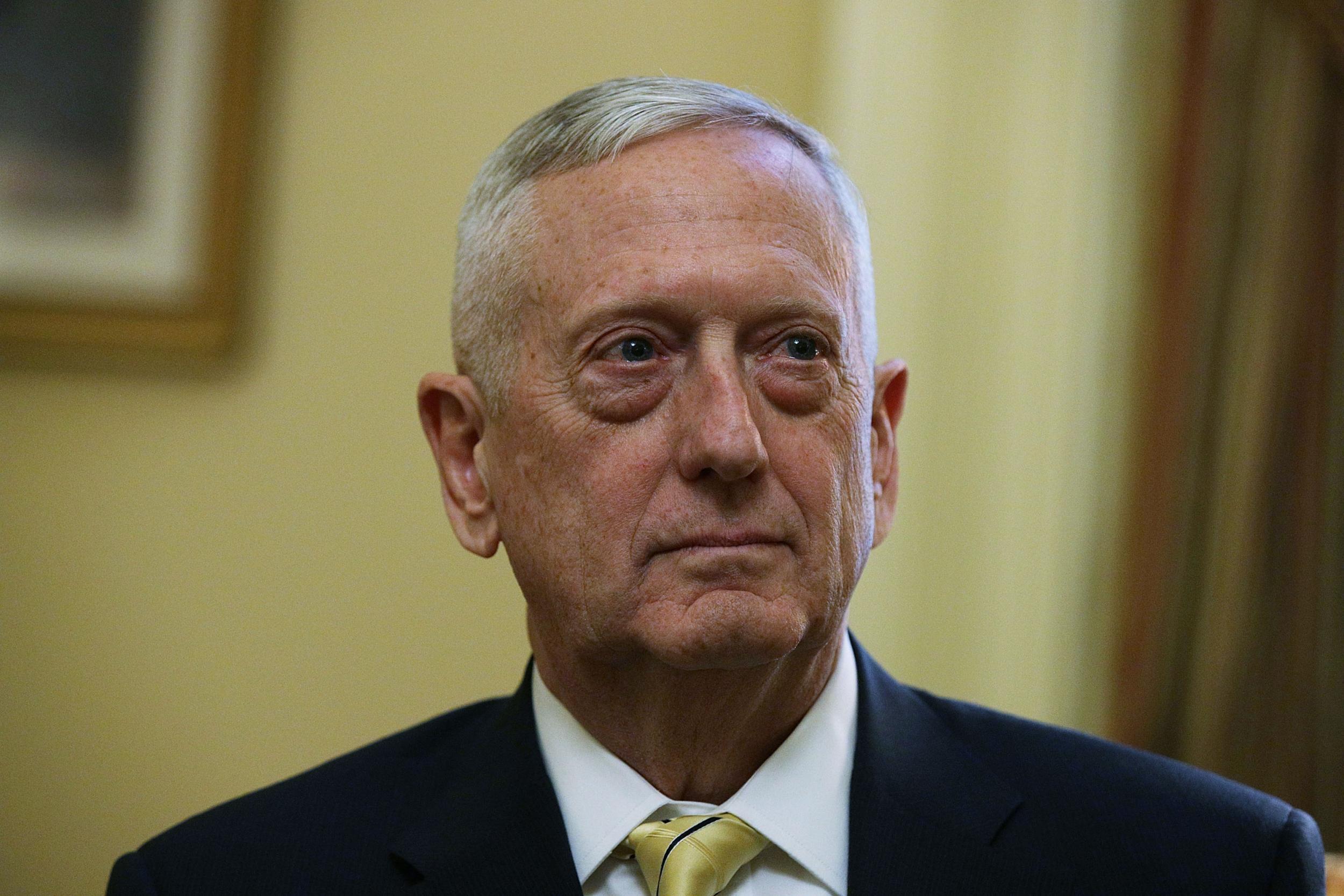 The US has called Iran the "world's biggest sponsor of terrorism" amid heightening tensions between the two countries.
US Defense Secretary James Mattis made the comment the day after Donald Trump's government imposed new sanctions on Iran in response to it testing a ballistic missile.
Iran's state media said the Revolutionary Guards were testing out their missile systems, radars, command centres and cyber warfare systems in a show of defiance.
"We are working day and night for the security of the Iranian nation," said Amir Ali Hajizadeh, the commander of the Revolutionary Guards' air force.
Mr Mattis did not say he thought there should be more US troops in the Middle East to deal with Iran, however.
He was speaking after the US imposed new sanctions on the country, comprising of restrictions on 13 individuals and 12 companies, the first time since former President Barack Obama lifted crippling economic sanctions from the country in 2015.
Michael Flynn: We're officially putting Iran on notice
In Japan at the time, Mr Mattis signalled that the US would take a tough stance on Iran compared to Mr Trump's predecessor.
"As far as Iran goes, this is the single biggest state sponsor of terrorism in the world," he said.
"We have seen their [Iran's] misconduct, their misbehaviour, from Lebanon and Syria to Bahrain and to Yemen and it's got to be addressed at some point," he added.
Iran denied that its missile test had violated the 2015 deal with Mr Obama, underpinned by a UN Security Council resolution, and instead accused the US of violating the agreement with a fresh round of sanctions.
Iran's Foreign Minister Mohammad Javad Zarif responded that Iran was "unmoved" by the US threats.
"We'll never initiate war, but we can only rely on our own means of defence," Mr Zarif wrote on twitter.
Iran then imposed its own sanctions against the US, targeting people and companies who were "involved in creating and supporting extremist terrorist groups or are helping in the killing and oppression of defenseless people".
It also announced it had banned the US wrestling team from entering the country to compete.
Mr Trump has consistently called Mr Obama's nuclear deal with Iran in 2015 as a "disaster" and vowed to "rip it up" when he got into office.
He tweeted that Mr Obama had been "kind" to Iran and they were not appreciative of that.
Iran was one of the seven nations affected by an executive order, signed by Mr Trump, to ban almost all travellers from the country and six other Muslim-majority nations.
The order has been thrown into jeopardy after a Washington federal judge ordered a nationwide ban on the order, which he said was unconstitutional.
Agencies contributed to this report.
Join our commenting forum
Join thought-provoking conversations, follow other Independent readers and see their replies