Irma: Cuba sends hundreds of doctors to Caribbean islands devastated by hurricane
More than 750 health workers arrive in Antigua, Barbuda, Saint Kitts, Nevis, Saint Lucia, the Bahamas, Dominica and Haiti
Saturday 09 September 2017 16:25 BST
Comments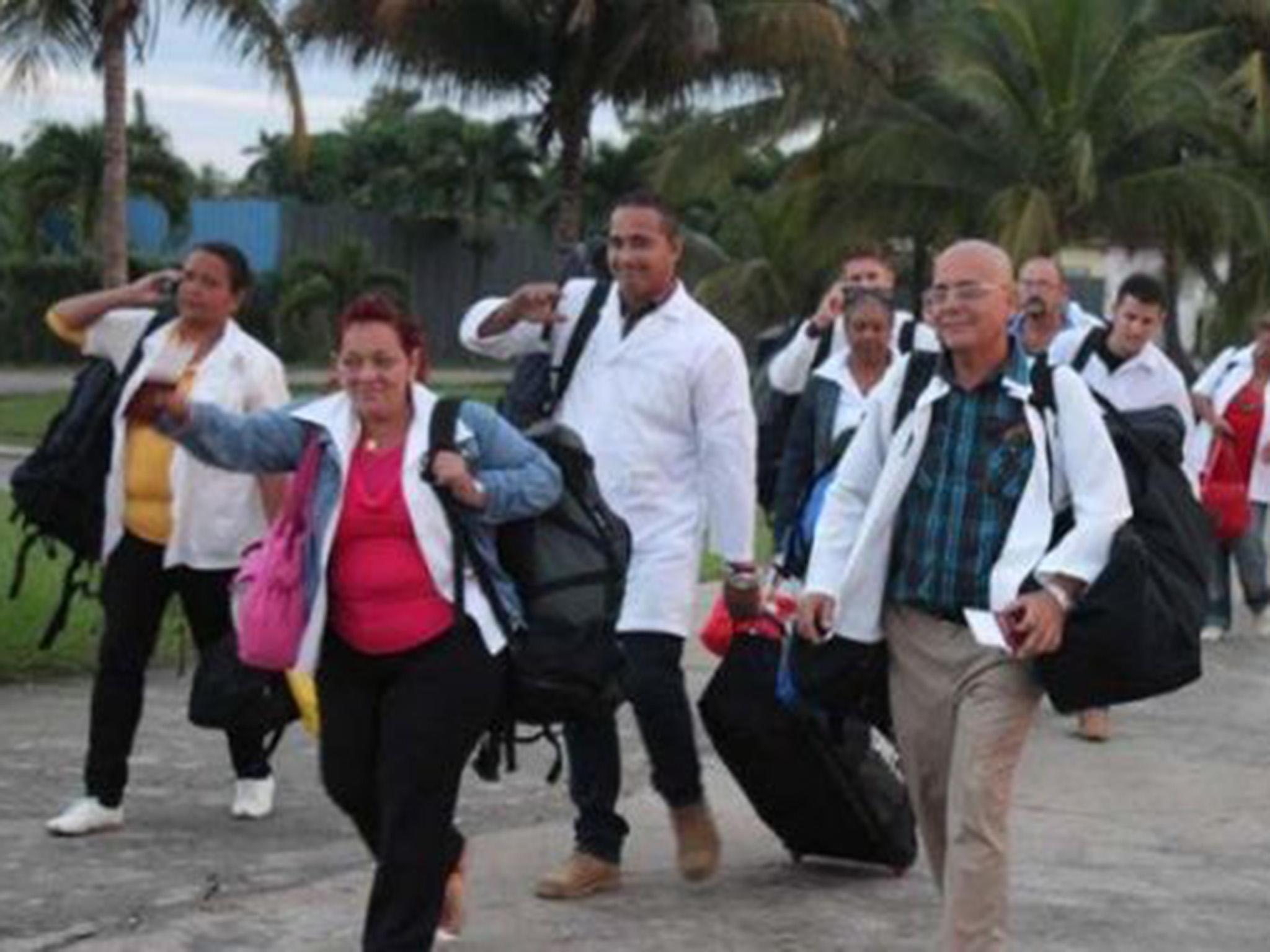 Cuba has sent doctors to several Caribbean islands ravaged by Hurricane Irma.
More than 750 health workers have arrived in Antigua, Barbuda, Saint Kitts, Nevis, Saint Lucia, the Bahamas, Dominica and Haiti.
They have been told to follow the guidelines of the Ministry of Public Health (Minsap) and to contribute to aiding the recovery of regions that have been hit by the hurricane.
"The collaboration of the Central Medical Cooperation Unit, together with the Minsap Management Center, and our embassies, have maintained the communication to assess the damages and assess what help our own collaborators could provide," Regla Angulo Pardo, the director of the Central Unit of Medial Cooperation in Cuba, told Granma.
The nation of 11 million people has a history of sending medical staff when other nations are in need, having done so during west Africa's Ebola crisis in 2014 and 2015.
A brigade of more than 600 Cuban health workers went to Sierra Leone in 2014 to help tackle the crisis.
They also sent 1,200 health workers to Haiti after the nation was hit with an earthquake in 2010.
Hurricane Irma – devastation caused in pictures
Show all 45
Cuba's international medical mission has won the socialist state many friends.
This tradition can be traced back to 1960, when Cuba sent a group of doctors to Chile, who had been hit by a powerful earthquake, followed by a team of 50 to Algeria in 1963.
Join our commenting forum
Join thought-provoking conversations, follow other Independent readers and see their replies