Irma: Airline ticket prices surge up to 600% as incoming hurricane sparks mass evacuations
The airlines contend that they have not changed their fare structures
Clark Mindock
New York
,
Simon Calder
Wednesday 06 September 2017 21:40 Comments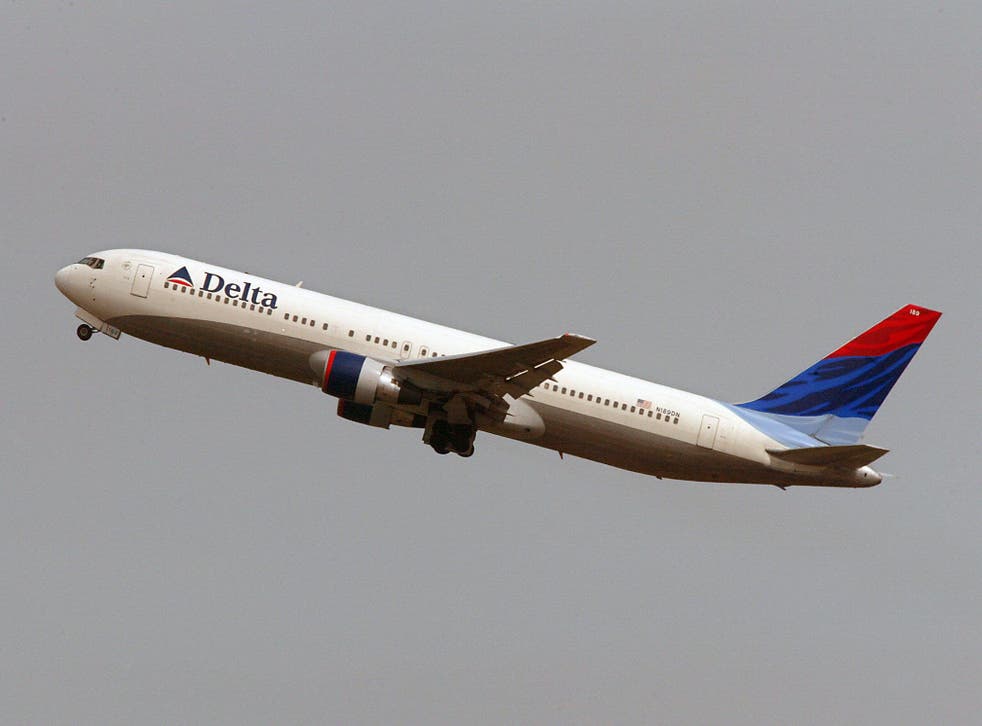 Flyers hoping to get out of Florida before Hurricane Irma makes expected landfall later this week are encountering large hikes in airline prices, and expressing dismay that they're being charged extra in their attempts to get out of the storm's path.
As Irma approached, breaking records in the Atlantic and hitting Caribbean islands, would-be ticket purchases were outraged on social media, calling out the airlines for what they perceived as taking advantage of a potential natural disaster.
"Shame on you @delta. Jacking from $547 to over $3200 for people trying to evacuate properly?" Twitter user Leigh Dow wrote with an accompanying picture that showed an alert for the price change. Ms Dow was retweeted tens of thousands of times.
Ms Dow, whose Linkedin profile shows is the CEO of a marketing agency in Phoenix, later wrote that the airline had helped her with the issue.
Certainly, the carriers' revenue management algorithms are programmed to respond to spikes in demand, more commonly the sudden announcement of a big sporting or music event rather than a natural disaster.
In general, airlines' pricing systems can create all manner of anomalous fares that no sensible passenger would contemplate: on the same evening as Ms Dow wished to travel, there were plenty of seats on non-stop flights between Los Angeles and San Francisco for around $150. But Alaska Airlines was also offering a two-stop option via Portland and Seattle for three times as much. No-one would buy it.
Hurricane Irma – devastation caused in pictures

Show all 45
Yet many 21st-century airlines have such an image problem that people are prepared to believe the worst, even though the real story turns out to be more nuanced.
Delta and its rivals might wish that every fare quote was supervised by a public-relations professional whose task is to remove prices that would bring the airline into disrepute. But until that day, the dark art of revenue management will ensure that, every so often, an airline will be pilloried for its practises.
Ms Dow wasn't the only person to encounter exorbitant prices while hoping to snag a regular-priced flight out of Southern Florida.
John Lyons, of West Hartford, Connecticut, also encountered issues while trying to book an American Airlines flight for his daughter, who attends the University of Miami. He logged in on Monday evening and saw a ticket for just under $160, and decided to buy it just in case. But, just the next day, he logged in to buy a ticket for the daughter of a family friend — who is also in Florida — and was astounded to see the ticket had jumped up to $1,020, even though there were a similar number of seats still open.
"Very bad job by American Airlines. Booked a one-way ticket last night for my daughter to come home this Thursday night using this exact itinerary," Mr Lyons wrote in a Facebook post accompanied by a screenshot showing the pricing. "Now with hurricane warnings in effect, American is gouging for the same ticket to the tune of $1,000 per person, and cost friend's daughter who cannot afford is stranded."
An American Airlines spokesperson told Yahoo News that they had not changed their fare structures, and noted that the airlines had added capacity to get customers out of affected areas. That included added flights from several destinations, and the addition of 33 airports so that customers can receive waivers for ticket change fees.
Register for free to continue reading
Registration is a free and easy way to support our truly independent journalism
By registering, you will also enjoy limited access to Premium articles, exclusive newsletters, commenting, and virtual events with our leading journalists
Already have an account? sign in
Join our new commenting forum
Join thought-provoking conversations, follow other Independent readers and see their replies