Hurricane Irma: Sun unleashes most powerful category of solar flare, prompting fear of communications chaos
The blast was the strongest in a decade
Andrew Griffin
Wednesday 06 September 2017 17:00 Comments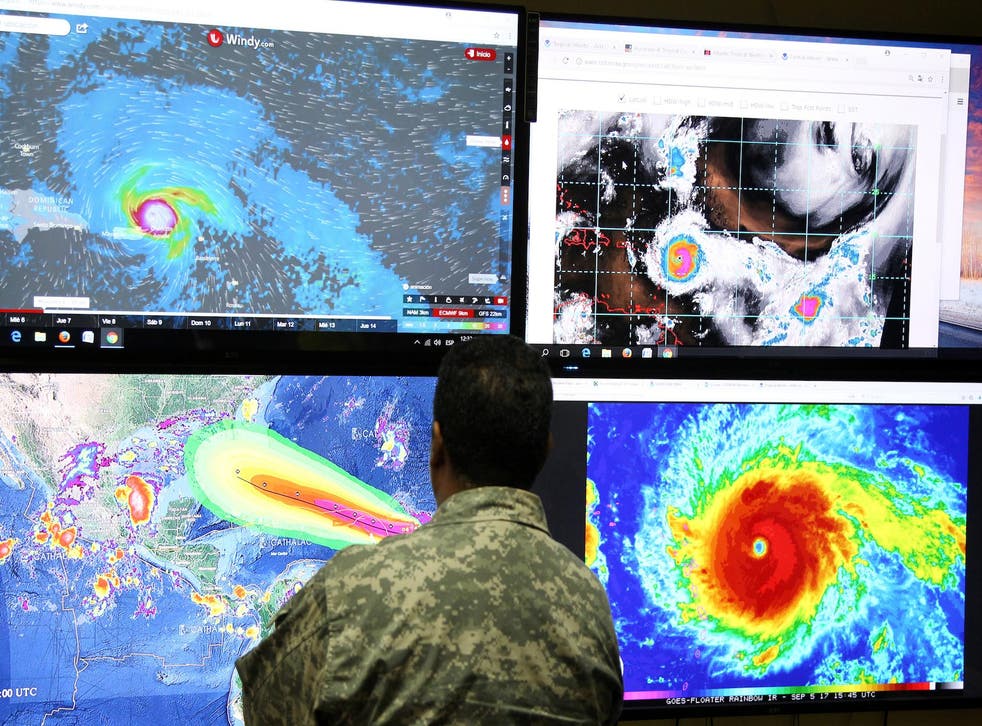 The sun has unleashed the most powerful category of solar flare, potentially disrupting communications as Hurricane Irma wreaks destruction across the Atlantic.
The sudden blast of energy was sent out by the sun and could interfere with radio and satellite communications as it passes by Earth, experts warn.
The flare was the strongest in a decade, and blasted out from a sunspot on the Earth's surface. It belongs to the X-class of flares, the most powerful possible.
Hurricane Irma – devastation caused in pictures

Show all 45
Nasa's Space Weather Prediction Centre (SWPC) said that the energy of the flare had knocked out radio communications on Earth. It led to a "wide area of blackouts, loss of contact for up to an hour over [the] sunlit side of Earth" and hit systems that are used for navigation, the agency said.
The problems had been observed all the way over the "sunlit side of Earth", it said in a report posted online.
The large flare was actually the second of two major blasts that came out of the sun. The first was the biggest since 2015, but was followed up by an X9.3 blast of the kind that hasn't been seen since 2006.
A solar flare is a sudden flash of brightness on the sun's surface, which can throw out huge amounts of energy. They happen when charged up particles inside the sun twist up inside the sun's plasma, charging themselves and then spewing out energy.
Scientists have repeatedly warned that we are lucky not to have been hit by major solar storms that cause even more damage to communications. In 1859, for instance, the Earth's magnetosphere was hit by a powerful blast of energy referred to as the Carrington event – and scientists have warned that another such event could happen, this time with far more disastrous effects.
Register for free to continue reading
Registration is a free and easy way to support our truly independent journalism
By registering, you will also enjoy limited access to Premium articles, exclusive newsletters, commenting, and virtual events with our leading journalists
Already have an account? sign in
Join our new commenting forum
Join thought-provoking conversations, follow other Independent readers and see their replies