Irma evacuees who abandoned their pets could be prosecuted
'We will find you, and we will prosecute you,' said Dave Aronberg, the state prosecutor for Palm Beach County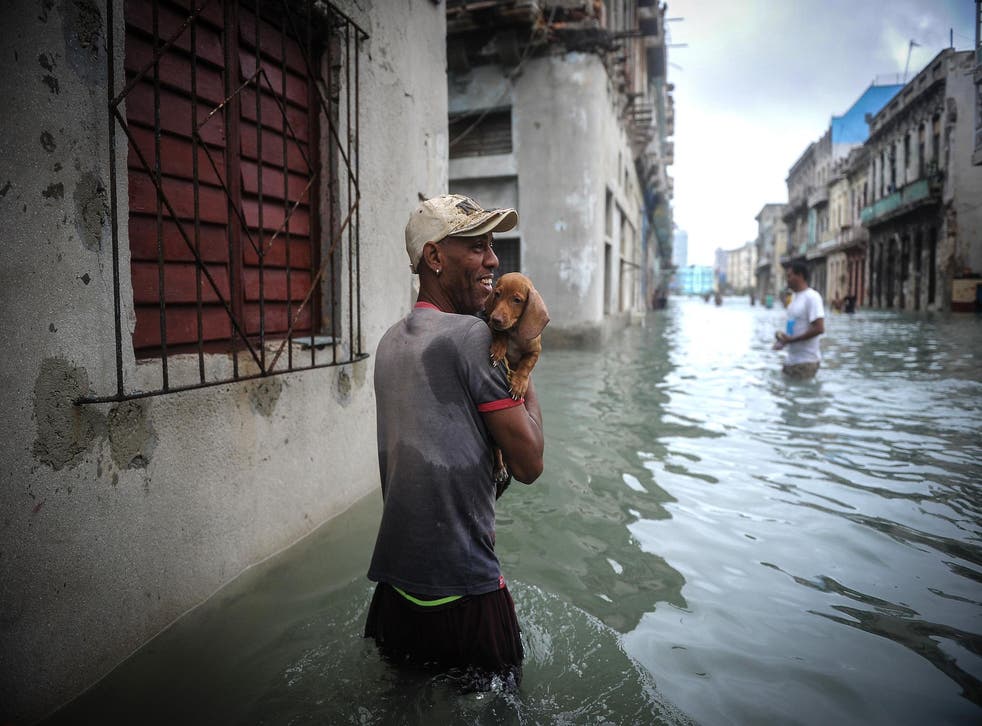 Pet owners who abandoned their furry companions during Hurricane Irma could face criminal charges.
"We will find you, and we will prosecute you," said Dave Aronberg, the state prosecutor for Palm Beach County in Florida.
Leaving a pet behind to fend for itself during a major storm "is a prime example of animal cruelty", Mr Aronberg told the New York Post.
Following the hurricane that struck Florida over the weekend, 40 dogs were rescued by Palm Beach County Animal Care and Control officers, the Post reported.
Many of the animals had been tied to poles or left in pens outside.
The organisation's director, Dianne Suave, told the newspaper: "There is absolutely no excuse for doing that."
By law, if pet owners give their animals to a shelter before a hurricane or major storm hits, they are unable to get them back once the event has passed.
Animals take shelter from Hurricane Irma at Zoo Miami

Show all 8
The American Society for the Prevention of Cruelty to Animals (ASPCA) has rescued up to 600 animals in Florida, Georgia and South Carolina in the aftermath of Irma, according to Yahoo News.
"It's critical for pet owners to consider their animals when preparing for any disaster, and we strongly urge them to always bring their animals with them if they have to evacuate their home," ASPCA vice president Tim Rickey said in a statement as Irma approached the southeastern region of the US.
"The ASPCA stands ready to assist animals in Hurricane Irma's path, but the first and best line of defence for a pet will always be a well-prepared owner."
Register for free to continue reading
Registration is a free and easy way to support our truly independent journalism
By registering, you will also enjoy limited access to Premium articles, exclusive newsletters, commenting, and virtual events with our leading journalists
Already have an account? sign in
Register for free to continue reading
Registration is a free and easy way to support our truly independent journalism
By registering, you will also enjoy limited access to Premium articles, exclusive newsletters, commenting, and virtual events with our leading journalists
Already have an account? sign in
Join our new commenting forum
Join thought-provoking conversations, follow other Independent readers and see their replies