Is it a bird? Is it a plane? Aircraft forced to abort takeoff after crashing into fish
Crewmen swept the runway after 'bird strike' – only to find a fish out of water instead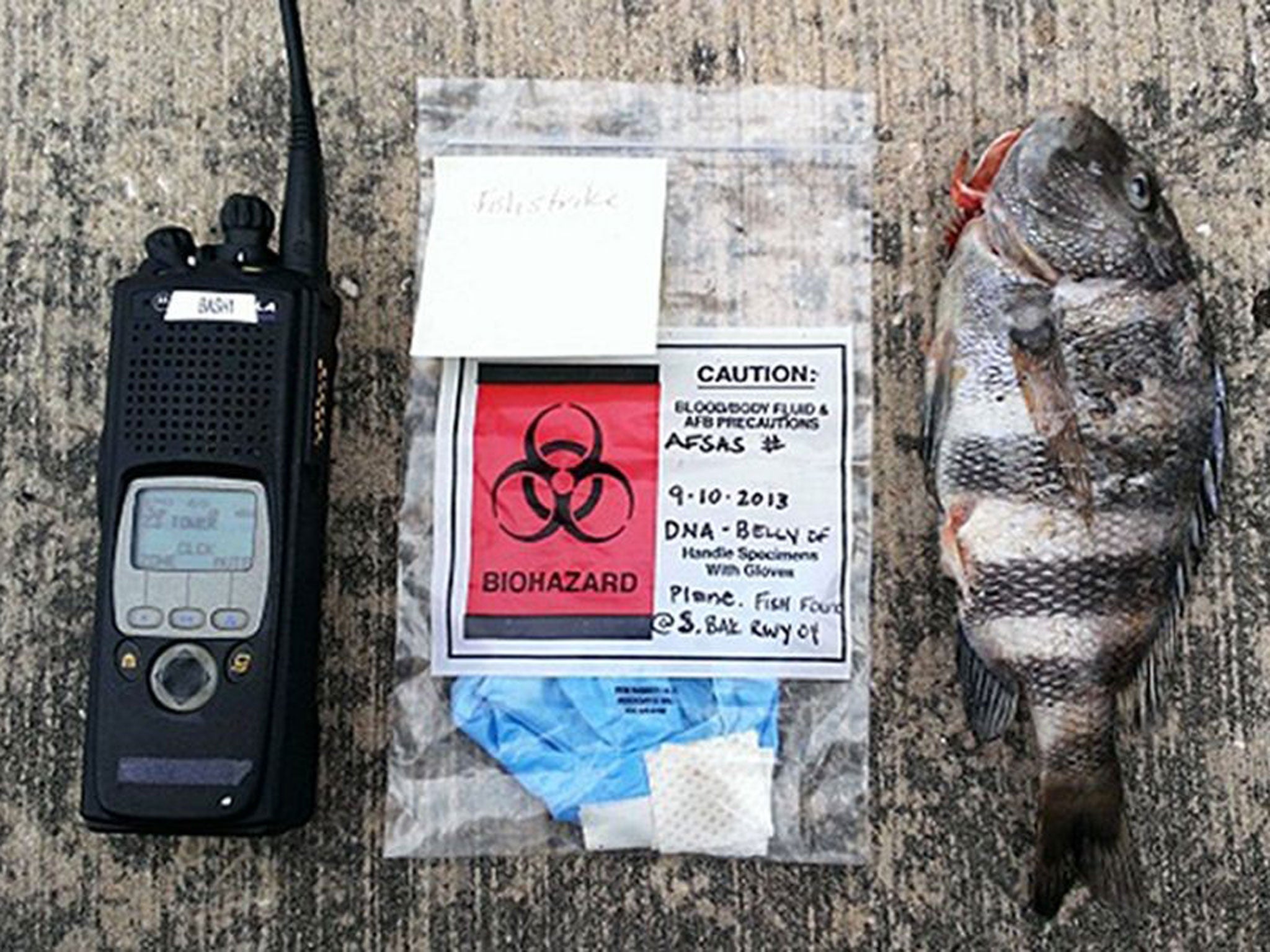 A US pilot has spoken of his shock at having to abort takeoff because his plane crashed into a fish.
Lieutenant Commander Nick Toth's Gulfstream IV jet was halfway down the runway when he and his aircrew spotted a large osprey flying in front of them.
The bird vanished underneath the plane and the crew, who work for the National Oceanic and Atmospheric Administration, heard a bang.
Yet when they aborted the takeoff and taxied back round to check the runway at the MacDill Air Force Base in Florida, all they could find was a nine inch-long sheepshead fish.
Lt Cmdr Toth told the airbase's internal publication Inside MacDill AFB: "We were nearing the point in the takeoff where we needed to rotate, or raise the nose of the airplane off the ground, when an Osprey with something in its claws flew in front of our aircraft.
"We saw that the Osprey did not gain enough altitude, and that it passed underneath the centerline of the aircraft," he said.
Wildlife management contractors arrived to investigate what was still being called a "bird strike", and said they were "surprised" only to find the fish near the end of the runway.
A DNA sample was taken from the bloody mark on the plane where it was struck, and experts later confirmed that it was indeed the result of an impact with a fish.
"At first, we didn't believe the test results," exclaimed Toth. "There was no way we hit a fish during takeoff. I mean, how does something like that even happen?"
The wildlife experts said it was likely the osprey had been resting on the runway while it ate the fish when it was spooked by the approaching jet. Struggling to get away, it dropped the prey – a natural reaction when challenged by a larger, more aggressive bird.
Join our commenting forum
Join thought-provoking conversations, follow other Independent readers and see their replies