Is this the true story behind 'Zola', the epic Twitter tale too crazy to be real?
Aziah Wells' story of stripping, prostitution, kidnapping and a fatal shooting took Twitter by storm – but how much of it was actually true?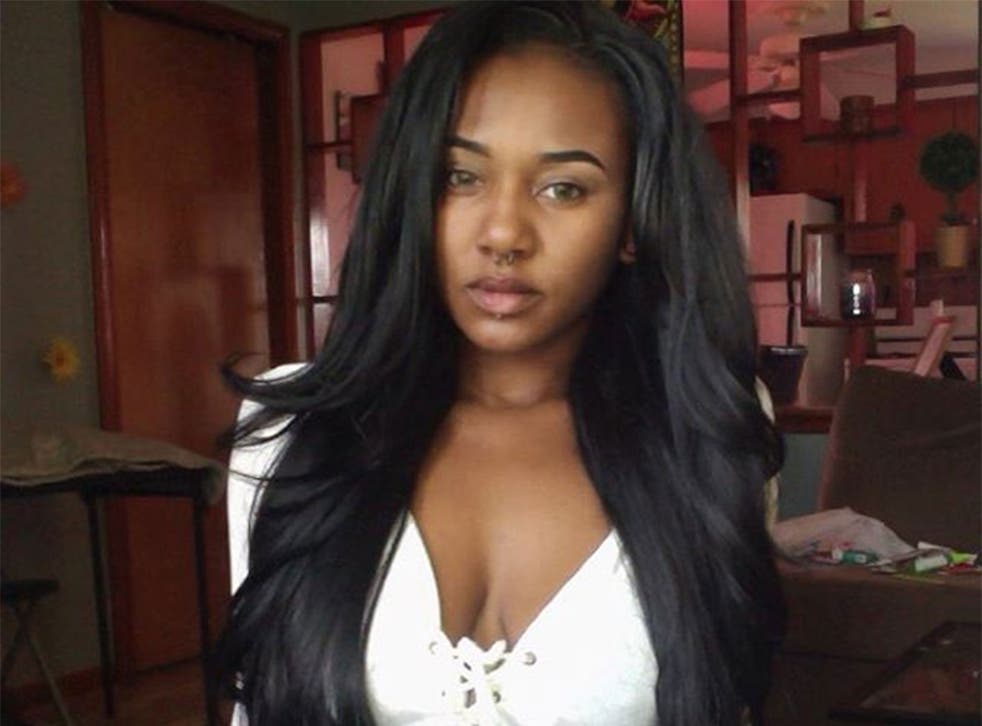 No one actually tried to jump off a fourth-floor balcony, and no one ever got shot in the face, it seems. But in some ways, the story that is now as to what happened to two young women in a Tampa hotel is even "crazier," quote-unquote, than the lurid version that captivated the internet last week.
On October 27, a 19-year-old Detroit woman named Aziah Wells tweeted a story that's since been read by millions: In it, she describes an eyebrow-raising weekend trip with a woman she barely knows, an overbearing pimp, and the woman's teary, manic-depressive boyfriend. According to the storyline, Wells, who thought she was going along to dance in high-end strip clubs, is surprised to find out that in Tampa her acquaintance is going to "trap." And from there, the surprises just keep coming: a kidnapping, a fatal shooting, a suicide attempt.
"That Zola story wild," tweeted the rapper and producer Missy Elliott, one of more than 200,000 people to tweet about Wells's story in the past week. "Ended up reading the whole thing like I was watching a movie on Twitter."
A movie may, in fact, be forthcoming: Wells has tweeted she's been approached by a number of studios and producers. But even as her story blew up, Wells has refused to clarify which, if any, details were true. (She did not respond to requests for comment on the score.) That's led some to conclude her story was fictive, another elaborate social media hoax.
After interviews with the story's main subjects and police who have investigated the case, however, The Washington Post reports that it was able to verify large portions of Wells's tale. Wells may be called upon to retell her story again, if in fact: "Z," the alleged pimp from Wells's saga, is indeed a man reportedly on trial in January on charges ranging from sexual assault to trafficking.
What really happened in Tampa?
In mid-March, 2015, 20-year-old Jessica Swiatkowski said she went for lunch at a Hooters restaurant in Roseville, Michigan. Swiatkowski, the single mother of a baby girl whose father had recently gained sole custody, was living in the Detroit suburbs with her boyfriend of one month, Jarrett Scott, and Rudy, a longtime friend.
To pay the rent, Swiatkowski had been dancing in Detroit clubs, she said. She, Scott and Rudy were actually planning a weekend trip to Tampa, where she could make better money.
When Swiatkowski heard that Wells, her Hooters waitress, also danced, she invited her along. It was sudden, but Rudy — who booked dancers for clubs — said the pay was good.
"Rudy was making trips to Florida and back, saying 'look how much money you can make,'" said Scott, Swiatkowski's boyfriend. "Go work one weekend, make 15 or 20 or $30,000. That was the plan."
On March 27, Swiatkowski, Wells, Scott and Rudy — whose real full name according to The Post, is Akporode Uwedjojevwe — packed into Rudy's fiancee's car and took the 17-hour trip from Detroit to Tampa. Scott, to hear him tell it, was along for the ride. Rudy allegedly acted as the girls' manager.
First they went to The Tampa Gold Club, Swiatkowski said, a topless club in Ybor City. Later, the girls danced at 2001 Odyssey.
Swiatkowski and Wells disagree on exactly what happened next, but both women agree they weren't making a lot of money. According to both Wells and Scott, however, Rudy believed he had a solution: the girls could "trap" out of their hotel, or engage in prostitution.
In tweets that she has since deleted, Wells allegedly said that Rudy took her phone and — against her will, she says, — made a profile for her on a classified site popular with sex workers and escorts. Both that profile and a profile for Swiatkowski are still available in internet archives, though it's unclear who made Swiatkowski's — Wells claims, in her Twitter story, that she did [who is the "she" Wells or Swiatkowski?]. In an interview with The Post, Swiatkowski disputed that, saying she only danced. ("New in town for your pleasure," Swiatkowski's page allegedly reads. "Give me a call, you will not be disappointed.")
At one point, on their second day in Tampa, it is claimed that a man became violent with Swiatkowski, Scott said: He barred the door and tried to stop her from leaving the hotel. He says that When she escaped to the lobby, where he and Rudy were waiting, she was hysterical, crying "this guy tried to kidnap me." Scott says that Rudy called the police.
This is, to be clear, is the closest the purportedly real story gets to Wells's dramatic account. Tampa police confirmed to The Post that no incidents matching Wells's description happened the weekend of March 27.
Despite the chaos, Wells and Scott apparently stuck around: Wells because she had no way home, Scott because he hoped he could bring Swiatkowski home with him.
"I begged her," he said, "but it was like Rudy was controlling her mind or something. He kept saying, 'look at all this money,' or 'I'll get your daughter back'."
Swiatkowski had had a difficult life, Scott said: She'd had a drug problem in high school, he claims, though she told The Post she's been sober for four years. She'd also lost her daughter, Avarella, in an unpleasant custody battle.
After two days, however, even Scott had had enough. His Facebook activity from that weekend is just a string of increasingly distraught relationship memes: "I just wanna settle down with the right one"; then "sometimes, what a girl does is push the guy away to see if he'll still come back"; then "I don't care about losing people that don't wanna be in my life anymore."
Rudy gave him and Wells enough money to get back home to Detroit, Scott said. Days later, he and Wells claim they heard that Rudy was in jail in Nevada.
Rudy wasn't arrested for murder, however, as Zola's story claims about 'Z'. Instead, Uwedjojevwe is being charged on six counts, all related in some way to the sex trade: sexual assault, battery, two counts of trafficking, and two counts of attempted pandering with threat of physical force.
Unmasking 'Z'?
So who is Akporode Uwedjojevwe, the 35-year-old man who it is claimed was travelling the country with a series of women 15 years younger?
Among friends, he went by "Rudy Uwedjo," at least on what appears to be his Facebook page. He was, according to Swiatkowski and Scott, engaged to a Michigan woman who graduated from high school in 2012. She remains is one of his the 12 Facebook friends on that account.
Rudy reportedly had a house in Michigan, where it is claimed Swiatkowski says she briefly lived. Facebook apparently lists his hometown as Warri, Nigeria. Both in Wells's telling and that of others who knew him, he didn't generally speak with an accent. That only came out when Rudy, a hulking guy with small, flat eyes, got really upset.
Nineteen-year-old Jessica Lynn Forgie told The Post she heard it for the first time in early April at an upscale Reno hotel — shortly after Rudy and Swiatkowski convinced Forgie and a friend to meet up and dance with them, she claims.
Forgie says she and Pella didn't know Rudy or Swiatkowski well. Both girls say they were driving through Nevada on their way home from a California road trip, when Pella's truck broke down in Battle Mountain, a tiny town three hours northeast of Reno. State police drove the girls to a local gas station, but they had no way to get home from there. There was only a couple hundred dollars left between them, Forgie said, and their families didn't have "the kind of money" to buy them plane tickets.
In lieu of other options, the girls posted SOSes to Facebook. They were initially relieved, Pella said, when Swiatkowski messaged that she could help: She and her friend Rudy were headed to Reno to dance in some local clubs, and they offered to meet up with them. Rudy sent a car for Forgie and Pella, the girls say, then met them at Reno-Tahoe International Airport as soon as he and Swiatkowski landed.
"He seemed like a normal guy," Forgie said on the phone from Michigan, where she just celebrated her 20th birthday. "He talked normal, he dressed nice. He wasn't scary or anything."
Within hours of their arrival, however, the girls say that they began to worry that something was amiss. Pella had, like Swiatkowski and Wells, danced in Detroit clubs before. But she claims that Rudy demanded that she also make a profile on the classified site, even taking her phone from her and starting the page himself.
Forgie, meanwhile, was just "along for the ride": She'd never danced before, and the plan had been for her to hang around the hotel while Pella made enough money to get the two friends home. Rudytold her to make a profile, too, Forgie said, then relented, deciding that she could work the phones.
Pella and Forgie say that what happened that night is still difficult to relate.
Swiatkowski stayed in Reno's Atlantis hotel, both girls say. Pella hid in her bathroom, afraid to come out; she alleges that Rudy had promised to "beat her a–" if she didn't meet with clients.
A mile north on the South Virginia Street strip, Forgie was napping at the Peppermill hotel. Rudy kept storming in and out, she claims, upset about different situations at the Atlantis, Forgie said. At one point, she begged Rudy to send her home.
"You don't get something for nothing," Forgie said he responded. "If you want to go home, you'll have to f— your way out."
Forgie claims that Rudy then sexually assaulted her. When he got up to take a call in the bathroom, she fled.
Police records show that Rudy was arrested hours later on South Virginia Street, where the Peppermill hotel is located. Police took statements from Forgie, Pella and Swiatkowski. They then referred all three women to victims' services; a religious anti-trafficking organization, called Awaken INC, helped send them back to Michigan. (Reno police, who said they couldn't comment on the specifics of the investigation because the case is still open, offered no further statement by the time of publication.)
To Forgie and Pella, Zola's story isn't "crazy" or "hilarious" — it's evidence that Rudy and Swiatkowski had been in contact before. Both women believe that they were lured to Reno under false pretenses.
Swiatkowski would not respond to these allegations specifically: After speaking to The Post at some length on Friday and releasing a statement that disputed Wells's story, Swiatkowski stopped responding to their calls and messages and , according to the Post, deleted hundreds of photos from her public Instagram. The Post reports that while she had previously denied ever being in Reno, police records show that she was in fact with Rudy in Nevada at the time of his arrest.
From Screenshots purportedly taken from the now-deleted comments thread on the Facebook page of Awaken INC, the anti-trafficking agency that sent Swiatkowski back to Michigan, it is claimed that in late July she wrote:
There has still been no sentencing because there is NO PROOF!" . (In fact, he hadn't been sentenced because he hadn't been tried yet, though he was arraigned in July.) "Just statements from two scared pressured girls. Who now refuse to talk. Good day."
To many of the hundreds of thousands of people who read Wells's tweets last week, her story was a glimpse into a world that they had never seen outside TV. There were immediate calls for Wells to write a memoir or a screenplay; she's allegedly shopping a book around and has been approached by everyone from Rolling Stone to MTV. On Friday, she announced her plans to release a line of merchandise: T-shirts and beanies for her legions of new fans.
While Wells's story may have seemed "crazy," however, and while Wells herself is hilarious, there's nothing unusual (or funny) about its sheer level of violence. According to a 2014 study published in the American Journal of Public Health, between 32 and 55 percent of all sex workers have experienced workplace violence in the past year. For some of them, that's physical assault. For others, it's manipulation, coercion or psychological abuse.
"The response [to Wells' story] is indicative of how unfamiliar people are with sex workers' lives," said Sienna Baskin, the managing director of the Sex Workers Project, a New York-based advocacy group. "Sex workers do experience a really high level of violence, in large part due to the criminalization and stigmatization of their work."
Whatever their exact involvement in the industry, Baskin adds, it's "difficult for sex workers to seek assistance."
Organizations like the Sex Workers Project have proposed a number of solutions to situations like the ones that played out in Tampa and Reno. Chief among them is destigmatizing, or even decriminalizing, prostitution: such a move would, advocates argue, empower sex workers to report crimes, such as assault or threats of violence, without fear of getting in trouble themselves.
In its 2012 recommendations on decreasing violence against sex workers, the World Health Organization also suggests passing explicit anti-discrimination laws and creating health programs and centres that cater specifically to the needs of sex workers. Sex workers are at a higher risk than the general population both of contracting sexually transmitted diseases and of having problems with alcohol or drug abuse.
In Reno, Forgie and Pella benefitted from a system that works along that model: In 2013, Nevada strengthened its laws against pimps, while making more social and medical services available to workers. After Forgie, Pella and Swiatkowski gave their statements to police, the women were referred to the department's Victim Services Unit, which put them up in a hotel and arranged for them to fly home. Pella and Forgie have been back for Rudy's court dates; they claim that Swiatkowski has avoided going with them.
"People think this story is fake, but they need to have an open mind," Pella said. "All that stuff you see on TV, on 'SVU' — that's real. It happens.
"It happened to me."
Copyright: Washington Post
Register for free to continue reading
Registration is a free and easy way to support our truly independent journalism
By registering, you will also enjoy limited access to Premium articles, exclusive newsletters, commenting, and virtual events with our leading journalists
Already have an account? sign in
Register for free to continue reading
Registration is a free and easy way to support our truly independent journalism
By registering, you will also enjoy limited access to Premium articles, exclusive newsletters, commenting, and virtual events with our leading journalists
Already have an account? sign in
Join our new commenting forum
Join thought-provoking conversations, follow other Independent readers and see their replies