American soldier charged with trying to pass classified military documents to Isis
Ikaika Erik Kang is also accused of giving military equipment to undercover FBI agents who he believed were Isis supporters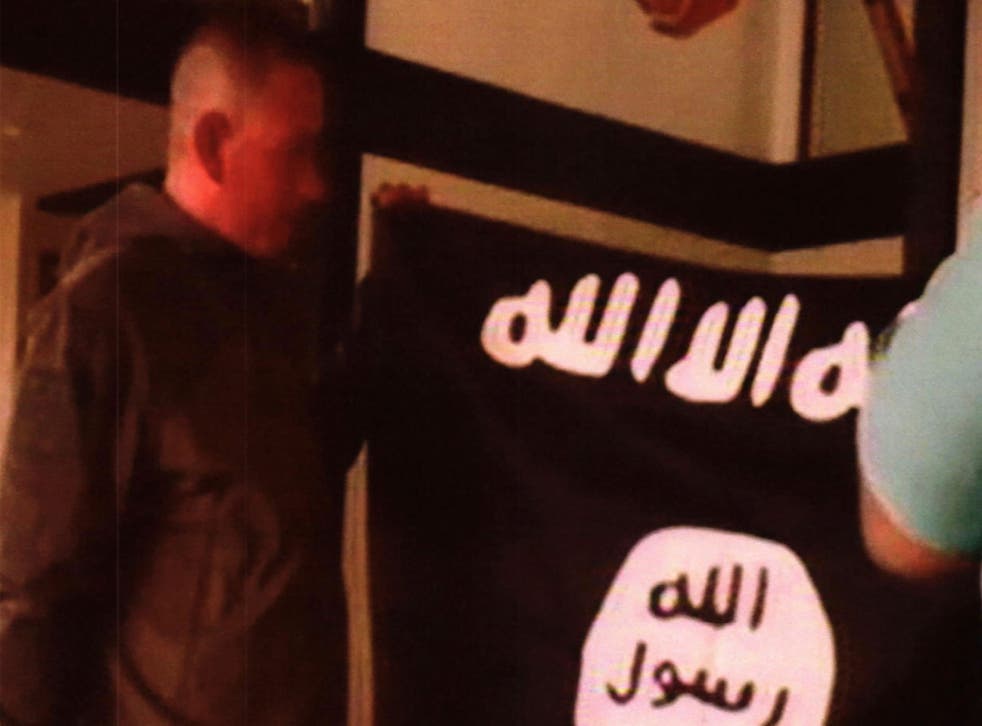 An American soldier has been charged with attempting to provide material support and military secrets to Isis.
Ikaika Erik Kang, a sergeant military air traffic controller, is accused of trying to pass military documents classified as "secret", a small drone and training to people he believed were Isis supporters but were actually undercover FBI agents.
He is also said to have sworn allegiance to Abu Bakr al-Baghdadi, the founder and self-declared leader of Isis.
The alleged crimes are said to have taken place in Hawaii, where Mr Kang is stationed, between 21 June and 8 July 2017, according to the US Department of Justice.
The case will now progress to a full trial, with a preliminary hearing to be held in the Hawaiian capital of Honolulu on Monday. Mr Kang will face four charges of providing material support to a "foreign terrorist organisation", which carries a maximum sentence of 20 years in prison on each count, in addition to a maximum fine of $250,000 (£190,000) for each crime deemed to have been committed.
In pictures: Isis' weapons factories

Show all 11
Mr Kang, 34, was arrested on 8 July following a year-long investigation by the FBI and the US Army Criminal Investigation Division, which included undercover agents posing as members of Isis.
His lawyer, Birney Bervar, claimed Mr Kang was suffering from post-traumatic stress disorder that the US army had failed to address. The air traffic controller had served on tours of Iraq in 2011 and Afghanistan in 2014.
In addition to helping purchase a drone for Isis, Mr Kang is also accused of providing military clothing and equipment to the undercover agents and of allowing himself to be filmed giving training on weapons and combat techniques.
He is said to have been told the tapes would be used by Isis as training videos.
The US is leading an international coalition against Isis, with the number of air strikes carried out against the militant group and its affiliates having increased since Donald Trump became US President in January.
Bombing has focused on the Isis strongholds in Syria and Iraq but have also targeted militants in Yemen and Somalia.
The Iraqi army, with coalition backing, made a significant breakthrough earlier in July by recapturing the city of Mosul, Isis' last remaining city stronghold in Iraq.
Register for free to continue reading
Registration is a free and easy way to support our truly independent journalism
By registering, you will also enjoy limited access to Premium articles, exclusive newsletters, commenting, and virtual events with our leading journalists
Already have an account? sign in
Register for free to continue reading
Registration is a free and easy way to support our truly independent journalism
By registering, you will also enjoy limited access to Premium articles, exclusive newsletters, commenting, and virtual events with our leading journalists
Already have an account? sign in
Join our new commenting forum
Join thought-provoking conversations, follow other Independent readers and see their replies