Israel-Gaza conflict: US seeks Arab ally to broker ceasefire
Andy McSmith
Wednesday 16 July 2014 12:44 Comments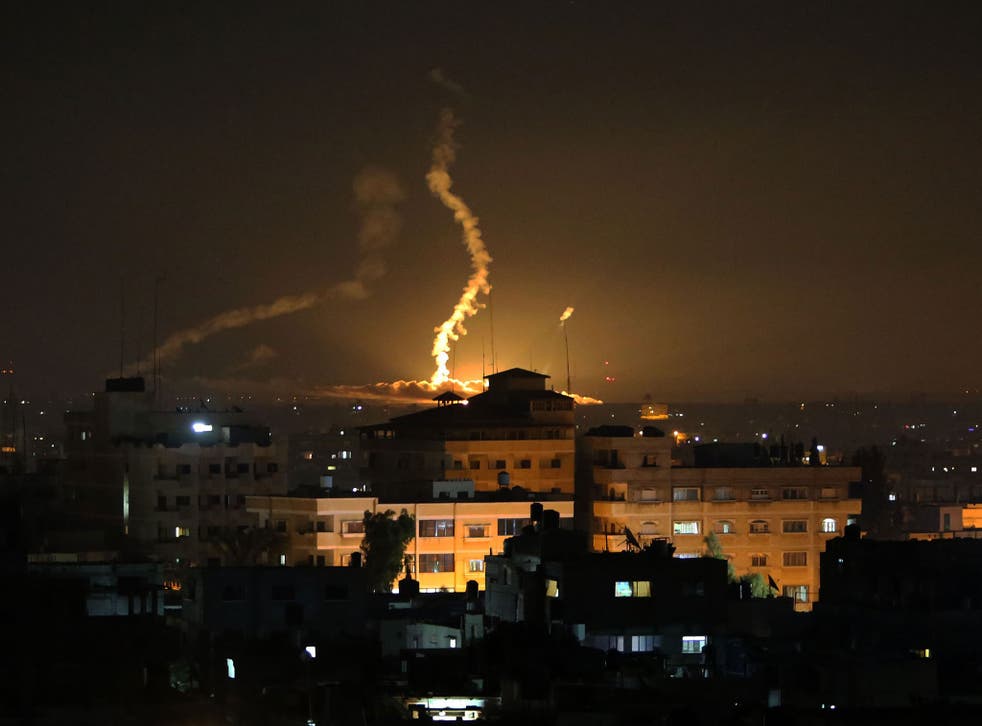 The US is signalling that it is looking for ways to broker an urgent ceasefire between Hamas and Israel, amid growing concern about a possible Israeli ground offensive in the coming days.
The message was relayed personally by President Barack Obama to Israel's Prime Minister, Benjamin Netanyahu, late on Thursday. While the US could not be seen to be engaging directly with leaders of Hamas, which it designates a terrorist organisation, it may seek an intermediary in the region, as Hillary Clinton did with Egypt when brokering a ceasefire in 2012.
"The United States remains prepared to facilitate a cessation of hostilities, including a return to the November 2012 ceasefire agreement," Mr Obama reportedly told Mr Netanyahu in a phone call, adding that he also urged restraint from both sides.
In pictures: Israeli/Palestinian clashes

Show all 10
He and Mr Netanyahu share a difficult relationship, however, and there was little sign yesterday of Israel at any rate paying the White House much attention. Officials in Washington indicated that the US was again looking to Egypt, possibly to wield influence on Hamas to stop its rocket attacks on Israel. Should Egypt demur, Washington might turn to Qatar or perhaps Turkey.
The Israelis "know we have been in touch with Egypt and Qatar", one US official said.
In a diplomatic blow to Israel, meanwhile, the UN human rights head, Navi Pillay, said she harboured concerns that its counter-barrage of missiles into Gaza since Tuesday may be against international law forbidding the targeting of civilians. She urged both sides to respect the rules of war. "We have received deeply disturbing reports that many of the civilian casualties, including of children, occurred as a result of strikes on homes.
"Such reports raise serious doubt about whether the Israeli strikes have been in accordance with international humanitarian law and international human rights law," Ms Pillay, the High Commissioner for Human Rights, said.
She urged Hamas not to place military assets in residential areas or launch rockets from areas filled with civilians.
Register for free to continue reading
Registration is a free and easy way to support our truly independent journalism
By registering, you will also enjoy limited access to Premium articles, exclusive newsletters, commenting, and virtual events with our leading journalists
Already have an account? sign in
Join our new commenting forum
Join thought-provoking conversations, follow other Independent readers and see their replies