Chinese factory used by Ivanka Trump's brand accused of violating international labour laws
Workers were paid less than half the age of the average manufacturing employee in urban China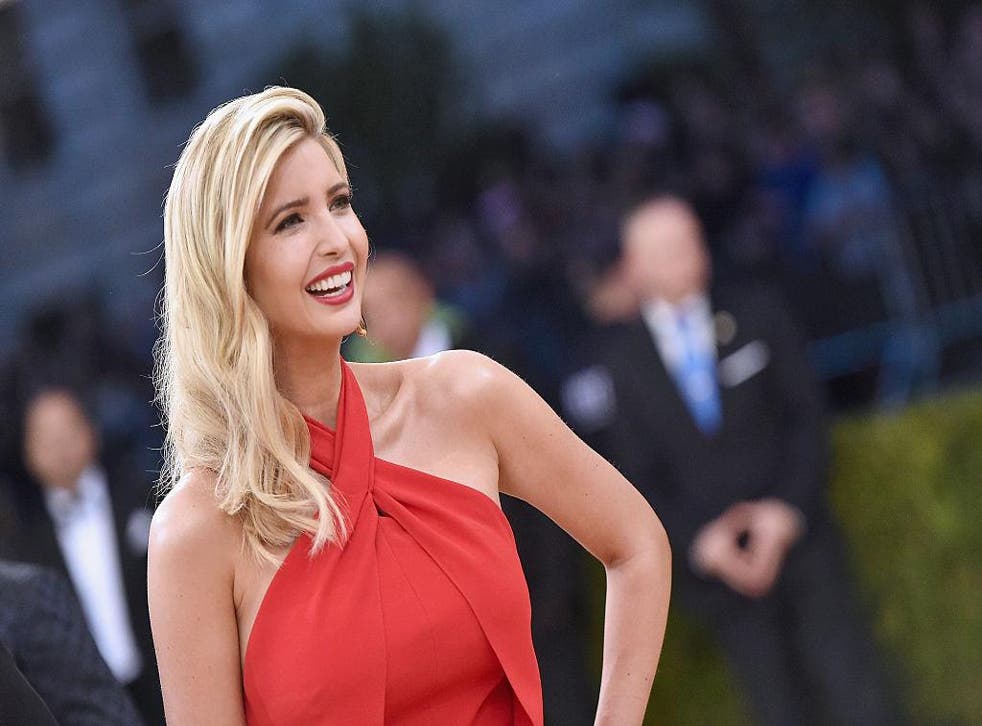 A Chinese factory that produces clothing for Ivanka Trump's fashion line has been accused of violating dozens of international labour laws by a retail industry watchdog.
Workers earned just $62 (£48) for nearly 60 hours a week, according to the report from the Fair Labor Association - a US based industry monitoring group.
In some parts of China this would be below the minimum wage, but the report did not say where the factory was based.
The average manufacturing employee in urban China made almost twice as much money as the factory's workers, or roughly 4,280 yuan (£484) a month, according to national data from 2014.
The Fair Labor Association, whose inspectors visited the factory last October, said its 80 workers make clothes for contractor G-III Apparel Group, which holds the licence of manufacturing and distributing Ms Trump's fashion items.
The first daughter does not have a leadership role within the company and the report did not state whether at the time of the inspection, G-III was working-specifically on Ms Trump's clothing line.
But over a two-day inspection the Fair Labor Association found it breached 24 international labour standards set by the UN International Labour Organisation, the Washington Post reports.
Employees making Ms Trump's $139 (£108) dresses were required to work 57 hours a week "on a regular basis" to hit production targets, inspectors found.
Under Chinese law, overtime is limited at 36 hours a month, but employees for G-III reportedly worked up to 82 hours overtime a month between September 2015 and August 2016.
The factory audit also pointed out to the lack of compulsory social insurance benefits, the absence of a union to represent workers and it raised health and safety concerns.
World news in pictures

Show all 50
G-III also works with manufacturers across Vietnam, Bangladesh and South America and makes clothes for a number of other brands, including Calvin Klein and Tommy Hilfiger.
Ms Trump's company declined to comment on the findings and G-III did not respond when asked about the allegations. Calvin Klein and Tommy Hilfiger have also been approached for comment.
The revelations come after Ms Trump joined Chancellor Angela Merkel and the head of the International Monetary Fund Christine Lagarde in Germany for talks on encouraging women's economic empowerment.
Ms Trump cast herself as a leading voice on issues in the workplace and "a tremendous champion of supporting families".
The Washington Post reported that upon receiving the factory inspection findings, G-III pledged to make some progress on training and safety hazards and reduce overtime demands but made no commitments over pay.
The Fair Labour Association said factories were inspected at random but company leaders would be alerted in advance.
Join our new commenting forum
Join thought-provoking conversations, follow other Independent readers and see their replies