Ivanka Trump brand sales plummeted at Nordstrom in weeks before election
The president claimed his daughter was treated 'so unfairly'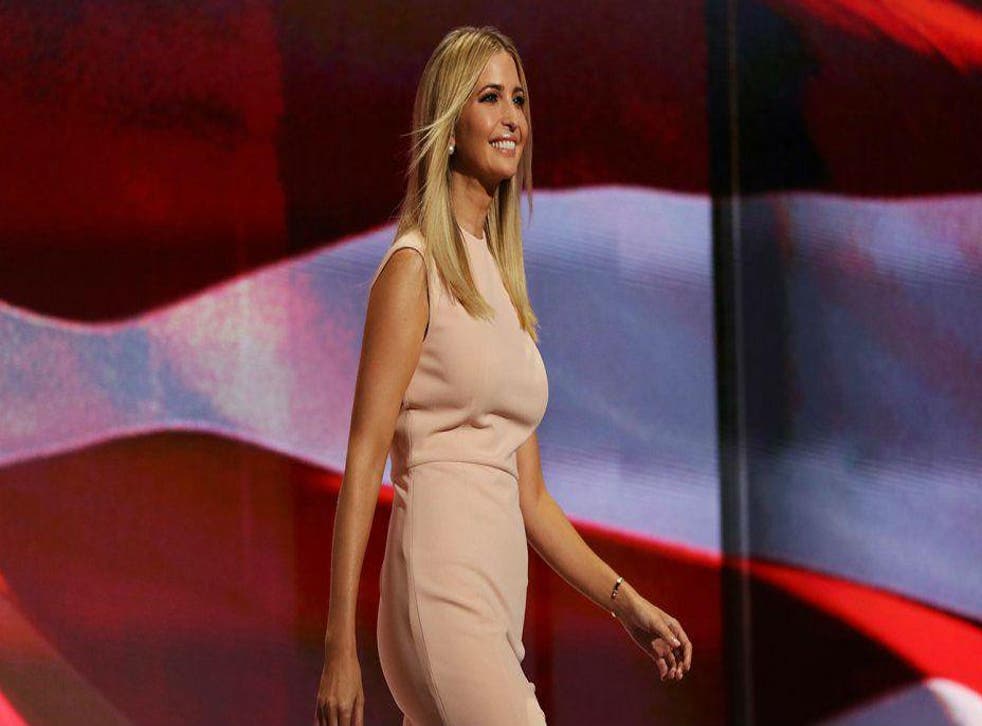 Donald Trump has always promoted himself as a cold, shrewd operator.
If the deal is no good, then forget it. The world of business is no place for emotions.
So after the president made an excitable intervention over a clothing chain's decision to drop his daughter's clothing line, he may have been surprised to learn the items were not selling well at all. The Trump brand may not be what it once was.
A report in the Wall Street Journal said sales of Ivanka Trump's line of clothes and accessories fell by nearly a third in the past financial year, with a sharp drop off in the weeks before her father was elected president.
Nordstrom announced this week it had decided to stop carrying Ms Trump's apparel, prompting her father to defend her. "My daughter Ivanka has been treated so unfairly by Nordstrom," he said on Twitter.
Trump considers "brand new" travel ban
The Journal cited internal Nordstrom data as showing sales of Ms Trump's products were more than 70 per cent lower in the second, third and fourth week of October compared to the same weeks the previous year. The election was on November 8.
Nordstrom had $14.3m in sales in the fiscal year that ended in January, down from $20.9m in the previous year, the Journal reported.
Nordstrom spokeswoman Tara Darrow said the retailer did not provide the newspaper with data on the sales of Ms Trump's line. "We have not and will not share specific sales results numbers related to this brand or any other brand," she told Reuters.
A second clothing chain, Neiman Marcus, also dropped the line.
"Neiman Marcus has a very small Ivanka Trump precious jewelry business which is comprised 100 per cent of consigned merchandise (merchandise owned by the vendor). Based on productivity we continuously assess whether our brands are carried in stores, on our website, or both," said a spokesperson.
In addition to the president, others in the administration expressed support for Ivanka Trump's business.
Senior White House adviser, Kellyanne Conway, was accused of violating ethics rules after she went on television to urge people to buy Ms Trump's products in what she told viewers of Fox News was "a free commercial".
Republican Jason Chaffetz, chairman of the House of Representatives Oversight committee, said he had asked the Office of Government Ethics to review Ms Conway's comments and recommend disciplinary action against her if warranted.
Register for free to continue reading
Registration is a free and easy way to support our truly independent journalism
By registering, you will also enjoy limited access to Premium articles, exclusive newsletters, commenting, and virtual events with our leading journalists
Already have an account? sign in
Register for free to continue reading
Registration is a free and easy way to support our truly independent journalism
By registering, you will also enjoy limited access to Premium articles, exclusive newsletters, commenting, and virtual events with our leading journalists
Already have an account? sign in
Join our new commenting forum
Join thought-provoking conversations, follow other Independent readers and see their replies