The clearest sign yet Ivanka Trump could play a big role in her father's presidency
Ms Trump reportedly wanting to work as an advocate on issues such as childcare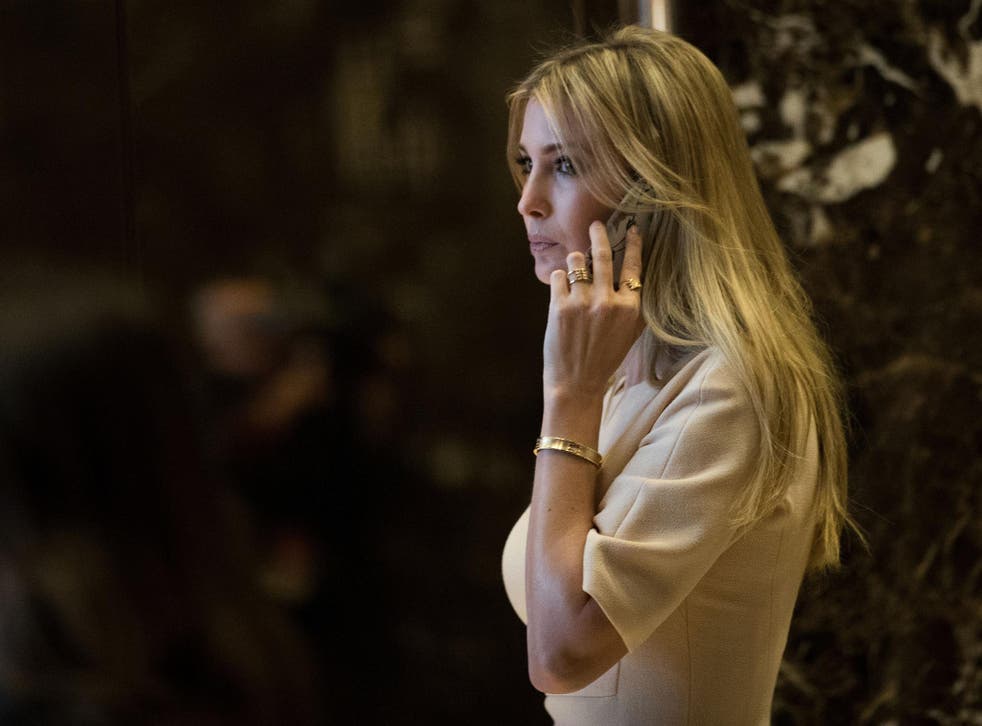 Ivanka Trump is reportedly considering taking a leave of absence from the Trump Organization — suggesting she is exploring a move to Washington to advise her father when he becomes president.
Ms Trump will take a leave of absence to work as an advocate on issues she has a personal interest in, such as childcare, The New York Times reports.
Her husband, Jared Kushner, is also allegedly discussing an as-yet undetermined role advising President-elect Donald Trump.
She is also said to be assessing how separate herself from her apparel and licencing brands and is planning to appoint a president to run her company's day-to-day operations.
Trump Announces Childcare Plan with Daughter Ivanka by His Side
The news comes alongside claims Mr Trump is hoping to keep a stake in his business when he becomes president and is resisting calls to divest.
The Trumps are allegedly exploring a "legal structure" allowing Mr Trump and his daughter to separate from the company.
Last week, Mr Trump tweeted to say he will hold a news conference on 15 December to "discuss the fact that I will be leaving my great business in order to fully focus on running the country in order to MAKE AMERICA GREAT AGAIN!"
World reaction to President Trump: In pictures

Show all 29
The Trumps have faced criticism since he was elected about potential conflicts of interest. Any company he has a stake in and which rose in value as a result of his decisions in office would create a conflict of interest.
Last month, Ms Trump was reported to have been closing a business deal with a Japanese clothing company — of which the country's government is a large stake holder — as she sat in on a meeting between her father and Japan's Prime Minister Shinzo Abe.
Join our new commenting forum
Join thought-provoking conversations, follow other Independent readers and see their replies