Ivanka Trump says she went through a 'punk phase'
'During my punk phase in the nineties, I was really into Nirvana. My wardrobe consisted of ripped corduroy jeans and flannel shirts,' says first daughter
Maya Oppenheim
Wednesday 18 October 2017 15:42 Comments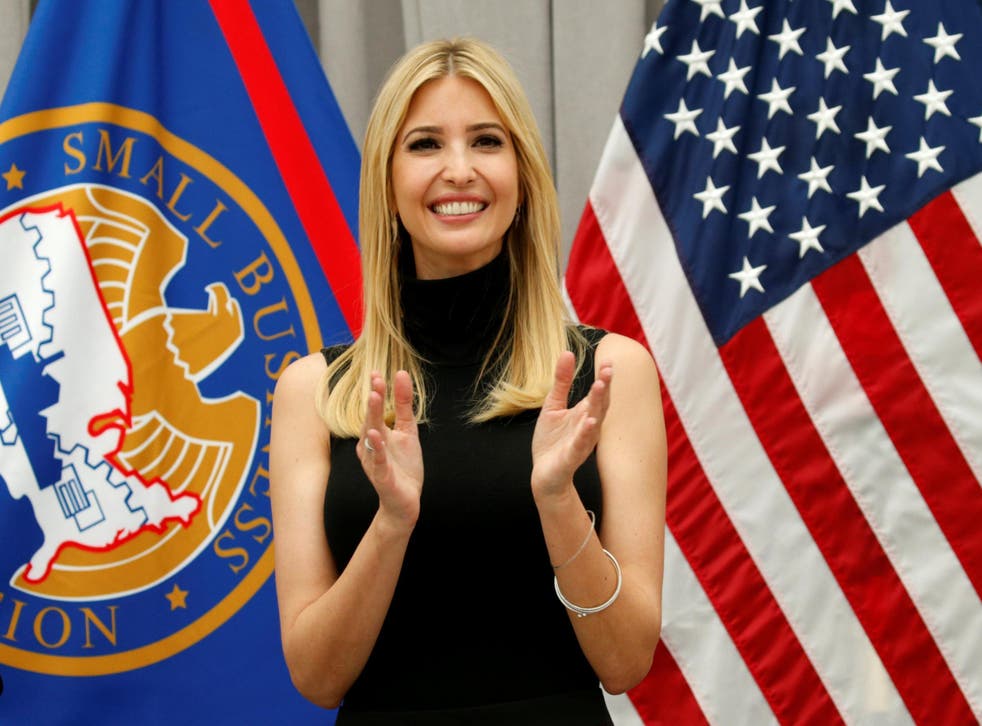 Dying your hair blue for 24 hours and buying Nirvana's Nevermind album might not sound like might most people's idea of being a "punk" but Ivanka Trump is not most people.
Donald Trump's daughter, who is a White House advisor, has claimed she went through a "punk phase" as a teenager.
Writing in her mother Ivana's book Raising Trump, she said she was such a diehard fan of the iconic grunge band she cried when Kurt Cobain, the frontman, was found dead at his home back in 1994.
"During my punk phase in the nineties, I was really into Nirvana. My wardrobe consisted of ripped corduroy jeans and flannel shirts," Ms Trump, a former executive of the Trump Organisation, wrote.
"One day after school, I dyed my hair blue. Mum wasn't a fan of this decision. She took one look at me and immediately went out to the nearest drugstore to buy a $10 box of Nice'n Easy.
"That night, she forced me to dye my hair back to blond. The colour she picked out was actually three shades lighter than my natural colour … and I have never looked back!"
She said she was left devastated after Cobain died by suicide and his body was found at his Seattle home with a suicide note.
Donald Trump's least presidential moments so far...

Show all 30
Ms Trump, who was 12 at the time of Cobain's death, said: "It was a shock and I was distraught. Mum had no idea who Kurt Cobain was, and she sympathised only so much".
"After twenty-four hours of my crying inconsolably in my room, alone - major melodrama - mum had to pull me out of there to go down to dinner," she said.
The revelation has sparked a torrent of memes and people have both relished in pondering what she would have looked like as a punk and sharing photos of her as a young girl looking as far from punk as humanly possible.
Others have been keen to point out Nirvana were, in fact, a grunge band which emerged out of the Seattle grunge band and listening to them does not constitute as a punk phase.
"Stop saying Ivanka isn't punk. One time in 1996 she ate her salad with an oyster fork," quipped one critic.
"Ivanka Trump claims she had a 'punk phase.' It was the day she made the servants buy her a slightly darker shade of eyeliner," said another.
Register for free to continue reading
Registration is a free and easy way to support our truly independent journalism
By registering, you will also enjoy limited access to Premium articles, exclusive newsletters, commenting, and virtual events with our leading journalists
Already have an account? sign in
Join our new commenting forum
Join thought-provoking conversations, follow other Independent readers and see their replies