Ivanka Trump makes plea for religious tolerance after bomb threats against the Jewish community
There were 11 bomb scares in Jewish community centres on one day
Maya Oppenheim
Tuesday 21 February 2017 16:42 Comments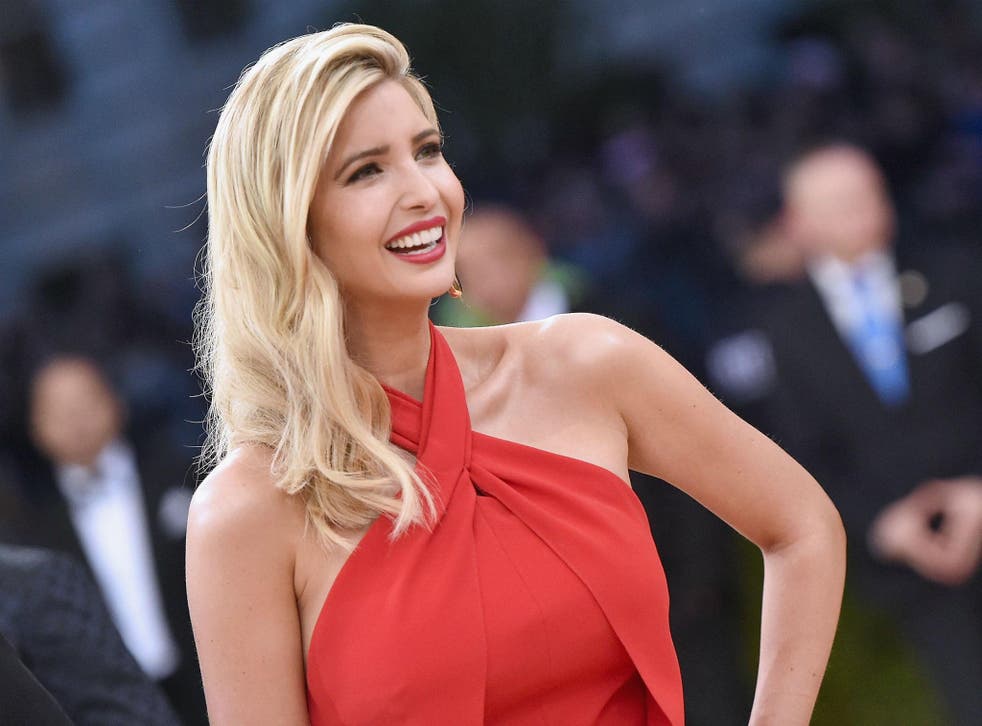 Ivanka Trump has called for "religious tolerance" after a new wave of bomb threats against the Jewish community.
There were 11 bomb scares in Jewish community centres around the US on Monday, spanning from Buffalo to Chicago, Houston, Nashville, Birmingham, and more.
These are the latest in a series of threats against the Jewish community. A recent study by CNN found 48 Jewish centres in 27 US states and one Canadian province received nearly 60 bomb threats during January of this year alone.
The first daughter, who is President Donald Trump's oldest child and a convert to Judaism, has addressed the issue. She said the US is founded on the principle of tolerance towards different religions and called for the protection of religious centres.
"America is a nation built on the principle of religious tolerance. We must protect our houses of worship & religious centres. #JCC," Ms Trump, who is a former executive of The Trump Organisation, wrote on Twitter on Monday.
Ms Trump converted to Orthodox Judaism before marrying Jared Kushner, a property developer who is Mr Trump's senior advisor and his son-in-law. The couple are in the difficult position of existing in a community which is wary of elements of the Trump presidency. They have already been put in the awkward situation of having the synagogue where their three-year-old attends preschool publicly condemn Mr Trump's hard-line immigration ban.
The controversial orders Donald Trump has already issued

Show all 9
David Posner, director of strategic performance at Jewish Community Centre (JCC) Association of North America, condemned the attacks. He said all of the threats on Monday were determined to be hoaxes and the centres had resumed normal operations but with a heightened level of security.
"We will not be cowed by threats intended to disrupt people's lives or the vital role Jewish community centers play as gathering places, schools, camps, and fitness and recreation centers," he said in a statement.
"While we are relieved that all such threats have proven to be hoaxes and that not a single person was harmed, we are concerned about the anti-Semitism behind these threats, and the repetition of threats intended to interfere with day-to-day life."
Posner said the association was in regular communication with the FBI which is looking into the threats. He also he had seen a massive increase in threats, with just one community centre reporting a threat in 2016.
On Monday, in University City near St Louis in Missouri, more than 100 headstones were toppled at a Jewish cemetery, but police have yet to say whether the incident was motivated by anti-Semitism.
Mr Trump was asked about the rising wave of anti-Semitism by a Jewish reporter at a White House news conference last week. Incensed by the question, he accused the journalist of lying, ordered him to sit down and suggested it was a "very insulting question". The President also insisted he was "the least anti-Semitic person that you've ever seen in your entire life" and suggested anti-Semitism came from his political opponents in order to incite anger.
"Some of the signs you'll see are not put up by the people that love or live Donald Trump," he told reporters. "They're put up by the other side, and you think it's like playing it straight? No. But you have some of those signs, and some of that anger is caused by the other side. They'll do signs and they'll do drawings that are inappropriate. It won't be my people."
Lindsay Walters, the White House deputy press secretary released a statement about anti-Semitism on Monday, saying: "Hatred and hate-motivated violence of any kind have no place in a country founded on the promise of individual freedom. The President has made it abundantly clear that these actions are unacceptable."
The Anti-Defamation League has called on the Trump administration to act in the wake of the latest bomb threats this week.
"The Anti-Defamation League is deeply disturbed by additional bomb threats directed against JCCs in multiple states across the United States today - the fourth series of such threats since the start of the year," the group said in a statement.
"We are still waiting to hear what administration will do to address ongoing threats to Jewish communities #answerthequestion," the organisation wrote on Twitter on Monday.
Mr Trump has been condemned for being slow to condemn rising anti-Semitism and the Jewish community has voiced their concerns about the Trump presidency and the issue of anti-Semitism among some of his supporters. Just 24 per cent of Jews voted for Mr Trump.
His candidacy was welcomed by white nationalists and white supremacists in the build-up to his win last year.
Register for free to continue reading
Registration is a free and easy way to support our truly independent journalism
By registering, you will also enjoy limited access to Premium articles, exclusive newsletters, commenting, and virtual events with our leading journalists
Already have an account? sign in
Join our new commenting forum
Join thought-provoking conversations, follow other Independent readers and see their replies