Man accused of killing Black Lives Matter protester dies by suicide
Officers found 38-year-old Jack Gardner's body outside a medical clinic in Hillsboro, Oregon, on Sunday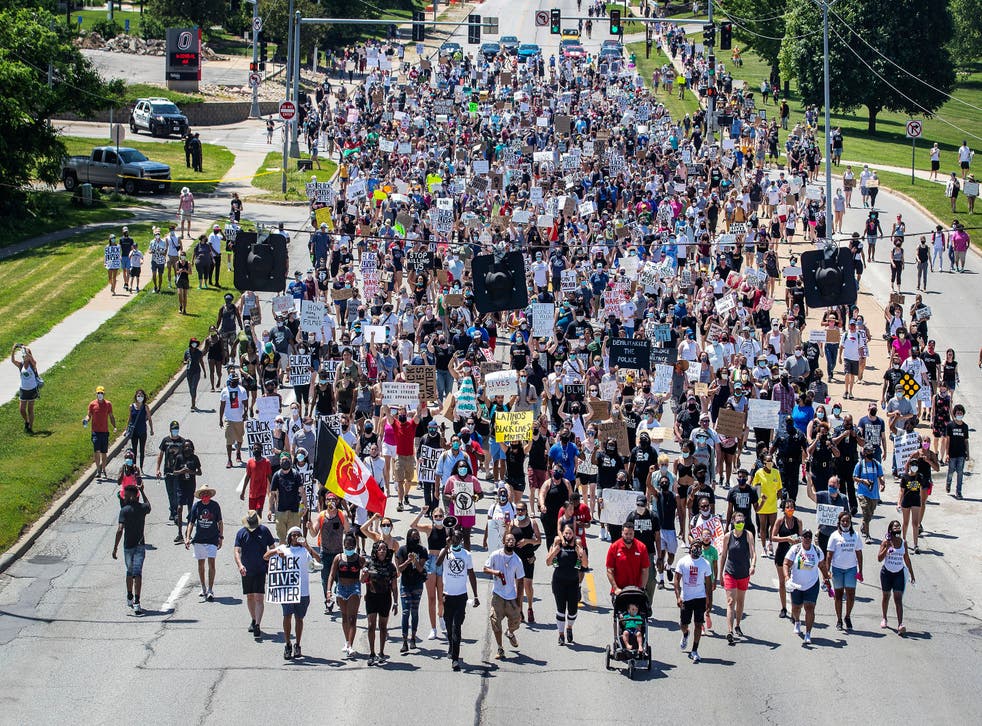 Leer en Español
A Nebraska bar owner who was charged with manslaughter after fatally shooting a Black Lives Matter protester in May has died by suicide.
Officers found 38-year-old Jack Gardner's body outside a medical clinic in Hillsboro, Oregon, on Sunday – the same day he was set to hand himself over to Nebraska police.
Hillsboro's police department did not cite the cause of death in a statement, saying officers found the white bar owner dead at the scene.
The Omaha World-Herald  reported that Gardner shot himself after police officers received a call about a suicidal party.  
He had been indicted four days earlier by a grand jury in Douglas County, Nebraska, for the fatal shooting of 22-year-old James Scurlock in Omaha on 30 May.
Video of the incident showed Gardner and his father involved in an altercation with protesters outside the bar they owned.
In a news conference on Sunday, attorney Stu Dornan confirmed Gardner's death was "at his own hand", CNN reported.
"The family of Jake Gardner has asked Tom Monaghan and myself to share the news of his death today, at his own hand," said the attorney. "This is a sad day."
The killing of Mr Scurlock ignited waves of protests, just days after the police killing of George Floyd in Minneapolis on Memorial Day, and prompted a special prosecutor to investigate the case, which led the presentation of evidence in front of a grand jury.
Gardner faced four felonies as a result: manslaughter, attempted first-degree assault, making terroristic threats and use of a weapon to commit a felony.
If convicted, he would face up to 95 years in prison.
Special prosecutor Fred Franklin said evidence from Gardner himself had contradicted his claims of self-defence.
He pointed to surveillance footage, text messages, Facebook posts and interactions with bystanders "prior to even coming in contact with James Scurlock."
Mr Franklin had said that evidence would show that "Jake Gardner was threatening the use of deadly force in the absence of being threatened with a concomitant deadly force by James Scurlock or anyone who was associated with him."
Gardner, a veteran who served twice in Iraq and suffered from two traumatic brain injuries, was reportedly shocked by the indictment on Wednesday.
"He told us that he felt that he was in the war zone that night outside of his bar with violence, the tear gas, and the mass confusion," said Mr Dornan, who called the shooting "a clear case of self-defense."
Gardner had been due to return to Nebraska on Sunday night to face the charges.
Join our new commenting forum
Join thought-provoking conversations, follow other Independent readers and see their replies