National Guard mobilised as Kenosha DA to decide whether to charge officers who shot Jacob Blake
District attorney in Kenosha expected to announce a decision in case imminently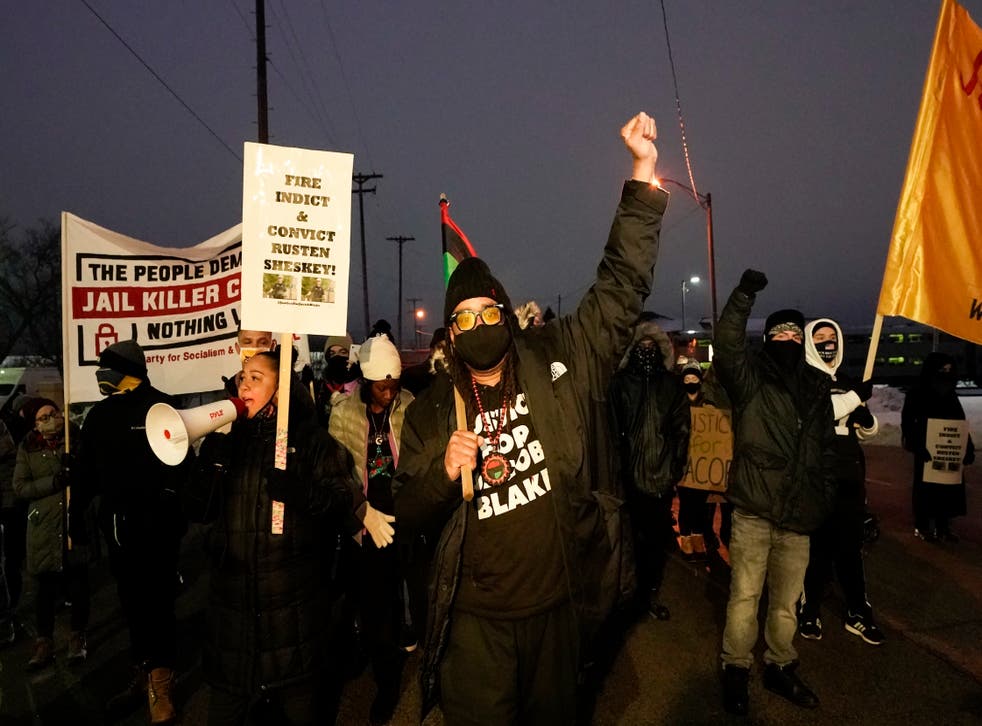 The district attorney in Kenosha, Wisconsin is expected to announce a decision in the Jacob Blake police shooting case imminently, and the city is bracing for protests to follow. 
Mike Graveley will decide whether or not to bring charges against the police officer who shot Mr Blake in the back, leaving him paralysed.
Mr Blake was shot seven times in the back during a police response to a domestic incident.
The National Guard has been mobilised and the city has boarded up the courthouse in anticipation of protests following the announcement.
Earlier in the week, Mr Blake's family and supporters marched through the city to call for the officer to be held accountable for shooting the man.
Mr Blake's family, speaking ahead of the decision, encouraged residents in the city to speak up. "Let's be heard around the world," said Jacob Blake Sr, adding:"We're not going to stop in Kenosha. We're headed to DC. We're headed to Nancy Pelosi's office.
"We're headed to whoever is going to be in charge of the Senate."Because this has got to be federally heard, for not just my son, but for everybody who has suffered police brutality - everyone."
The organisers for the family's march said the protesters under their banners were committed to nonviolent protest.
Join our new commenting forum
Join thought-provoking conversations, follow other Independent readers and see their replies