Jamaica proposes marijuana dispensers for tourists at airports following legalisation
The kiosks and desks would give people a license to purchase up to 2 ounces of the drug to use during their stay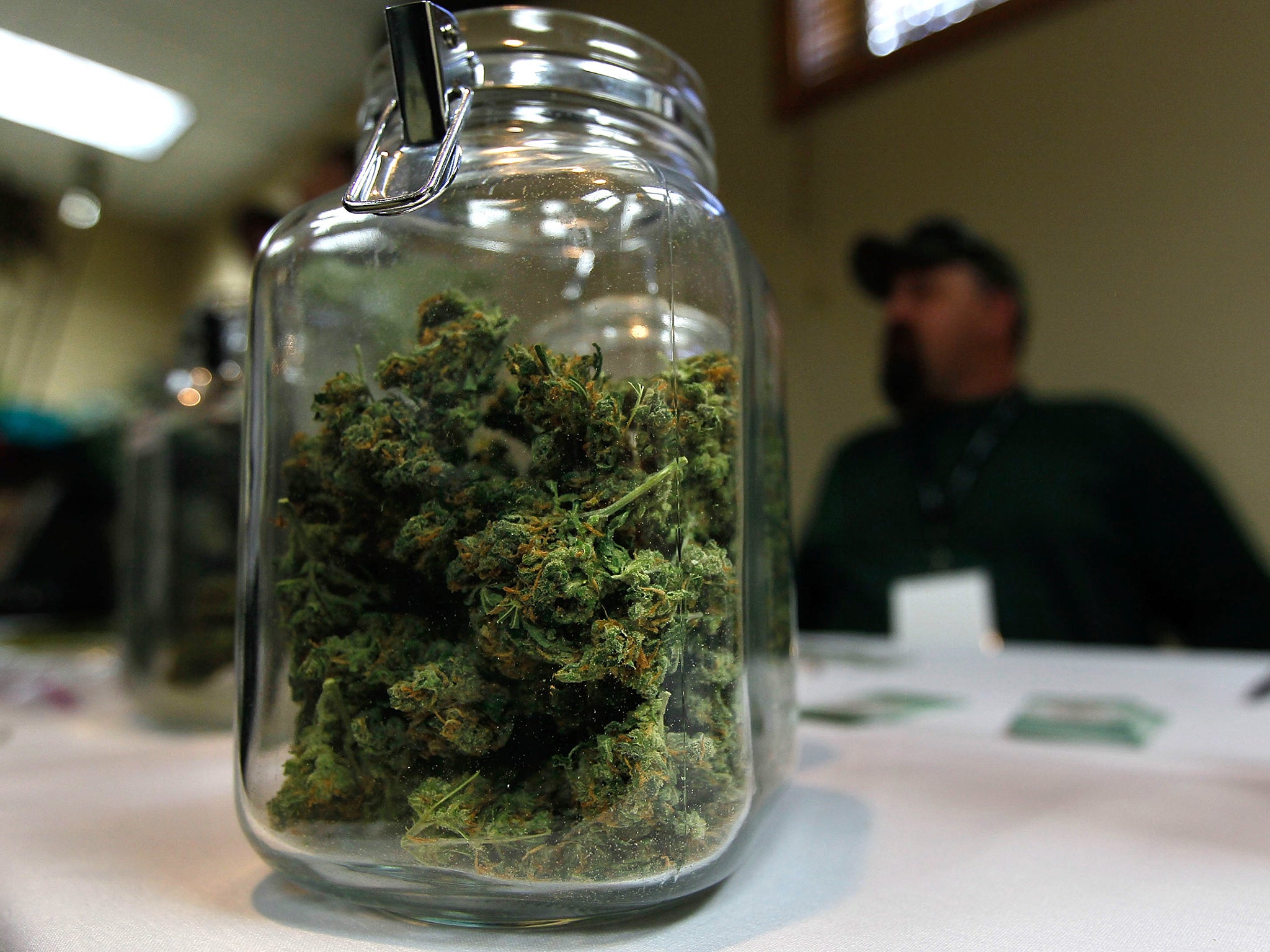 Jamaica is planning to install marijuana-dispensing kiosks for tourists in order to regulate a growing drug market and to bring in more government revenue.
The new Cannabis Licensing Authority (CLA) is drawing up plans for the kiosks just two months after small amounts of the drug were finally legalized in a country where marijuana has long been part of the culture.
"We've had our first meeting, and my thinking is that we'd need a few weeks to turn out an appropriate policy document," said Winston De La Haye, chairman of the medical committee of the CLA, as reported by the Jamaica Gleaner.
The dispensers would be situated at airports and seaports, manned by a person with medical training.
That staff member would grant tourists who have a prescription for medical marijuana from abroad to purchase a permit to use or carry up to two ounces of marijuana whilst in the country.
Marijuana licenses could also bring in revenue for the government, and CLA members pointed to cannabis tax benefitting countries like Canada and US states like Colorado.
In pictures: Uruguay's Senate creates world's first national marketplace for legal marijuana
Show all 10
Mr De La Haye added that the CLA needs to "move quickly" to plug any legal loopholes within the burgeoning ganja market.
The kiosks would also be an easy way to maintain control in a place that is popular among tourists to ingest genuine Jamaican marijuana.
A year on: Marijuana in Colorado
CLA chairman Hyacinth Lightbourne said the proposed dispensers would be "essential" in the therapeutic use of the drug.
"It would primarily be for people who have a prescription and, in effect, you're doing it for medicinal purposes with a permit from the Ministry of Health. If they don't have a prescription, then they can do what we call 'self-declare', and this will allow them to have the two ounces while they are here," Mr Lightbourne said.
On the Caribbean island, cultivation of five or fewer cannabis plants by any household is allowed.
Rastafarian adults can now use the drug for sacramental purposes for the first time since the movement was founded in the 1930s, as reported by the Cannabist.
Join our commenting forum
Join thought-provoking conversations, follow other Independent readers and see their replies