James Clapper resigns: Top security chief steps down after Donald Trump election
The Director of National Intelligence reportedly said it felt 'pretty good' to hand in his resignation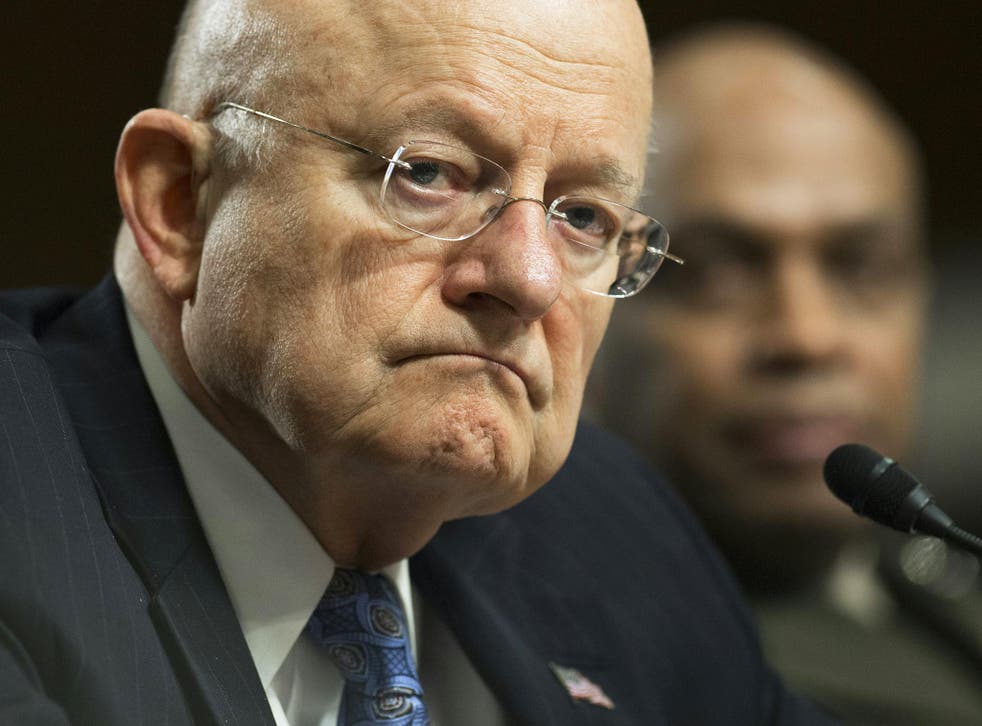 One of the top security chiefs in the United States has resigned just days after Donald Trump was elected President.
James Clapper, US Director of National Intelligence, reportedly handed in his resignation letter on Wednesday evening.
During a hearing before the House Intelligence Committee, Mr Clapper said he "felt pretty good" about the decision.
"I have 64 days left and I would have a hard time with my wife for anything past that."
The resignation, which comes as Mr Trump carries out his transitional meetings, is one of the first from President Obama's administration.
All members of the Obama administration must submit their resignations before the new president is inaugurated.
Mr Clapper has long said that he was "counting down the days" until Mr Obama left office and he would resign.
He said that after 50 years of service – starting as a young intelligence officer reporting to his father in Vietnam – that he was ready to step down.
He took over as Director of National Intelligence in 2010, overseeing 17 intelligence agencies and acting as Mr Obama's principal advisor on security matters.
His tenure was marked by the revelations from whistleblower Edward Snowden, whose leaks shocked the foundations of national intelligence in the US.
USA: Fighting IS not a priority for Turkey - US intelligence chief James Clapper
In February this year he said the US faced its highest terror threat level since 9/11, with Iran the "foremost sponsor of terror" around the world, an influx of foreign fighters to Syria and Iraq, and a joint operation between Iran and North Korea to lead terrorist groups to attack other countries.
His resignation opens the door for Mr Trump to put together a security and national intelligence team for his incoming administration.
He still has to appoint 4,000 people, including all of his cabinet roles, such as attorney general and secretary of state.
Register for free to continue reading
Registration is a free and easy way to support our truly independent journalism
By registering, you will also enjoy limited access to Premium articles, exclusive newsletters, commenting, and virtual events with our leading journalists
Already have an account? sign in
Register for free to continue reading
Registration is a free and easy way to support our truly independent journalism
By registering, you will also enjoy limited access to Premium articles, exclusive newsletters, commenting, and virtual events with our leading journalists
Already have an account? sign in
Join our new commenting forum
Join thought-provoking conversations, follow other Independent readers and see their replies