Parents of white supremacist accused of murdering black man in New York refuse to pay his legal fees
Police say James Jackson admitted to travelling to New York City with the sole purpose of killing black people and is now on trial for murder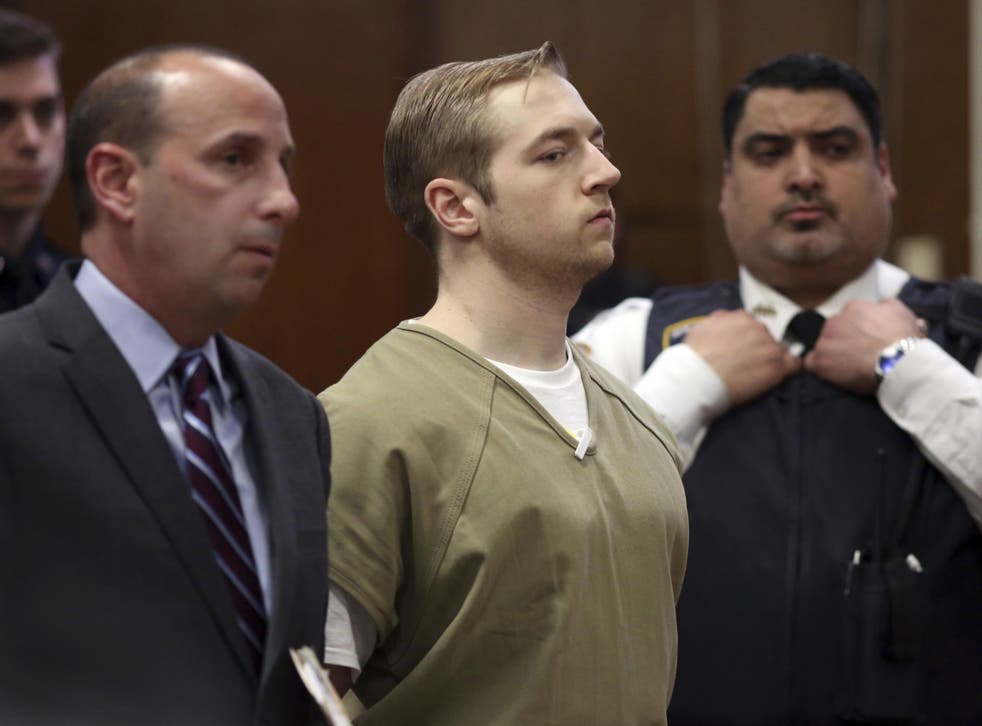 A man who police say admitted travelling to New York to kill black people will not be getting his legal fees paid by his parents, according to court records.
James Jackson is on trial for allegedly stabbing to death 66-year-old Timothy Caughman with a sword.
Mr Jackson is said to have travelled from Baltimore, Maryland to New York City with the intention of specifically killing black men so that white women would not date them, according to a prison interview with the New York Daily News.
Police said Mr Jackson travelled to New York as it was the media centre of the country and his alleged crime would garner more attention.
Sam Talkin, Mr Jackson's attorney, said in Manhattan Supreme Court on 3 April that he was "retained counsel and I am told that I am not going to be paid past today".
Mr Talkin could not comment on whether Mr Jackson's parents were unable to pay or had decided not to pay the legal fees.
According to the New York Daily News, Mr Jackson's grandfather fought for "African-Americans' civil rights in segregated Louisiana".
Mr Jackson is due back in court on 5 April and the trial will proceed with his court-appointed counsel, as he is unable to hire his own.
Register for free to continue reading
Registration is a free and easy way to support our truly independent journalism
By registering, you will also enjoy limited access to Premium articles, exclusive newsletters, commenting, and virtual events with our leading journalists
Already have an account? sign in