Jayson Blair returns as a life coach
Disgraced reporter says he draws on his own coping mechanisms to help clients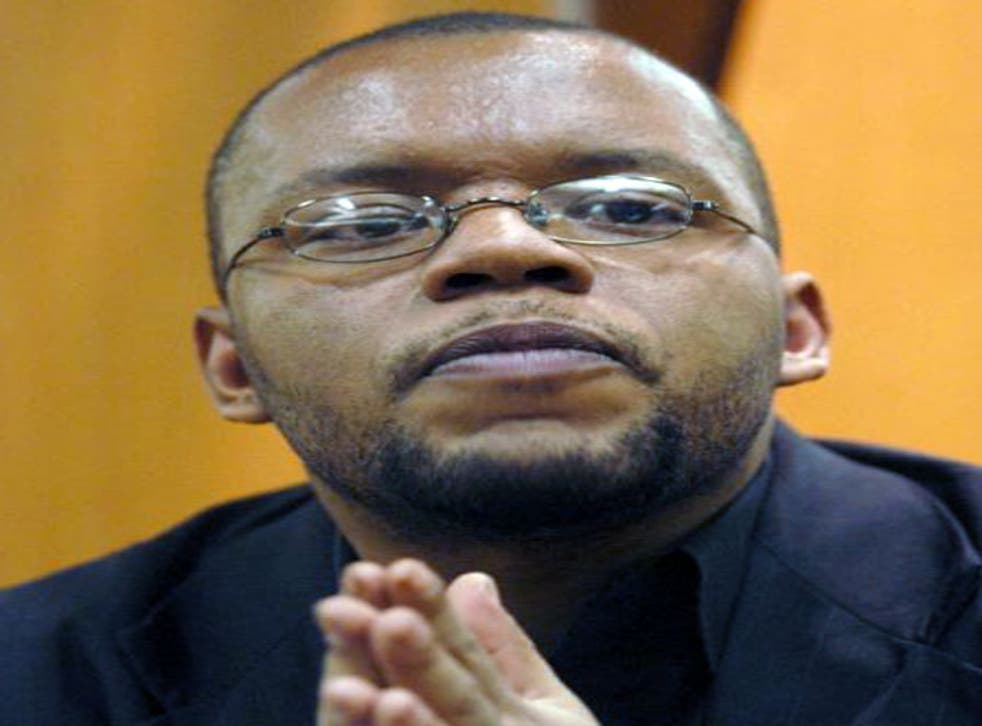 His name is a byword for plagiarism and fakery and his career flame-out took the editor of The New York Times down with him, but Jayson Blair says you can trust him with your life.
The hotshot reporter was unmasked in 2003 as a serial fantasist, whose colourful articles with datelines from across the US were in fact routinely written in his Brooklyn apartment.
Today he has a startling new job: as a life coach, telling substance abusers and mental health patients how to get back on their feet. In what might be an understatement, his website says he has "struggled with career issues and many of the other areas where I coach".
"It's unique," he says. "The way I practise, for better or worse, I am able to draw on coping mechanisms of my own. I don't just understand things out of a textbook. When somebody comes in because they are struggling with their job, I can definitely relate to them. Particularly now, because of the recession, a lot of people are looking at a career change and a new direction and they are going through what I went through. Of course, without the scandal."
The revelations of Mr Blair's plagiarism prompted an awful public hand-wringing exercise at The New York Times, numerous long apologies in the paper, and the resignation of its two most senior editors. The affair made the reporter notorious, and a 2004 book, Burning Down My Master's House, about the drink and drug addictions and the mental illness that underlay his actions was a must-read, containing salacious newsroom gossip and embarrassing exposés of other shoddy practices at the Times. But he disappeared from view, returning to his native Maryland to recover and set up what became a network of support groups for bipolar disorder sufferers and their families.
Now 33, he has been working quietly for two years as a certified life coach, advising clients of the respected Ashburn Psychological Services, a Virginia mental health clinic, on everything from overcoming shyness to planning a career.
"I was not thinking of a career," he says of his time running the support groups – first set up at his mother's suggestion. "But as time went on we got more involved with community service and in people's lives, including working with their doctors, so the mental health community got to know me."
Even so, his reputation preceeds him. "When I first came to Ashburn there was plenty of scepticism among the team of psychologists, who said I can't believe we have hired a life coach and I can't believe that it's Jayson Blair. But these days they are as likely to come into my room, slide on my couch, pick up my teddy bear, put a blanket over them and start telling me their problems."
His bosses describe him as a success story, someone who came back from personal and professional disaster. He says no client has refused to work with him because of his past. But his job is laced with ironies – not least that the one-time employee from hell now sometimes descends on companies to tell them how to deal with struggling staff.
"In some cases where my clients are falling apart on the job, I will go with them to their employer, saying I am their life coach and, by the way, I'm Jayson Blair. That's always an interesting conversation. Usually it ends in a good chuckle."
Register for free to continue reading
Registration is a free and easy way to support our truly independent journalism
By registering, you will also enjoy limited access to Premium articles, exclusive newsletters, commenting, and virtual events with our leading journalists
Already have an account? sign in
Register for free to continue reading
Registration is a free and easy way to support our truly independent journalism
By registering, you will also enjoy limited access to Premium articles, exclusive newsletters, commenting, and virtual events with our leading journalists
Already have an account? sign in
Join our new commenting forum
Join thought-provoking conversations, follow other Independent readers and see their replies