Iconic 118-year-old chain JC Penney files for bankruptcy, as retail sales plunge further than predicted
US consumer spending plummeted a record 16.4 per cent in April
Oliver O'Connell
New York Comments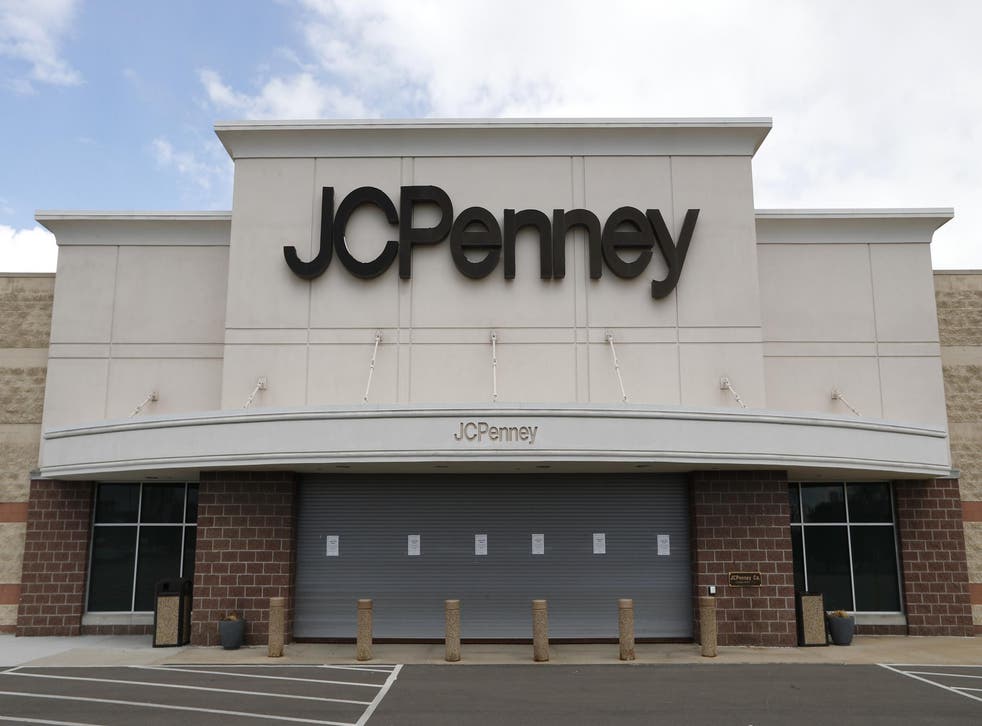 JC Penney, once an anchor tenant of malls across America, has filed for bankruptcy protection, the latest retailer to do so in the devastating economic wake of the coronavirus pandemic.
News of the bankruptcy comes as data released on Friday showed US consumer spending plummet a record 16.4 per cent in April — more than had been expected.
With more than 800 stores and 85,000 employees, the chain had been on the decline for more than a decade — a victim of online shopping, shifting consumer tastes, and with malls increasingly falling out of fashion.
The company, founded in 1902 in Kemmerer, Wyoming, joins other high profile retail bankruptcies announced this month, including Neiman Marcus, J Crew and John Varvatos.
The company has agreed lenders to reduce its billions of dollars of debt and explore sale options. Store closures are on the cards, but specifics are yet to be decided.
As some states emerge from lockdown, some JC Penney locations will be reopening, and others will allow curbside pickup. This will continue through the period of restructuring.
Jill Soltau, chief executive officer of JCPenney, said in a statement: "We are continuing to serve our customers as we move through this process with a commitment to working seamlessly with our vendor partners and landlords."
She added: "We look forward to emerging from both Chapter 11 and this pandemic as a stronger retailer, continuing to implement our Plan for Renewal, and building capabilities focused on satisfying customers' wants and needs."
April's retail figures were expected to drop approximately 12 per cent, after March's record 8.3 per cent fall — so the drop of almost 17 per cent was particularly shocking.
Clothing stores saw a massive 78.8 per cent fall in sales in April. Electronics and appliances and home furnishings all fell by approximately 60 per cent.
Retailers are struggling not just with lockdown measures shuttering physical stores, but also a collapse in consumer confidence as job losses reach levels not seen since the Great Depression.
In just two months, 36.5 million Americans have filed unemployment claims.
Register for free to continue reading
Registration is a free and easy way to support our truly independent journalism
By registering, you will also enjoy limited access to Premium articles, exclusive newsletters, commenting, and virtual events with our leading journalists
Already have an account? sign in
Register for free to continue reading
Registration is a free and easy way to support our truly independent journalism
By registering, you will also enjoy limited access to Premium articles, exclusive newsletters, commenting, and virtual events with our leading journalists
Already have an account? sign in
Join our new commenting forum
Join thought-provoking conversations, follow other Independent readers and see their replies