Jeb Bush announces he will 'actively explore' running for President in 2016 via Christmas message on Facebook
Speculation has been rife that the former Florida Governor would soon reveal his political intentions
Adam Withnall
Tuesday 16 December 2014 16:24 Comments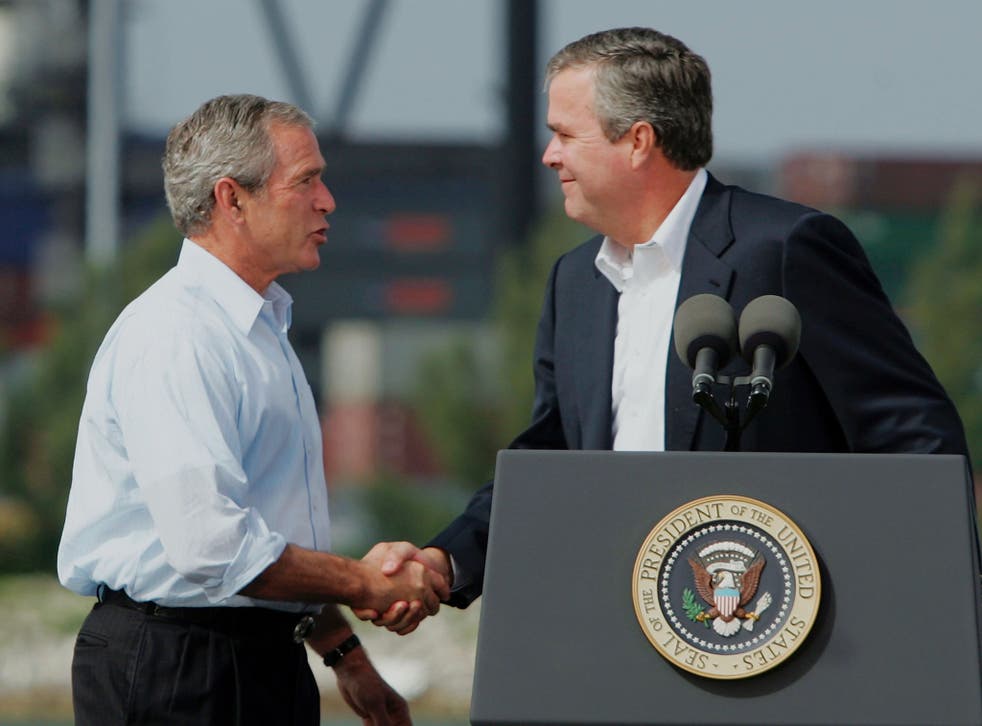 Jeb Bush has taken a step closer to confirming that he plans to run for the Republican presidential nomination in 2016, via the unlikely method of a family Christmas message posted on Facebook.
The former Governor of Florida said that when he met up with his influential family over Thanksgiving they "talked about the future of our nation".
"As a result of these conversations and thoughtful consideration of the kind of strong leadership I think America needs, I have decided to actively explore the possibility of running for President of the United States," he said.
He continued: "In the coming months, I hope to visit with many of you and have a conversation about restoring the promise of America.
"Best wishes to you and your families for a happy holiday season. I'll be in touch soon."
The comments add to speculation about Mr Bush's future, and he is due to deliver an address this evening to students at the University of South Carolina.
In an interview with a Miami television station on Sunday, he said he may announce his intentions within a month. "End of this year, early next year, I'll make a decision to really pursue this or to stand down," he said.
A decision by Mr Bush, 61, to compete would set up a battle between him and potential presidential aspirants from the right wing of the party. While he established a strong conservative record as Governor, he has taken a moderate stance on immigration policy and in the 2012 campaign criticised that year's nominee, Mitt Romney, for skewing too far to the right in the primary process.
He has already announced plans to release an ebook and some 250,000 emails from his years as Governor, seen by many as the surest sign yet that his decision to run is no longer an "if" but a "when".
The emails will be assembled on a new website to be unveiled in the new year. The ebook – apparently conceived as part of an effort to portray him as digitally up to speed – would come out in the spring.
Register for free to continue reading
Registration is a free and easy way to support our truly independent journalism
By registering, you will also enjoy limited access to Premium articles, exclusive newsletters, commenting, and virtual events with our leading journalists
Already have an account? sign in
Register for free to continue reading
Registration is a free and easy way to support our truly independent journalism
By registering, you will also enjoy limited access to Premium articles, exclusive newsletters, commenting, and virtual events with our leading journalists
Already have an account? sign in
Join our new commenting forum
Join thought-provoking conversations, follow other Independent readers and see their replies