Jeb Bush hires evangelical Christian head of 'anti-gay' campaign group Jordan Sekulow as senior adviser
Jordan Sekulow is director of the American Center for Law and Justice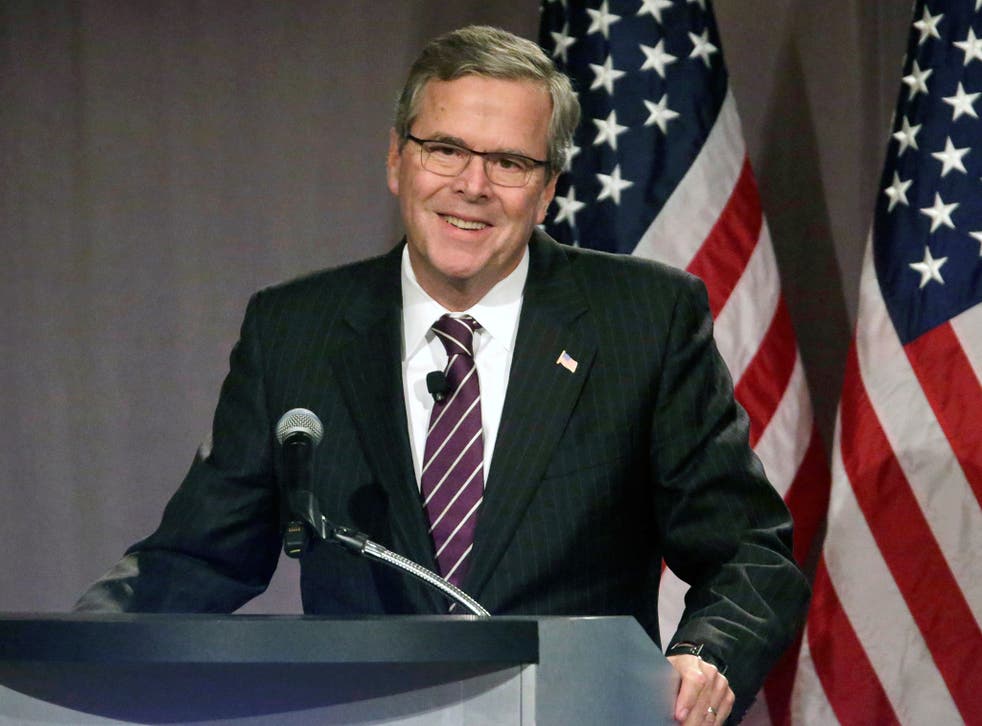 Potential US presidential candidate Jeb Bush has brought an evangelical Christian lobbyist criticised for support for anti-gay laws on to his campaign team.
Bush, the brother of former President George W. Bush, surprised some observers with the appointment of prominent right-wing lawyer Jordan Sekulow, who will work alongside openly gay colleagues and supporters of same-sex marriage.
The former Governor of Florida was recently dubbed "2016's gay-friendly Republican" by Buzzfeed for reportedly surrounding himself with advisers who are vocal proponents of gay rights.
Mr Sekulow, 32, breaks from that tradition as executive director of the American Center for Law and Justice (ACLJ).
In the US the group is known for its support for anti-abortion campaigners and has worked internationally to lobby foreign governments to adopt "Christian values" in their legal systems, in some cases promoting the criminalisation of homosexuality.
Mr Sekulow announced he was joining Bush's Right to Rise PAC (political action committee) as a senior adviser last week, saying he believed the potential Presidential candidate could put "bold conservative ideas" into action.
"It is time for conservatives to start talking to all Americans about how we, as a nation, can lead again at home and abroad," he added.
"I am excited to begin a conversation with conservatives about Governor Bush's pro-life, pro-family, tax-cutting record in Florida and the ideas we need to put into action to give every American a chance to rise up."
The ACLJ was named in the 2013 Human Rights Watch (HRW) "Hall of Shame" for "endangering the lives and dignity of LGBT people" around the world.
HRW accused Mr Sekulow's group of attempting to "export homophobia to Africa" through offshoots such as the East African Centre for Law and Justice, in Kenya, and the African Centre for Law and Justice, in Zimbabwe, which lobbied against pro-abortion laws and reforms to prevent gay discrimination.
Founded in 1990 by a Baptist minister and televangelist, the human rights group claimed the ACLJ "strongly opposes LGBT equality and reproductive rights in the United States and across the globe".
In reply to similar accusations, Mr Sekulow wrote a post on the ACLJ website claiming his group did not export anti-abortion and homophobic political agendas but allowed affiliates to be "guided by the cultural norms of the surrounding society".
He did not deny the group's lobbying to maintain the criminalisation of homosexuality but said Christian churches and other partners within the countries decided policy themselves.
Mr Sekulow said it was the US government that was out of sync with local cultures, accusing it of pushing a "homosexual agenda" abroad.
The ACLJ's website says its offices in Africa lobby politicians to "take the Christian's views into consideration as they draft legislation and policies".
Mr Sekulow previously worked as a conservative political campaigner, serving as the National Youth Director for the Bush-Cheney 2004 presidential campaign and as a consultant to Mitt Romney's failed 2008 bid.
Join our new commenting forum
Join thought-provoking conversations, follow other Independent readers and see their replies