Jeff Bezos' ex-wife MacKenzie Scott slams US wealth gap as she gives away $2.7 billion
'It would be better if disproportionate wealth were not concentrated in a small number of hands,' the ex-wife of Jeff Bezos wrote as she announced the donations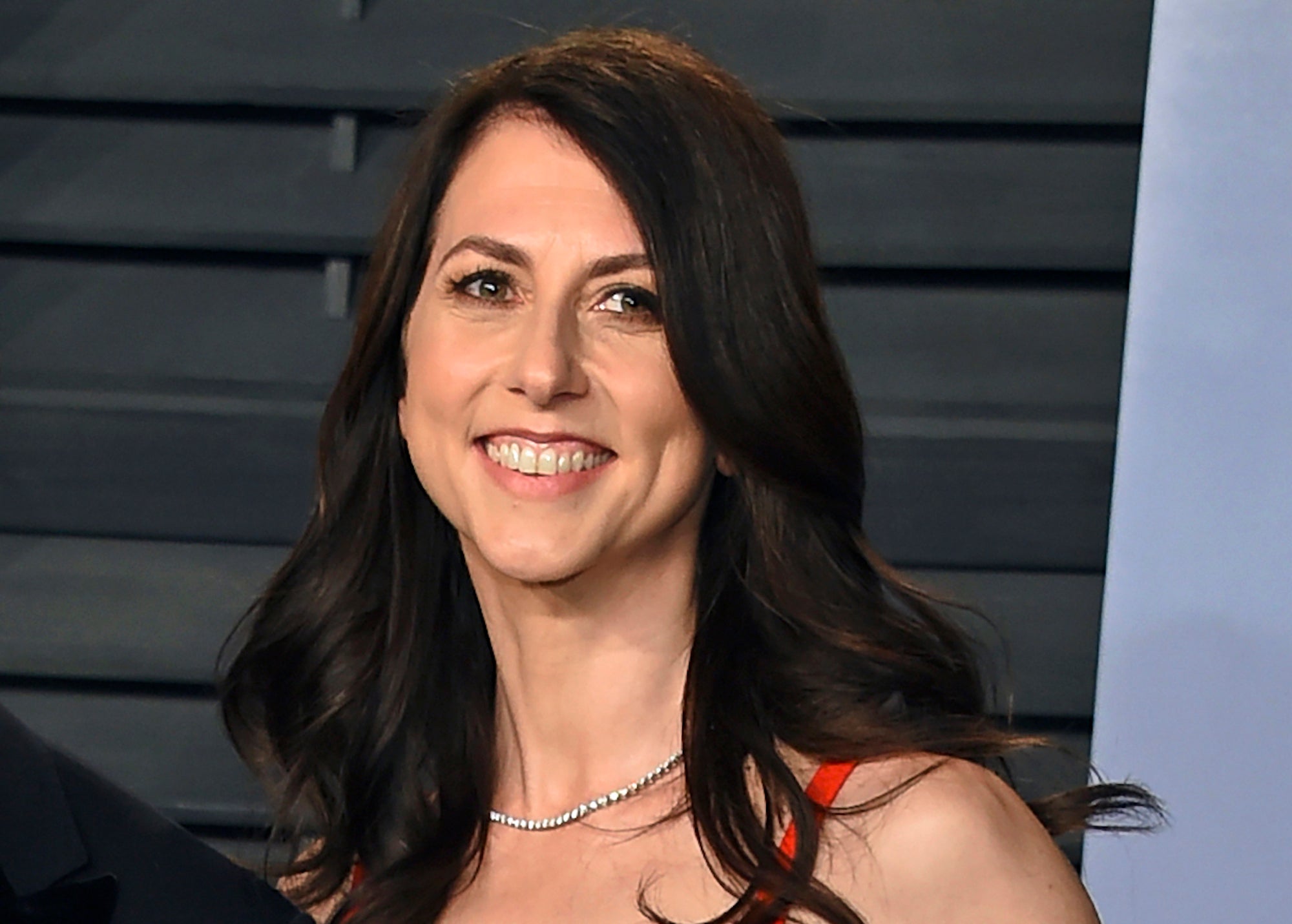 MacKenzie Scott has donated an additional $2.7 billion to charity, blasting the unfairness of the global wealth gap as she did so.
"We are all attempting to give away a fortune that was enabled by systems in need of change," the ex-wife of Jeff Bezos wrote in a Medium post. "In this effort, we are governed by a humbling belief that it would be better if disproportionate wealth were not concentrated in a small number of hands, and that the solutions are best designed and implemented by others."
The new gifts, spread across almost 300 organisations, bring the total of Ms Scott's charitable donations so far to about $8.5 billion. In her announcement, the philanthropist said she and her team spent the first months of 2021 searching for "equity-oriented non-profit teams" that they felt could make the biggest impact.
"The result was $2,739,000,000 in gifts to 286 high-impact organizations in categories and communities that have been historically underfunded and overlooked," Ms Scott wrote.
Since her 2019 divorce from her ex-husband, multi-billionaire Amazon founder Jeff Bezos, Ms Scott has become one of the most prolific philanthropists in the world. The divorce left her with $35.6 billion in Amazon stock and a personal net worth of almost $60 billion, making her one of the richest people on earth.
Ms Scott has already given much of that fortune away. Shortly after the divorce, she signed the Giving Pledge – a promise to give away most of one's wealth – and donated about $5.85 billion to charities over the course of 2020.
The donations she announced on Tuesday went to a wide variety of organizations, including colleges and universities, anti-discrimination groups, arts and culture institutions, and anti-poverty charities.
In the Medium post, she made it clear she was not telling any of these groups how to spend her money.
"Because we believe that teams with experience on the front lines of challenges will know best how to put the money to good use, we encouraged them to spend it however they choose," Ms Scott wrote. "Many reported that this trust significantly increased the impact of the gift... It empowers receivers by making them feel valued and by unlocking their best solutions."
Join our commenting forum
Join thought-provoking conversations, follow other Independent readers and see their replies