Hawaii Attorney General trolls Jeff Sessions over 'island in the Pacific' comment
Spat erupted after a federal court judge issued an order blocking Donald Trump's revised travel ban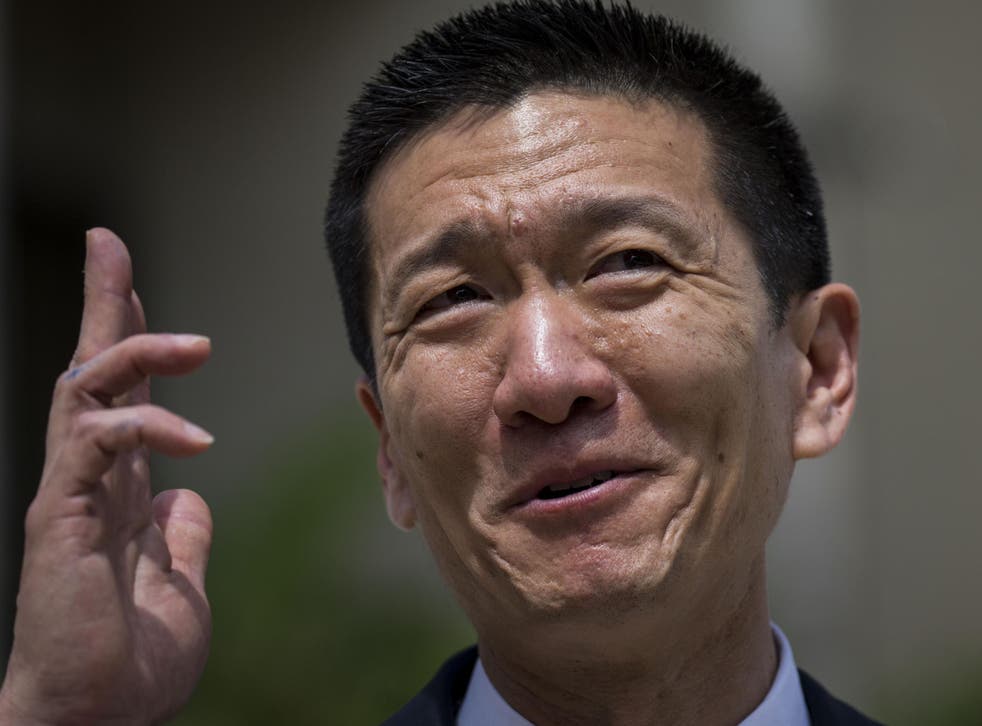 Hawaii's Attorney General has taken aim at Jeff Sessions on Twitter, after Donald Trump's chief lawyer suggested Hawaii should not be able to block the President's travel ban because it is just "an island in the Pacific".
Using the Hashtag #IslandinthePacific to poke fun at Mr Session's comments, the official Twitter account of Hawaii's chief legal officer Doug Chin shared an image of the Admission Act 1959, which officially made Hawaii America's 50th state.
US Attorney General Mr Sessions had sought to undermine district judge Derrick Watson's decision to block Mr Trump's revised executive order, which prohibits new visas for people from six Muslim-majority countries and temporarily halts the US's refugee program.
He told a conservative talk show host that "a judge sitting on an island" should not be able to stop the President exercising his "constitutional power".
His comments came after Judge Watson issued a longer-lasting hold on the travel ban, concluding Mr Trump's policy discriminates against Muslims and hurts the state's tourist-dependent economy.
Mr Sessions said he was "amazed" Hawaii had so much power, and expected the order to be overturned.
"We are confident that the President will prevail on appeal and particularly in the Supreme Court, if not the Ninth Circuit," he said. "So this is a huge matter. I really am amazed that a judge sitting on an island in the Pacific can issue an order that stops the President of the United States from what appears to be clearly his statutory and Constitutional power."
Mr Chin quickly responded, emphasising the importance of federal courts in a public statement released online.
He said: "President Trump previously called a federal judge in California a so-called judge. Now U.S. Attorney General Sessions appears to dismiss a federal judge in Hawaii as just a judge sitting on an island in the Pacific.
"Our Constitution created a separation of powers in the United States for a reason. Our federal courts, established under article III of the Constitution, are co-equal partners with Congress and the President. It is disappointing AG Sessions does not acknowledge that."
Activists protest Donald Trump's proposed Muslim ban

Show all 11
Hawaii was the first state to sue over Mr Trump's revised ban. The imam of a Honolulu mosque joined the challenge, arguing that the ban would prevent his Syrian mother-in-law from visiting family in Hawaii.
In his arguments, Mr Chin quoted Mr Trump's comments that the revised travel ban is a "watered down" version of the original.
"We cannot fault the president for being politically incorrect, but we do fault him for being constitutionally incorrect," Mr Chin said.
The implied message in the revised ban is like a "neon sign flashing 'Muslim ban, Muslim ban"' that the government did not bother to turn off, he told the judge.
Extending the temporary order until the state's lawsuit is resolved would ensure the constitutional rights of Muslim citizens across the US are vindicated after "repeated stops and starts of the last two months", the state said.
Register for free to continue reading
Registration is a free and easy way to support our truly independent journalism
By registering, you will also enjoy limited access to Premium articles, exclusive newsletters, commenting, and virtual events with our leading journalists
Already have an account? sign in
Register for free to continue reading
Registration is a free and easy way to support our truly independent journalism
By registering, you will also enjoy limited access to Premium articles, exclusive newsletters, commenting, and virtual events with our leading journalists
Already have an account? sign in
Join our new commenting forum
Join thought-provoking conversations, follow other Independent readers and see their replies