Jeff Sessions reverses Obama order to phase out private prisons
The attorney general reopens the door to private prison companies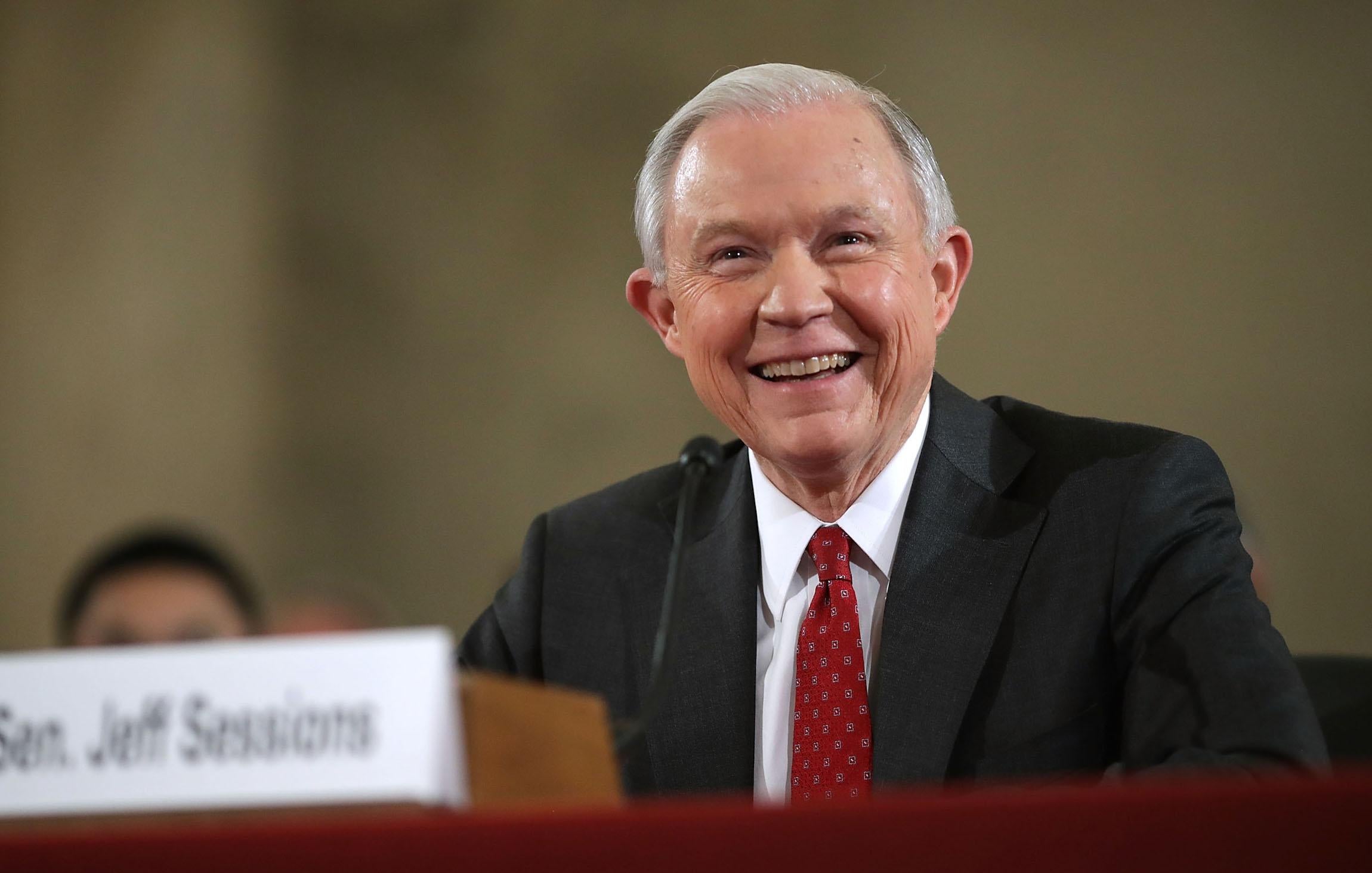 Jeff Sessions on Thursday night reversed an Obama administration plan to phase out the government's contracts with private prisons.
In a brief memo, the new attorney general criticised his predecessor, Sally Yates, and her order that changed the "long-standing policy and practice, and impaired the Bureau's ability to meet the future needs of the federal correctional system," he wrote. "Therefore, I direct the Bureau to return to its previous approach."
"This will restore BOP's flexibility to manage the federal prison inmate population based on capacity needs," a Justice Department spokesperson said in a statement. The federal Bureau of Prisons currently holds 12 private prison contracts, housing nearly 21,000 inmates across the country.
The Justice Department began issuing contracts with private prisons when the prison population boosted up to 800 percent between 1980 and 2013.
Now, with President Trump's strict immigration policies on the horizon, private prisons could make major profits in the coming years. Earlier this week, the Trump administration ordered Customs and Border Protection and Immigration and Customs Enforcement to quickly detain and deport undocumented immigrants living in the country.
Thousands attend Women's March on Washington
Show all 18
USA Today reports that GEO Group, one of the country's largest for-profit prison companies donated $250,000 to support Trump's inaugural festivities. One of the company's subsidiaries also donated another $225,000 to a super PAC that spent $22 million to help Mr Trump win November's election. According to the report, CoreCivic, another prison operator, dropped another $250,000 to celebrate the former business mogul's inauguration.
David Fathi, director of the American Civil Liberties Union's National Prison Project, said the US may be headed for new private prison boom.
"Handing control of prisons over to for-profit companies is a recipe for abuse and neglect. The memo from Attorney General Sessions ignores this fact. Additionally, this memo is a further sign that under President Trump and Attorney General Sessions, the United States may be headed for a new federal prison boom, fueled in part by criminal prosecutions of immigrants for entering the country," he said in a statement on Thursday.
"President Trump, whose super-PAC received hundreds of thousands of dollars from private prison companies, has issued executive orders calling for increasing criminal prosecutions of immigrants. He has repeatedly expressed support for new legislation to impose harsh, unnecessary new mandatory minimum sentences for these prosecutions."