Teacher falls to her death from World Trade Centre escalator
Tributes say Jenny Santos was 'one of the kindest, most beautiful people'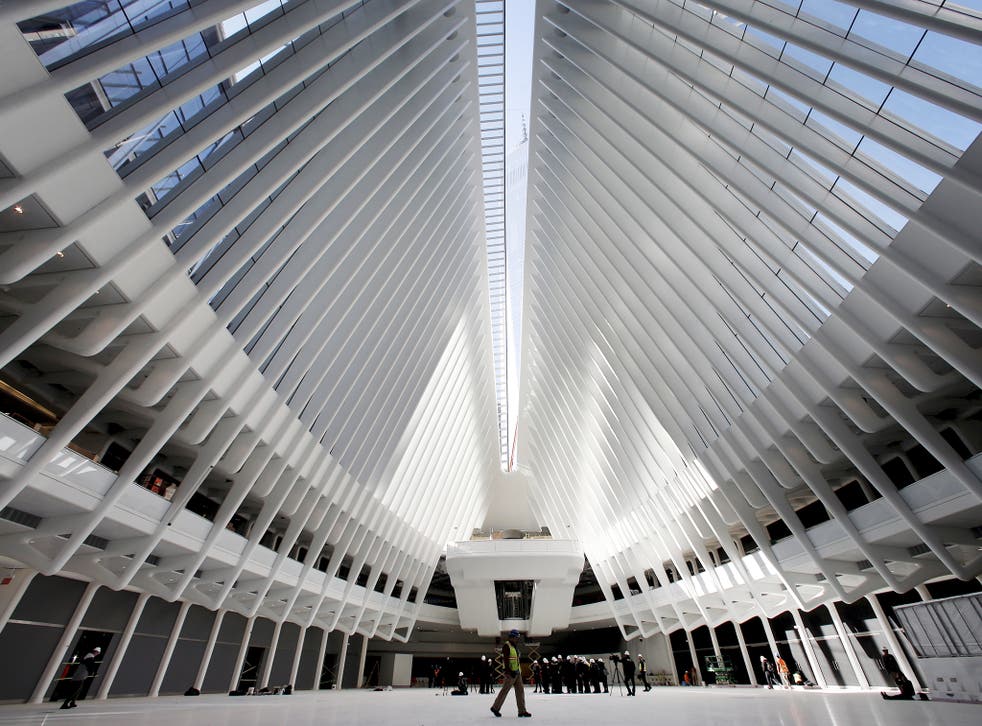 A woman plunged 30 feet to her death from an escalator inside the World Trade Centre transit hub while trying to grab a hat her twin sister had dropped.
Jenny Santos, 29, fell inside the Oculus hub on Saturday morning, police said.
Ms Santos, a teacher from New Jersey, was trying to retrieve a hat dropped by her twin sister while the two were on an escalator at about 5.30am when she reached too far over the railing and tumbled over the edge, a law enforcement official told AP.
Port Authority police spokesman Joseph Pentangelo said the woman was taken to a hospital where she was pronounced dead. Police are investigating.
The Port Authority Benevolent Fund tweeted: "Very sad. Our thoughts and prayers are with her family."
And a friend said on Facebook: "Very sad to hear the passing of one of the kindest, most beautiful people I have had the honour of meeting. All of my prayers and condolences go out to Jessica and Amanda an the rest of the family."
The striking $3.9 billion transportation hub was designed by architect Santiago Calatrava and provides connections between New Jersey's PATH trains and New York City's subways. It opened about a year ago and is used daily by more than 300,000 commuters. Light beams in from the windows in the platform to the shopping mall below.
Register for free to continue reading
Registration is a free and easy way to support our truly independent journalism
By registering, you will also enjoy limited access to Premium articles, exclusive newsletters, commenting, and virtual events with our leading journalists
Already have an account? sign in
Register for free to continue reading
Registration is a free and easy way to support our truly independent journalism
By registering, you will also enjoy limited access to Premium articles, exclusive newsletters, commenting, and virtual events with our leading journalists
Already have an account? sign in
Join our new commenting forum
Join thought-provoking conversations, follow other Independent readers and see their replies