Jessica Chambers: 19-year-old woman 'doused with lighter fluid and burned alive' in the US
She reportedly used her last breaths to tell paramedics about her killer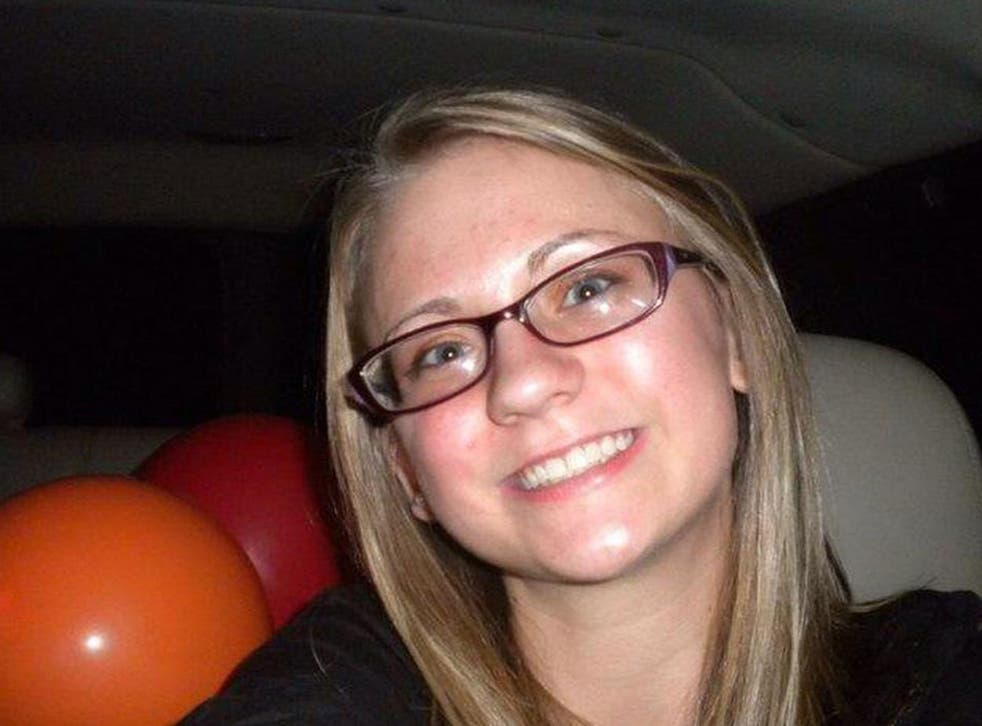 A 19-year-old woman was burned alive in the US after being beaten and having lighter fluid poured down her throat.
A murder investigation has been launched in Panola County, Mississippi, after Jessica Chambers' death on Saturday. Her family said she used her last words to describe her killer to paramedics.
Firefighters called to her burning car in Courtland found her walking down the road on fire, her father said, and she died of severe burns later in hospital.
"They squirted lighter fluid down her throat and in her nose, and apparently they knocked her out," Ben Chambers told television station WDBD-TV. "She had a big gash on top of her head.
"When the fire department got there, she was walking down the road on fire ... only part of her body that wasn't burned was the bottom of her feet."
Mr Chambers, who works for the Panola Country Sheriff's Department as a mechanic, said she used her last breaths to try and tell paramedics who attacked her, although police said they could not confirm the claim.
"She told them, she told them, told him who done it," he said.
Miss Chambers was flown to a specialist hospital unit in Memphis but died. Post-mortem results showed she died of severe burns covering 98 per cent of her body.
Almost 44,000 people have joined a "Justice for Jessica" Facebook page co-ordinating witness appeals and sharing memories of the teenager.
Her mother, Lisa Chambers, told Fox News her daughter was going to clean out her car and buy something to eat.
"When they took her they took what was left of me," she said. "They might as well have done it to me."
Detectives are working to learn who the Miss Chambers may have been with before her murder and examining CCTV footage and her mobile phone.
"She was the most beautiful and loving and kind girl I've ever known," her best friend, Alyssa Cotten, told Fox News.
"She loved to cheer(lead). She loved softball. She loved her family and her friends. She was just a big bundle of joy. We have no idea who did this."
The teenager graduated from South Panola High School last year and recently started a job at a nearby department store, her sister said. No arrests have been made.
Register for free to continue reading
Registration is a free and easy way to support our truly independent journalism
By registering, you will also enjoy limited access to Premium articles, exclusive newsletters, commenting, and virtual events with our leading journalists
Already have an account? sign in
Register for free to continue reading
Registration is a free and easy way to support our truly independent journalism
By registering, you will also enjoy limited access to Premium articles, exclusive newsletters, commenting, and virtual events with our leading journalists
Already have an account? sign in
Join our new commenting forum
Join thought-provoking conversations, follow other Independent readers and see their replies