Muslim women escorted off JetBlue airlines flight after 'staring at flight attendant'
A video emerged of the women being escorted from the aircraft by police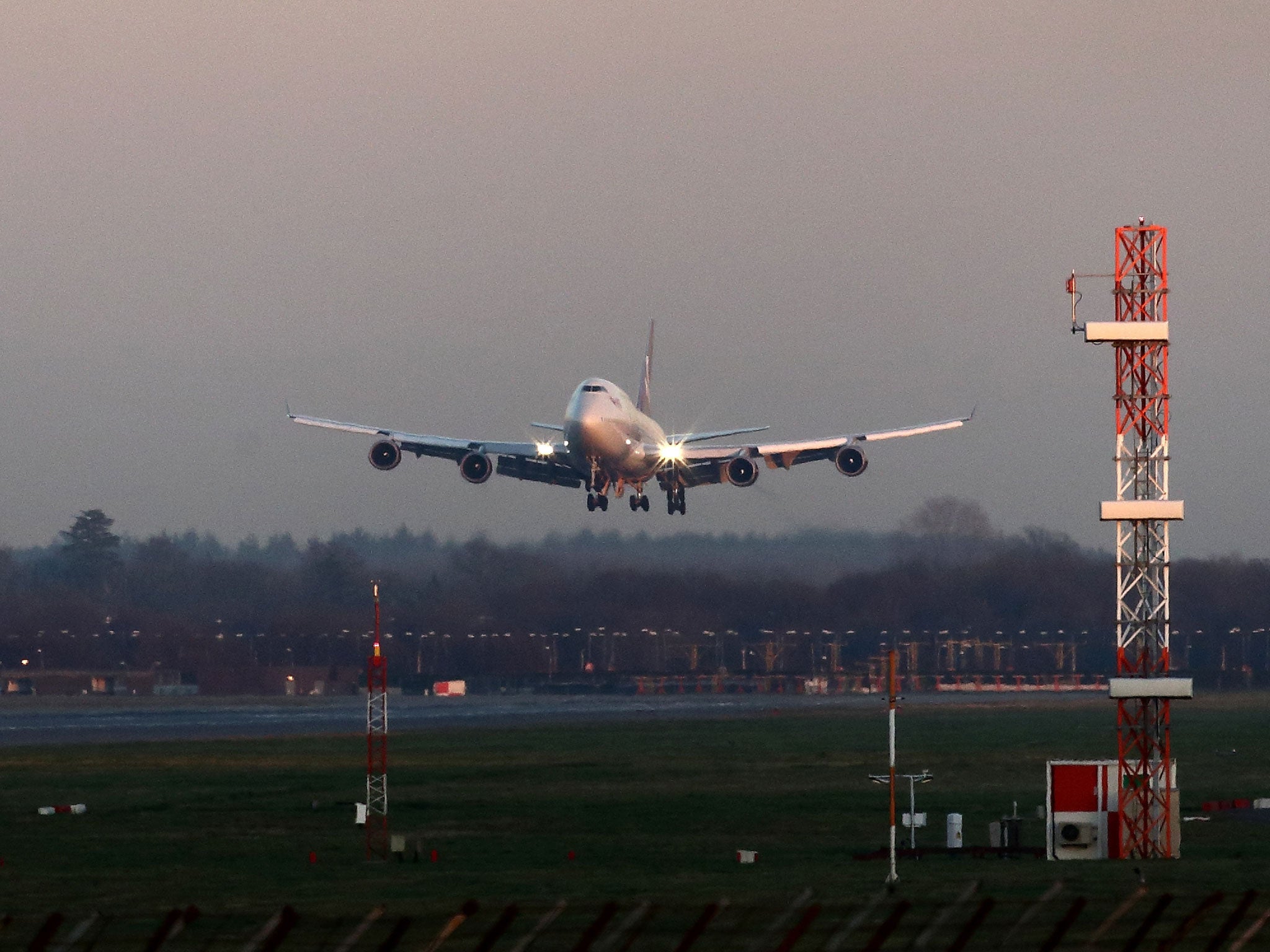 Two women in Islamic dress have been removed from a flight after allegedly filming the cabin crew.
The police were called to JetBlue flight 487 on Saturday after landing and escorted them off the aircraft.
The airline has denied the women were ejected because of their presumed religion and says it was it simply paying "due diligence" to security procedures.
Footage of the event, which has now been made private, was posted online by former Wired journalist Mark Frauenfelder.
Mr Frauenfelder's friend, Sharon Kessler, was a passenger on the Boston to Los Angeles flight.
She said in a Facebook post cited by Mr Frauenfelder that she "overheard a flight attendant tell a co-worker that she didn't like the way two Muslim women were staring back at her."
Ms Kessler said that the crew member relayed to a colleague that "she didn't appreciate being stared at – she did not seem rattled or scared – just smug," Mail Online reported.
"It was a terrible moment, honestly. These women sat quietly, watched movies - it felt like overkill from this flight attendant."
JetBlue has denied that the ejection occurred because of the women's religion.
A spokesman said the same thing would have happened to anyone who filmed the crew and had also occurred in the past: "This happened on arrival at LAX and did not impact the customers more than they had to wait a couple of seconds before getting off the plane.
"My understanding is that the two women who were addressed by local law enforcement were also allowed to go on their way."
The police were responding to a report from cabin crew that the women were recording "sensitive inflight activities," the spokesman added, saying the response was a standard security procedure.
"We have to do due diligence to make sure everyone is on the up and up," he said.
Detachable Cabin for planes could save lives
A statement from JetBlue added: "More than 35 million customers from many cultures and backgrounds travel on JetBlue without incident each year.
"Our crewmembers' first priority is the safe and secure operation of our flights and as a security precaution, are asked to be aware of anyone who may be filming or taking photographs of inflight procedures or the flight deck area.
"If a crewmember believes a customer may be filming safety procedures, the crewmember may report it for further review."
"In this instance, our crewmembers acted in accordance with security procedures. We appreciate our customers' patience and cooperation, and apologise for the inconvenience."
Join our commenting forum
Join thought-provoking conversations, follow other Independent readers and see their replies