Jewish man accused of spray-painting swastikas on own home
A local Rabbi said Andrew King is not welcome at his orthodox synagogue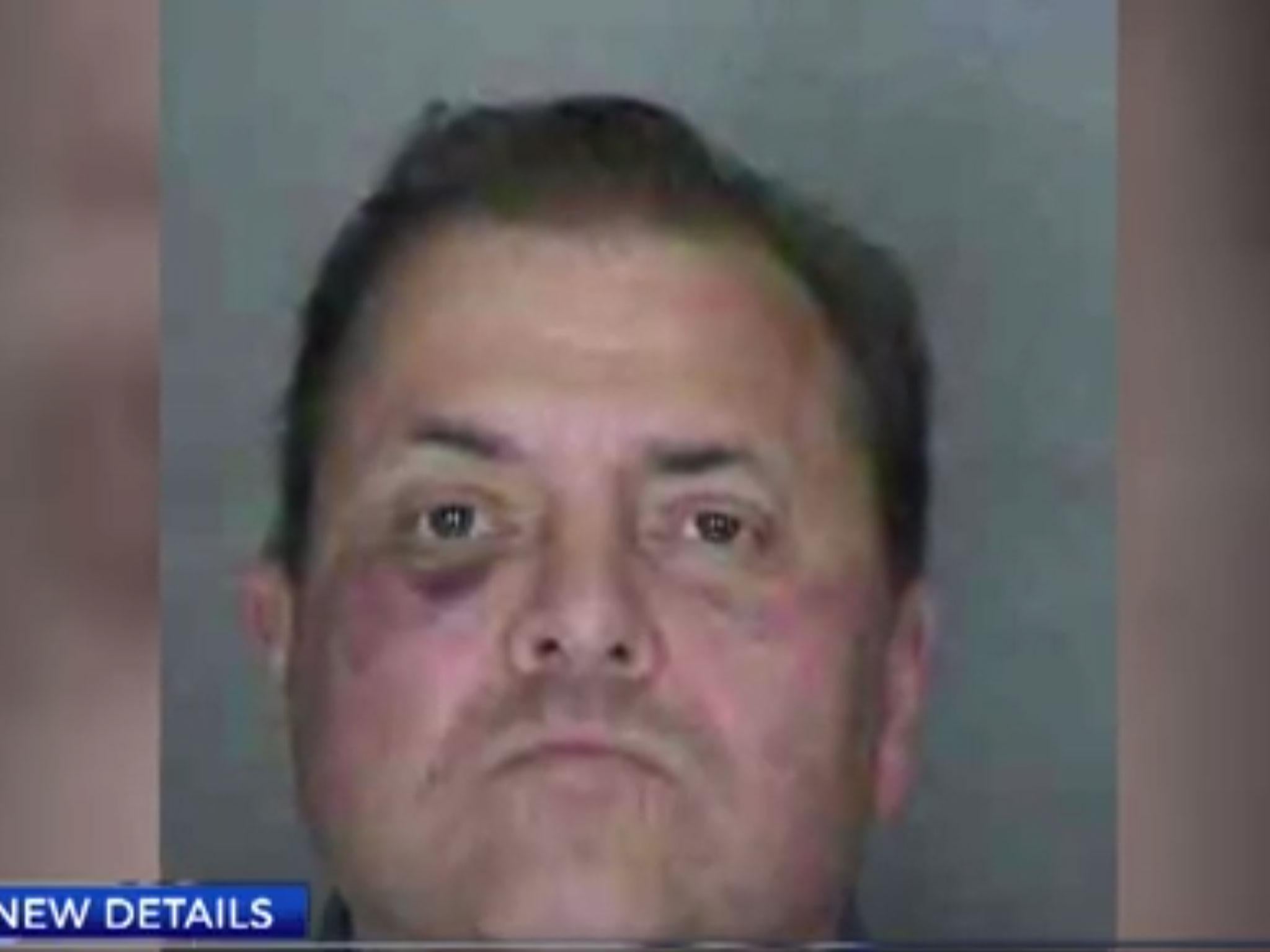 A Jewish man has been accused of spray-painting swastikas on his own house after he reported the incident to police as a hate crime.
Andrew King claimed he found two swastikas on his home in Schenectady, New York, last month.
Speaking to local newspaper The Daily Gazette at the time, he said "a vein of fear went right through me" when he saw the graffiti. "All that history attached to that Nazi symbol".
But Mr King was this week arrested and charged with falsely reporting an incident and police allege he painted the swastikas himself, CBS6Albany reports.
He is being held on a $500 (£400) bail.
During his arraignment hearing Mr King alleged he had suffered injuries from the police when he was arrested. City police spokesman Sgt Matthew Dearing told reporters: "He had no altercation with us in our interaction with him at all," Times Union reported.
Julia Simone, the public defender representing Mr King, told the judge he has been diagnosed as schizophrenic and receives assistance from the government for a physical disability.
Local Rabbi Matt Cutler of the Congregation Gates of Heaven told Buzzfeed News that while Mr King claims to be Jewish, he had not successfully converted to the religion.
"This has brought a sense of shame to the community," he told the news site. "We knew there was something peculiar about the vandalism," he said, adding that Mr King was not welcome at the orthodox synagogue over problems with previous behaviour.
Join our commenting forum
Join thought-provoking conversations, follow other Independent readers and see their replies