Joe Biden under fire from rivals after talking about 'civility' with segregationists
Cory Booker, Kamala Harris, Elizabeth Warren and Bill de Blasio weigh in
Lily Puckett
New York
Thursday 20 June 2019 00:57 Comments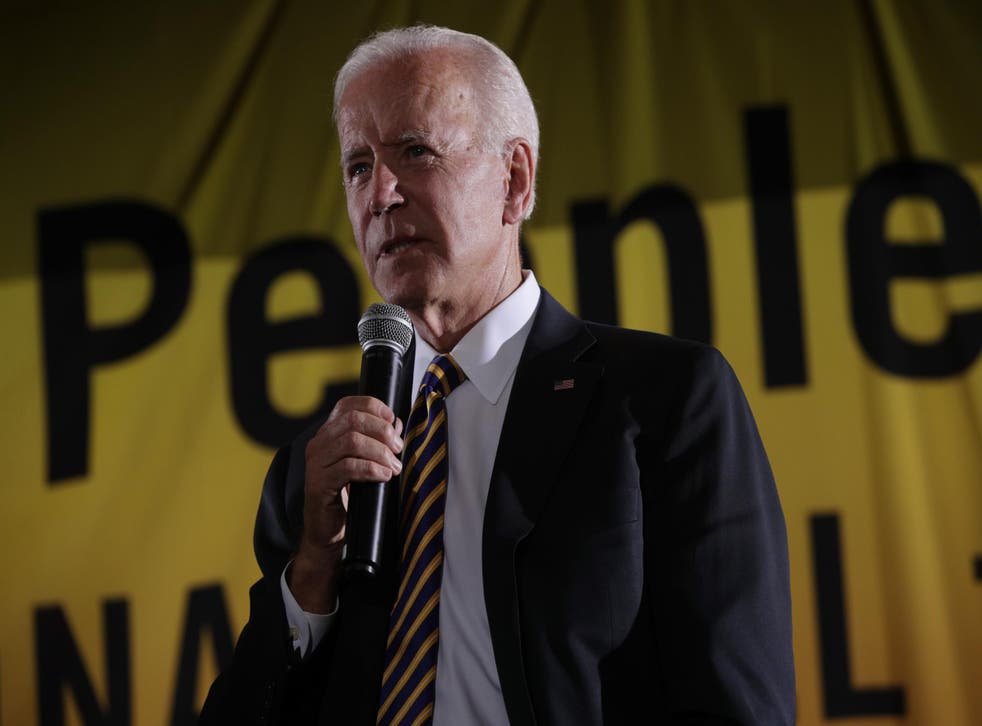 Joe Biden used his time in the Senate working with segregationists as an example of "civility" at a fundraiser on Tuesday night, drawing criticism from his fellow Democratic nominees.
"When I got there, there were still five, seven segregationists from the south," Mr Biden told donors. "But the politics wasn't broken in the sense that we still treat each other with some civility. I was in a caucus with James O Eastland. He never called me 'boy', he always called me 'son'."
The comments, which also mentioned the former vice president's memories of Mississippi's segregationist senator Herman Talmadge, shocked Mr Biden's fellow candidates.
"You don't joke about calling black men 'boys'," senator Cory Booker said in a statement. "Vice President Biden's relationships with proud segregationists are not the model for how we make America a safer and more inclusive place for black people, and for everyone."
Speaking to reporters, senator Kamala Harris said the comment "concerns me deeply".
"To coddle the reputations of segregationists, who, if they had their way, I would literally not be standing here as a member of the United States is, I think, misinformed," she continued. "And it's wrong."
Senator Elizabeth Warren also condemned the comments, saying: "I'm not here to criticise other Democrats, but it's never ok to celebrate segregationists. Never."
Eastland was a senator from Mississippi who fought hard, and lost, for segregation during his career.
In a 1954 speech addressed to Lyndon B Johnson directly after the passing of Brown v Board of Education, which ruled that segregation in schools was unconstitutional, Eastland said: "The southern institution of racial segregation or racial separation was the correct, self-evident truth which arose from the chaos and confusion of the reconstruction period."
"Segregation is not discrimination," Eastland's speech continued. "In fact, segregation is desired and supported by the vast majority of the members of both races in the South, who dwell side by side under harmonious conditions."
"Well guess what? At least there was some civility," Mr Biden said of Eastland 65 years later.
"We got things done," he continued. "Today, you look at the other side and you're the enemy. Not the opposition: the enemy. We don't talk to each other anymore."
Accompanied by a photo of his wife and two children, Bill de Blasio tweeted: "Eastland thought my multiracial family should be illegal."
"It's past time for apologies or evolution from Joe Biden," the New York City mayor continued. "He repeatedly demonstrates that he is out of step with the values of the modern Democratic Party."
Civil rights in the US

Show all 6
Support free-thinking journalism and attend Independent events
Register for free to continue reading
Registration is a free and easy way to support our truly independent journalism
By registering, you will also enjoy limited access to Premium articles, exclusive newsletters, commenting, and virtual events with our leading journalists
Already have an account? sign in
Join our new commenting forum
Join thought-provoking conversations, follow other Independent readers and see their replies